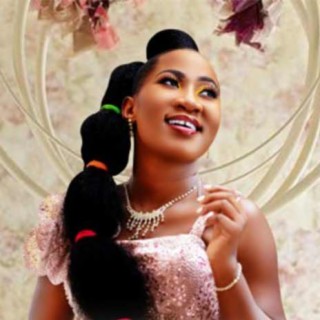 Chosen Becky
Current #1,109

All Time #1,825

Chosen Becky is a vocalist and songwriter with great talent. Many of Chosen Becky songs become very popular and trendy online with a great number of streaming and downloads on Boomplay. She was born Rebecca Kwikiriza hails from a village called Kiyirikiti in Masaka District. Becky was discovered by a gentleman called Joseph Kiwangwa who found her talented after she impressed at a singing competition where the winner was given Vaseline.


Her career took off in early 2017, but it is her 2018 song, Bankuza, that brought her fame. Since her entry into Uganda's music industry, Chosen Becky has been known for her steadfastness and consistency which has made her become one of Uganda's most admired female musicians.

Chosen Becky has invested extensively in her corporate social responsibility outreach program which seeks to positively impact on young people especially the girl-child.

Chosen Becky Albums
• Party Time (2022)
• Abundance (2021)
• Tubyekole (2021)
• Love Gyompa (2021)
• Byabangi (2021)
• Omukuto (2021)

Follow Boomplay and keep up to date with the latest Chosen Becky songs and information.

Chosen Becky Songs
• Party Time
• Tokyuka
• Abundance
• Tubyekole ft. Henry Katamba
• Byabangi
• Love Gyompa
• Omukuto
• Akwagala ft. Victor Luz
• Ebisembayo ft. Geosteady
• Byonkola
• Katego

Chosen Becky songs are included in Boomplay music playlists. Search to stream and download Chosen Becky songs MP3/ single/ albums on the platform....more

Country/Region : Uganda
Songs

(12)

Albums

(12)

Playlists

(0)

Similar Artists

(10)
1

2

3

4

5

6

7

8

9

10

11

12
Listen to Chosen Becky's new songs including "Wano", "Party Time", "Abundance" and many more. Enjoy Chosen Becky's latest songs and explore the Chosen Becky's new music albums. If you want to download Chosen Becky songs MP3, use the Boomplay App to download the Chosen Becky songs for free. Discover Chosen Becky's latest songs, popular songs, trending songs all on Boomplay.
Chosen Becky is a vocalist and songwriter with great talent. Many of Chosen Becky songs become very popular and trendy online with a great number of streaming and downloads on Boomplay. She was born Rebecca Kwikiriza hails from a village called Kiyirikiti in Masaka District. Becky was discovered by a gentleman called Joseph Kiwangwa who found her talented after she impressed at a singing competition where the winner was given Vaseline.


Her career took off in early 2017, but it is her 2018 song, Bankuza, that brought her fame. Since her entry into Uganda's music industry, Chosen Becky has been known for her steadfastness and consistency which has made her become one of Uganda's most admired female musicians.

Chosen Becky has invested extensively in her corporate social responsibility outreach program which seeks to positively impact on young people especially the girl-child.

Chosen Becky Albums
• Party Time (2022)
• Abundance (2021)
• Tubyekole (2021)
• Love Gyompa (2021)
• Byabangi (2021)
• Omukuto (2021)

Follow Boomplay and keep up to date with the latest Chosen Becky songs and information.

Chosen Becky Songs
• Party Time
• Tokyuka
• Abundance
• Tubyekole ft. Henry Katamba
• Byabangi
• Love Gyompa
• Omukuto
• Akwagala ft. Victor Luz
• Ebisembayo ft. Geosteady
• Byonkola
• Katego

Chosen Becky songs are included in Boomplay music playlists. Search to stream and download Chosen Becky songs MP3/ single/ albums on the platform.
New Comments(
17

)