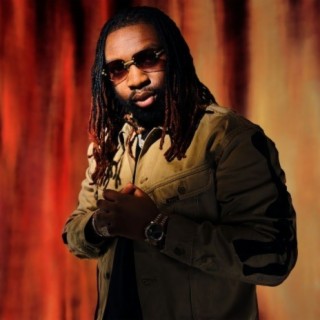 JAE5
Current #3,191

All Time #3,788

Jonathan Mensah (born 1992) is a master in the art of music production in the entertainment industry known as Jae5. Many of Jae5 songs become very popular and trendy online with a great number of streaming and downloads on Boomplay.

He is one of the thriving faces in the UK music scene and is known for handling the production of some popular J Hus' Common Sense albums. A former Ghana-based, he is very proficient at playing some of the musical instruments. Jae5 is an East London Boy.

He was born into the world to Mr. and Mrs. Mensah; Ghanaian descendant parents. When he was 8, his family moved to Ghana where he started his record production. Jae5 was born in 1993 into a family of 5. The relocation opened his brain to the universe of music creation and inevitably he picked interest in record production. This made him try out different musical instruments with his elder brother.

Career
Out in the city of Ghana, Jae5's love for music including his family and elder brother urged him to try out musical projects. Fortunately for him, he was brilliant enough to learn record production himself. This was accomplished by presenting them to great music guides, types of gear, and quality studio meetings.

Along the line, he created a stage name for himself which was culled from his name, Jonathan. While grooming himself to become a record producer and songwriter, assisted in shaping an attitude that it was feasible to prevail in the music business and the world expected to hear his sound.

Subsequently, toward the fruition of the program, he plunked down to create and record his own beat. Very much like he had trusted it would, the beats he made were generally welcomed and were endorsed by several musicians, even as fans rushed to Spotify and other music stages to stream it.

He didn't permit the fire of this accomplishment to dim as Jae5 went ahead to be the mastermind of J Hus award-winning album production. Prodded on by the adoration he was accepting all over Europe, he set off and the glory days saw him shining in the UK music scene.

He had placed in his best in the work, teaming up with his chest companion and maker, J Hus and Skepta. Jae5 scored another mainstream screamer when he featured Afrobeat star, Rema and Skepta on his banging Afro-Grime single, Dimension.

The song shook top clubs and cafés in the UK as Jae5 respected solicitations to perform at shows and concerts. Producer, Jae5 has some other chart-breaking songs such as; Natural Disaster, All Day, Return, and others.

Follow Boomplay and keep up-to-date with the latest Jae5 songs and information.

Jae5 Songs
• Natural Disaster
• Dimension (featuring Rema & Skepta)
• Common Sense (J Hus Album He Produced)
• All Day
• Return

Jae5 songs are included in Boomplay music playlists. Search to stream and download Jae5 songs MP3/ single/ albums on the platform....more

Country/Region : United Kingdom
Songs

(0)

Albums

(0)

Playlists

(16)
Listen to JAE5's new songs including and many more. Enjoy JAE5's latest songs and explore the JAE5's new music albums. If you want to download JAE5 songs MP3, use the Boomplay App to download the JAE5 songs for free. Discover JAE5's latest songs, popular songs, trending songs all on Boomplay.
Jonathan Mensah (born 1992) is a master in the art of music production in the entertainment industry known as Jae5. Many of Jae5 songs become very popular and trendy online with a great number of streaming and downloads on Boomplay.

He is one of the thriving faces in the UK music scene and is known for handling the production of some popular J Hus' Common Sense albums. A former Ghana-based, he is very proficient at playing some of the musical instruments. Jae5 is an East London Boy.

He was born into the world to Mr. and Mrs. Mensah; Ghanaian descendant parents. When he was 8, his family moved to Ghana where he started his record production. Jae5 was born in 1993 into a family of 5. The relocation opened his brain to the universe of music creation and inevitably he picked interest in record production. This made him try out different musical instruments with his elder brother.

Career
Out in the city of Ghana, Jae5's love for music including his family and elder brother urged him to try out musical projects. Fortunately for him, he was brilliant enough to learn record production himself. This was accomplished by presenting them to great music guides, types of gear, and quality studio meetings.

Along the line, he created a stage name for himself which was culled from his name, Jonathan. While grooming himself to become a record producer and songwriter, assisted in shaping an attitude that it was feasible to prevail in the music business and the world expected to hear his sound.

Subsequently, toward the fruition of the program, he plunked down to create and record his own beat. Very much like he had trusted it would, the beats he made were generally welcomed and were endorsed by several musicians, even as fans rushed to Spotify and other music stages to stream it.

He didn't permit the fire of this accomplishment to dim as Jae5 went ahead to be the mastermind of J Hus award-winning album production. Prodded on by the adoration he was accepting all over Europe, he set off and the glory days saw him shining in the UK music scene.

He had placed in his best in the work, teaming up with his chest companion and maker, J Hus and Skepta. Jae5 scored another mainstream screamer when he featured Afrobeat star, Rema and Skepta on his banging Afro-Grime single, Dimension.

The song shook top clubs and cafés in the UK as Jae5 respected solicitations to perform at shows and concerts. Producer, Jae5 has some other chart-breaking songs such as; Natural Disaster, All Day, Return, and others.

Follow Boomplay and keep up-to-date with the latest Jae5 songs and information.

Jae5 Songs
• Natural Disaster
• Dimension (featuring Rema & Skepta)
• Common Sense (J Hus Album He Produced)
• All Day
• Return

Jae5 songs are included in Boomplay music playlists. Search to stream and download Jae5 songs MP3/ single/ albums on the platform.
New Comments(
13

)
FAQs about JAE5
Where is JAE5 from?
He is from United Kingdom.
What are the latest songs of JAE5?
The latest songs of JAE5 are Propeller (Remix) ft. Idaly & Dopebwoy, Big Propeller (Mixed) (Mixed) ft. Dave and Propeller (Remix) ft. BNXN & Pajel.
What are the best songs of JAE5?
The best songs of JAE5 are Dimension ft. Skepta & Rema, Propeller ft. Dave & BNXN and Propeller (Mixed) ft. Dave & BNXN fka Buju.
What are the best albums of JAE5?
The best albums of JAE5 are Dimension, Propeller and Propeller (Remix).