Artist? Get Verified!
Are you an artist with your music on Boomplay? Get your 'Boomplay for Artists' page activated!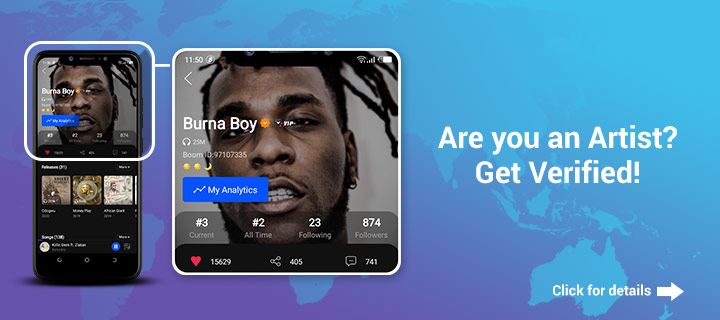 As a verified artist on Boomplay, you can communicate with fans, customize your homepage, and track the performance of your songs or projects.
You'd need an active Boomplay User Account to get started.
Follow the steps below to apply for your Verified Account!
Benefits
1. Up to date analytics of your content across countries and regions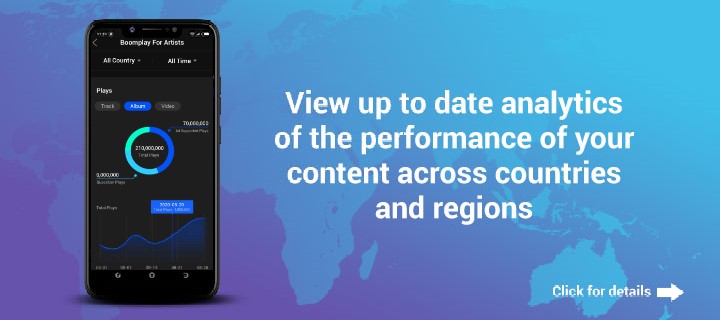 2. Bio & Profile Picture Update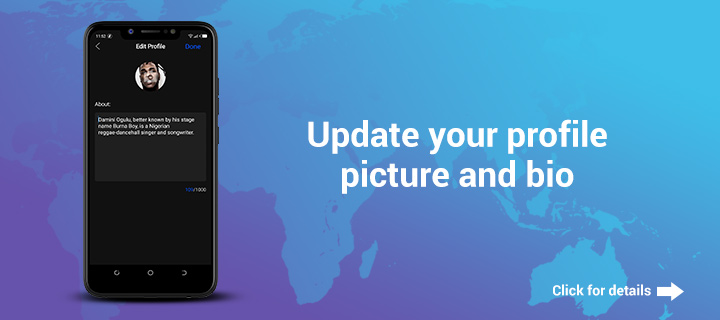 3. Engagement with your fanbase
And much more to explore!
How To Get Verified
1. Launch our Boomplay app(Android Version 5.8.1 or IOS Version 2.4.0 or after) and login.
2. Open main menu and click 'I`m an Artist' in your Android device or click 'Account' then click 'I`m an Artist' in your iOS device.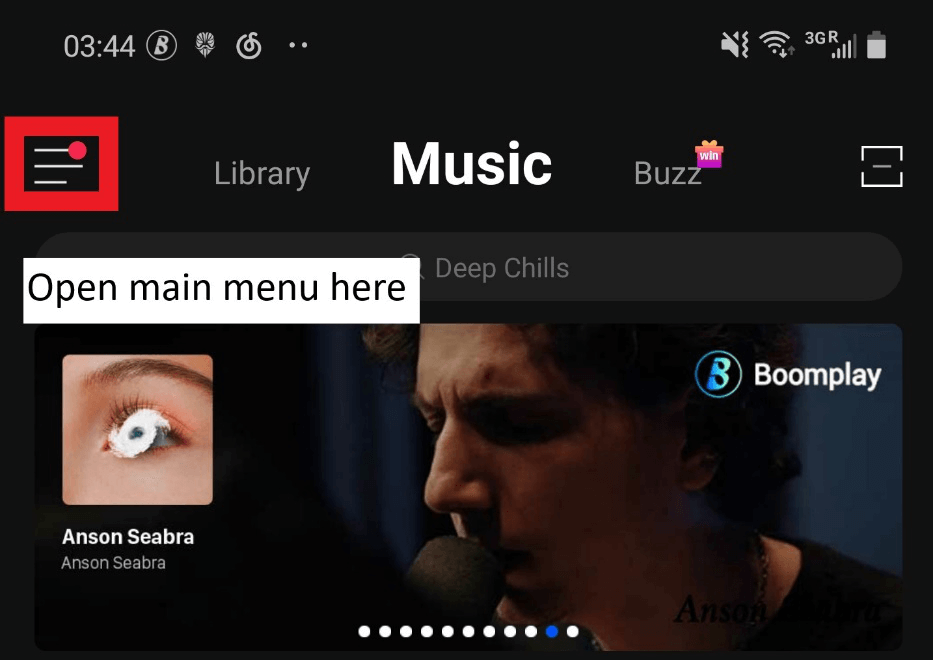 (Android)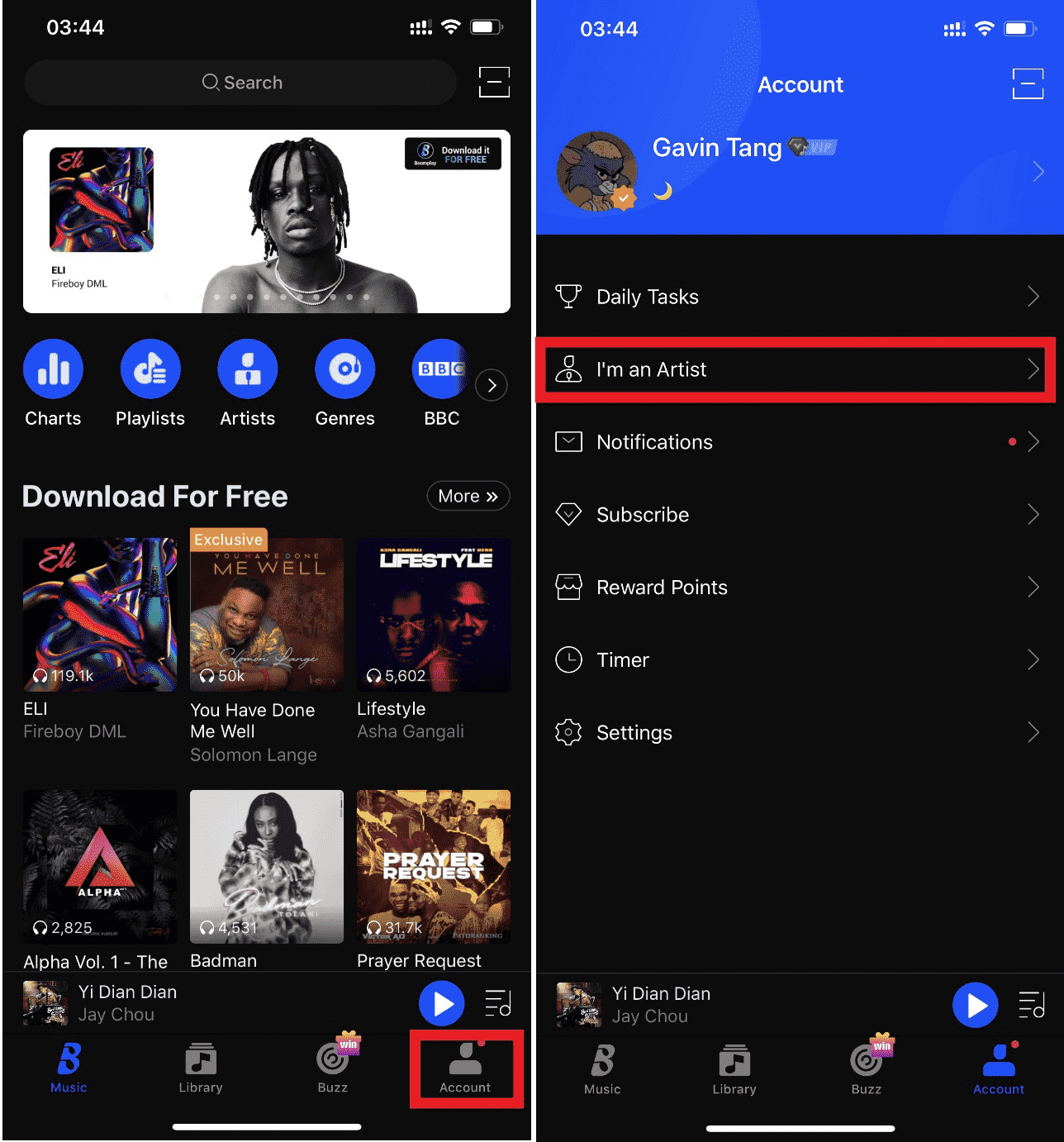 (iOS)
3. Click 'Claim Now', input your information and submit, we will complete your verification once we confirm that your information meets the requirement.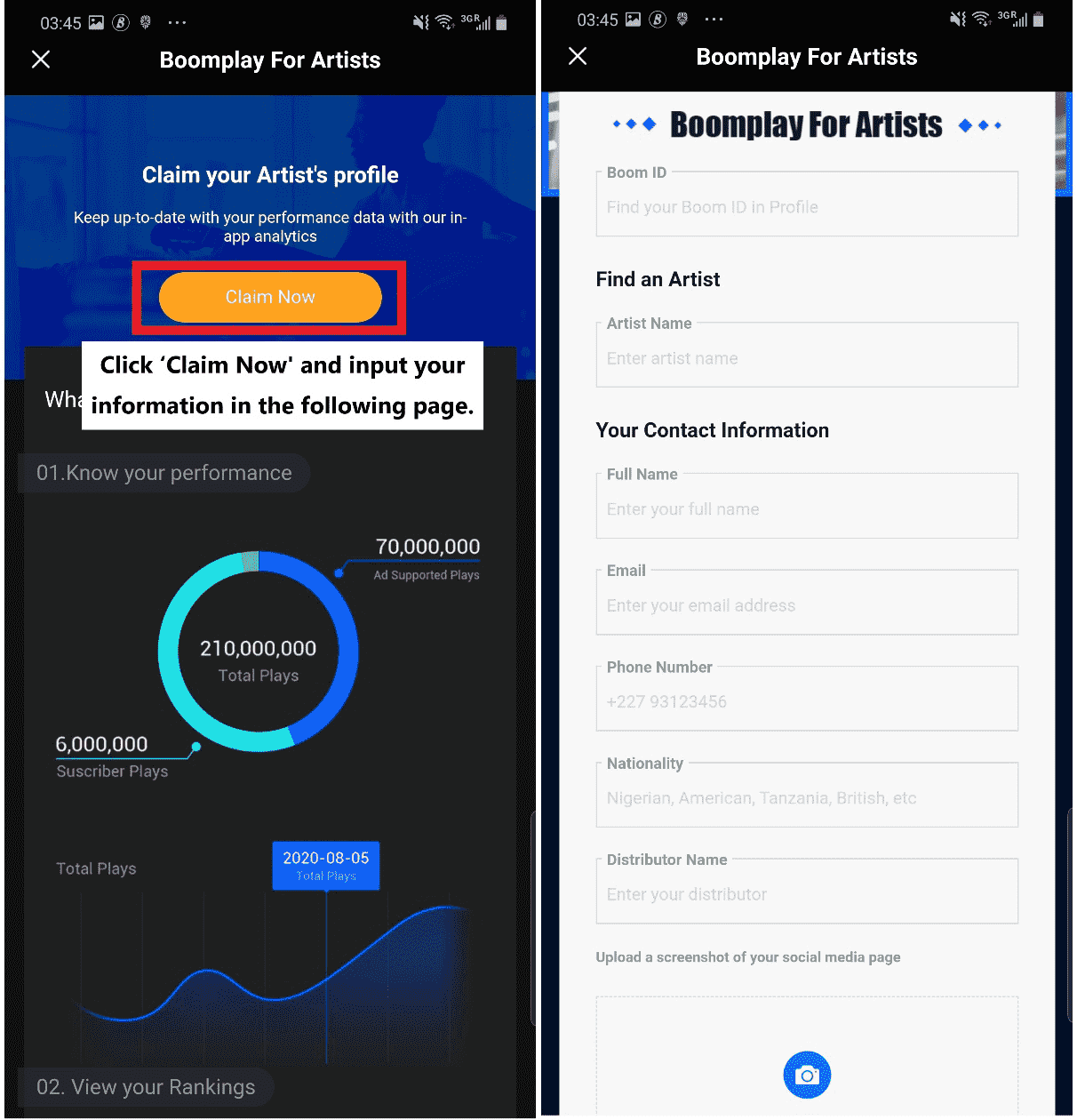 #BoomplayForArtists