Stream my new album "Love & Heart Break" and Win the Infinix Phone!!!
Hi Boombuddies, This is KB. My fresh album "Love & Heart Break" is dropping exclusively on Boomplay for three weeks from now on! The album is a 12 track project featuring legends and fresh talents like T-Sean, NEO, Nova Amandlah, Jae Cash, Frank Ro, Jorzi, and Daxon. I am so grateful that I have gained a lot of fans on Boomplay this year. I'm taking this opportunity to give you Love & Heart Break plus some gifts to show my gratitude to you all. Join the campaign now with streaming "Love & Heart Break". I hope this album will take you through the hardships and beauty of relationships. Click the links below to check out the whole album:
Love & Heart Break
And listen to the focus track "Volume":
Volume
How to win: All you need to do is stream the album as much as you can!!!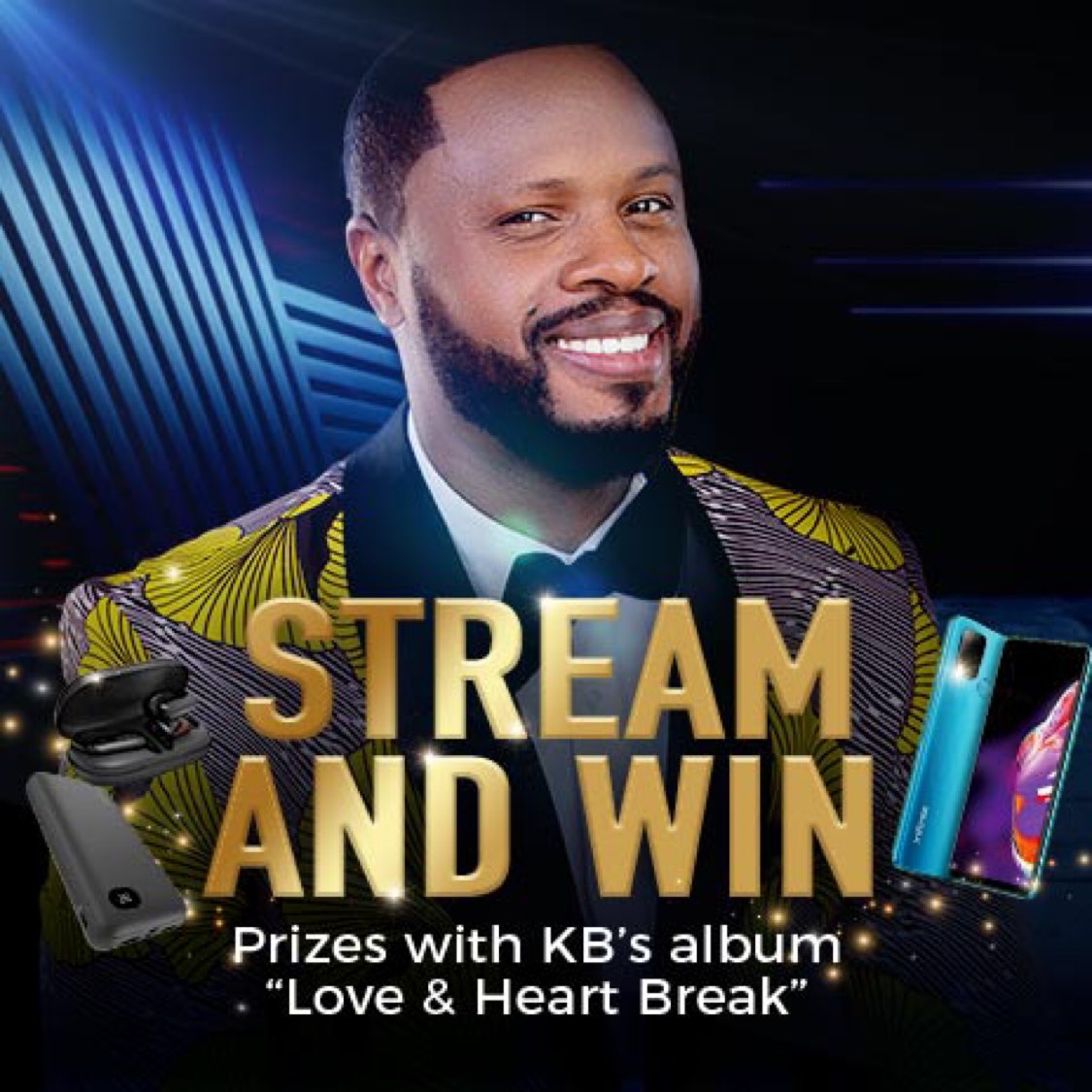 Prizes: Boomplay team will select winners based on the stream numbers. - Top 1: Infinix Hot 10T 64GB - Top 2-3: Oraimo Sport Buds OEB-E95D - Top 4-6: Porodo Power Bank with Digital Display 20000mAh - Top 7-15: Boomplay Monthly subscription - Top 16-35: Boomplay Weekly subscription - Top 36-65: Boomplay Daily subscription (The winners will be announced within 3 days after the campaign on Instagram @kb_killa_beats, @Boomplayforartiste, and Boombuzz @KB and @Boomplayforartist ) Campaign Duration: 12.4-12.20 Terms: 1. The final interpretation right of this event belongs to the Boomplay team. 2. Prizes will be delivered within 14 working days after the campaign ends. The 1st to 6th winners will receive an in-app message to collect the contact details, please kindly keep radar. Boomplay subscription will be delivered automatically to the winners' accounts. 3. The campaign is only available to Zambian registered users.
18.6k Reads
and 183 others liked this article.>>