Christmas Giveaway: Buzz Santa is Set to Visit Three Lucky Fans with Amazing Prizes
Hey guys! It's Christmas giveaway time!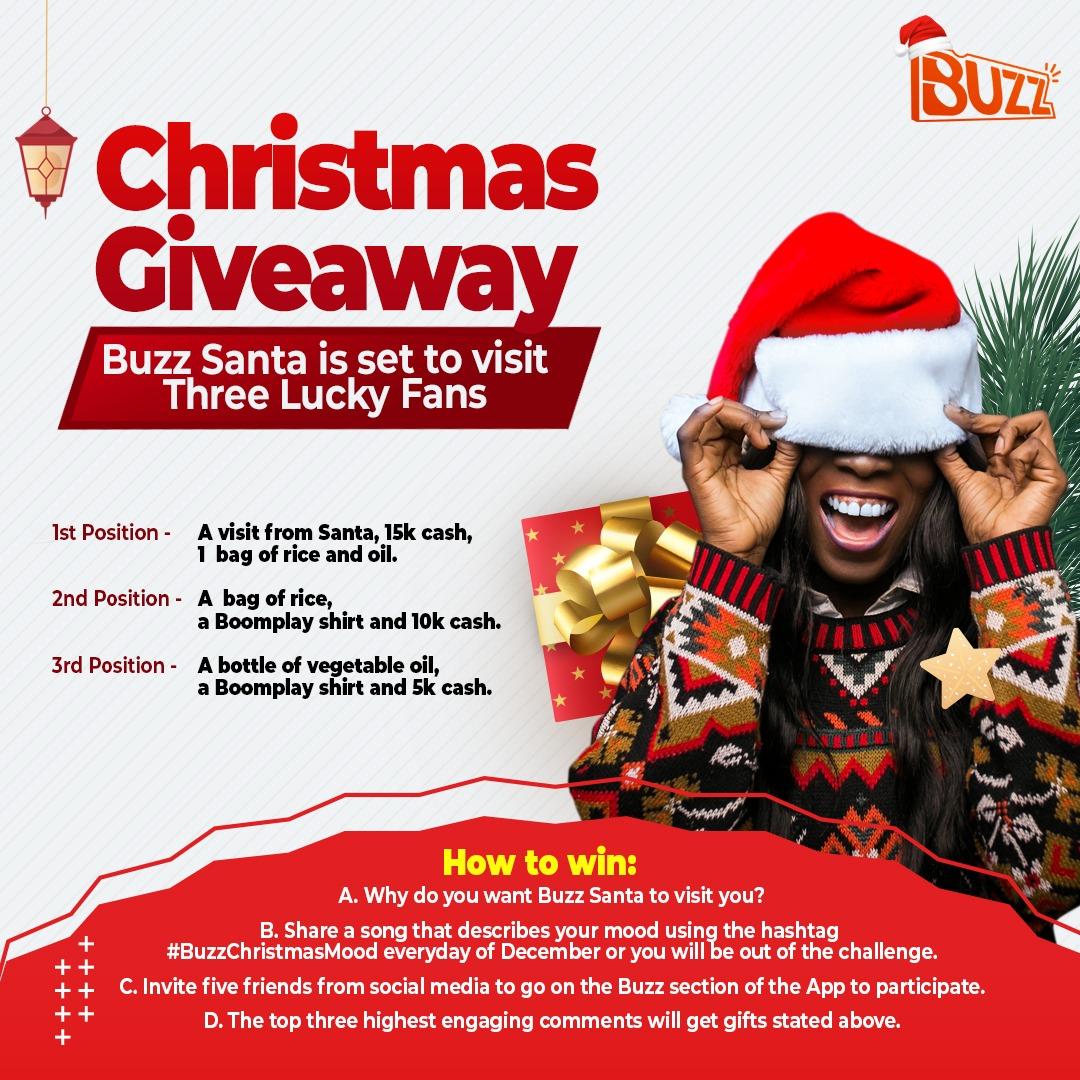 This year Christmas comes early for you and this time you stand a chance of winning a visit from Buzz Santa, cash, a bag of rice, and a bottle of oil. All you have to do to win is:
A. Tell us why do you want Buzz Santa to visit you?
B. Share a song that describes your mood using the hashtag #BuzzChristmasMood every day of December in the buzz section on the Boomplay app or you will be out of the challenge.
C. Invite five friends from social media to go on the Buzz section of the App to participate.
D. The top three highest engaging comments will get gifts stated above.
Prizes:
1st position - A visit from Santa, 15k cash, A big bag of rice and oil.
2nd position - A bag of rice, a Boomplay shirt, and 10k cash.
3rd position - A bottle of vegetable oil, a Boomplay shirt, and 5k cash.
Note: The winner must be based in Lagos or must have someone to receive on behalf of you in Lagos. The campaign ends on the 18th of December. Users who have won giveaways in the past six months are excluded. Good luck guys!
#BuzzChristmasMood #BuzzChristmasGiveaway #BuzzSanta
86.4k Reads
and 1600 others liked this article.>>