Boombuzz Moments of the Day (May. 4th)
Hello Boombuddies! This is Boombuzz Moments, a guide who shows you around Buzz!
We are now presenting you Boombuzz Moments of the Day, a column that gathers the most trending storien news and music keep you updated every day!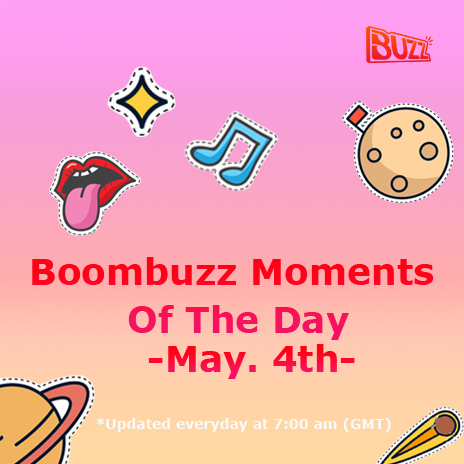 [Music Share] Stream Uganda musical giant Eddy Kenzo's brand new album: Made In Africa
[Celebrity News] Bill Gates And Melinda Gates Mutually Decided To Divorce After 27 Years
[The Hottest] Chloe Bailey's 'Be Careful' Cover Has Cardi B Blushing
[Sport News] Guardiola dismisses speculations on Mbappe - Liste
[Movie Focus] Kung Fu Renewed For Season 2 At The CW
Remember to follow us, and you will never miss the most juicy stories!
Share your comment below and tell us what topic you prefer.
#BoombuzzMoments