Boombuzz Giveaway | #AprilWrapUp: Win Monthly Subscriptions
May is coming! Time to giveaway!!!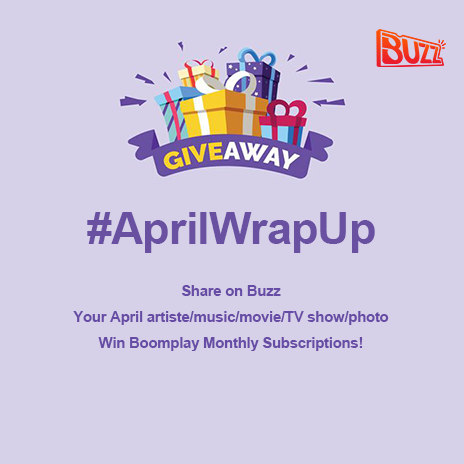 From 1st- 5th May, we will select 10 lucky winners (2 winners everyday) and give out Boomplay Monthly Subscriptions!
How to Win:
1. Boombuzz Global will post daily topic under the hashtag #AprilWrapUp
2. Post under the hashtag according to the daily topic, and 1 lucky user will be selected as daily winner NO.1
3. Comment under any of the posts in this #AprilWrapUp, and 1 lucky user will be selected as daily winner NO.2
Tips:
1. Make sure that you are using the hashtag #AprilWrapUp
2. A variety of topics will be announced between the 1st to the 5th May, so make sure you respond to the right topic on the right day!
3. We will be selecting winners from the most interesting contents of the day, so make sure your posts/comments stand out, by including music, picture, and most importantly, your true feelings!
Note:
1. One user can only win once.
2. The winners will be announced before 10th May.
3. The post will be released randomly. So make sure you are following us, and turn on your notifications so you don't miss out!