10 New Netflix Action Flicks & Thrillers Coming In 2021
10 New Netflix Action Flicks & Thrillers Coming In 2021
There is plenty of action and thrills ahead in 2021 for Netflix. Here are the most-anticipated action and thriller movies coming to the platform.
The appeal of good action and thriller flicks is undeniable. Fans often like them because they feature heroes (who are also sometimes villains) that keep the movie interesting. Not to mention, the films often feature heart-racing stunts, which actors sometimes perform themselves. In addition, these films are suspenseful, with the tendency to increase the stakes so that the audience often thinks that things are not going to go well until the film nearly comes to an end.
Over the years, Netflix has actively included action films and thrillers in its slate, and 2021 is no different. Check out these highly anticipated Netflix original movies.
10
Army Of The Dead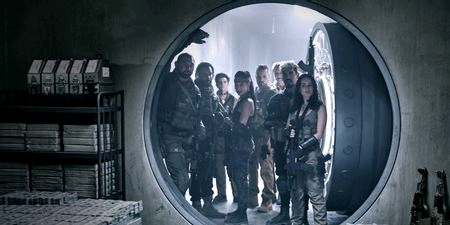 This upcoming Netflix action flick comes from Zack Snyder, who is known for films such as Dawn of the Dead, Watchmen, and 300. Just like in Dawn of the Dead, this movie also deals with a zombie outbreak, with Las Vegas being the epicenter of the story, only this time, the focus is not just on survival alone.
Instead, a group of mercenaries makes the decision to enter a quarantine zone to pull off an insane heist. The cast includes Dave Bautista, Ella Purnell, Omari Hardwick, Ana De La Reguera, and Theo Rossi.
9
Red Notice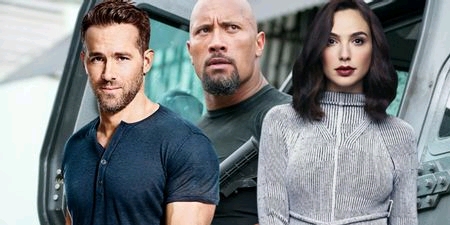 The movie marks Dwayne Johnson and Gal Gadot's Netflix debut, while Netflix regular, Ryan Reynolds, rounds out the cast. A red notice refers to a global alert sent out by Interpol to capture the most-wanted criminals around the world.
In the story, Johnson plays an FBI profiler hunting down an art thief following a daring heist. Gadot and Reynolds play rival criminals. Production on the film was shut down due to the pandemic, but it was eventually resumed. Red Notice has since wrapped up production, although a release date is yet to be determined.
8
Against The Ice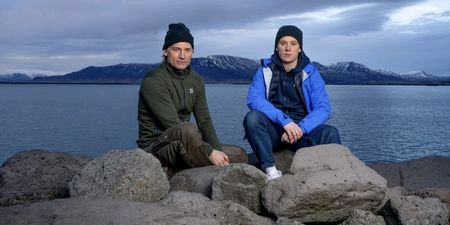 Based on a true story, this movie tells the story of the 1909 Denmark's Alabama Expedition that hopes to disprove the United States' claim to north-eastern Greenland.
To find proof that Greenland is a single island, the ship's captain (Nikolaj Coster-Waldau) decides to venture out across the ice with one inexperienced crew member (Joe Cole). And though the men succeed in finding proof, their return to the ship was much longer than hoped. To make matters worse, they find their camp abandoned and their ship in ruins.
7
Blood Red Sky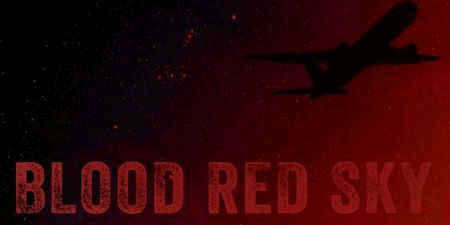 In Blood Red Sky, a woman dealing with a mysterious illness takes a transatlantic overnight flight that ends up getting hijacked by a group of terrorists. To protect her son, she reveals a dark secret and unleashes supernatural powers that she has long been hiding.
This upcoming thriller stars German actress Peri Baumeister, The Hobbit's Graham McTavish, and DC Legends of Tomorrow's Dominic Purcell. The cast also includes Roy McCrerey, who briefly appeared in Iron Man 3. The release date for this film is yet to be announced.
6
The Woman In The Window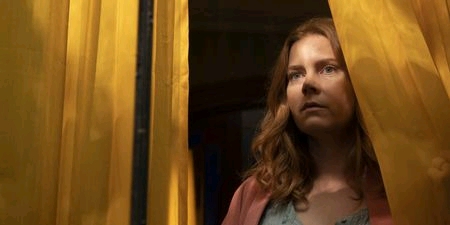 After being delayed for several years, it looks like this Amy Adams-led thriller is finally getting a 2021 release on Netflix. The movie had to undergo several reshoots to address some confusion in the plot.
Based on a novel of the same name, The Woman in the Window stars Adams as a woman dealing with agoraphobia who lives in a New York City apartment. At some point, she becomes friends with a neighbor (Juliane Moore) and somehow, witnesses her murder too. Besides Adams and Moore, the movie also stars Anthony Mackie, Gary Oldman, and Jennifer Jason Leigh.
5
Intrusion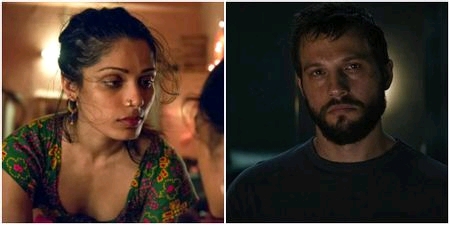 The movie revolves around a home invasion that leaves a husband (Logan Marshall-Green) and wife (Freida Pinto) suspicious of everyone around them. Intrusion is directed by Adam Salky, who is best known for his 2015 film I Smile Back, starring Sarah Silverman and Josh Charles.
Marshall-Green previously starred in Spider-Man: Homecoming, while Pinto was last seen in the Netflix films Love Wedding Repeat and Hillbilly Elegy. The actress also previously starred in Rise of the Planet Apes and the Oscar-winning 2008 film, Slumdog Millionaire.
4
Kate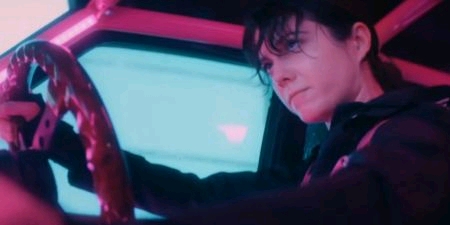 In this thriller, Mary Elizabeth Winstead stars as the titular character, a criminal operative who is determined to seek vengeance after she gets poisoned and only has 24 hours to live. Along the way, she also ends up forming a bond with the daughter of one of her previous victims.
Aside from Winstead, the movie also stars three-time Oscar-nominated actor Woody Harrelson. The cast also includes The Haunting of Hill House star Michiel Huisman, Thor actor Tadanobu Asano, and Maleficent: Mistress of Evil star Miyavi Lee Ishihara.
3
Awake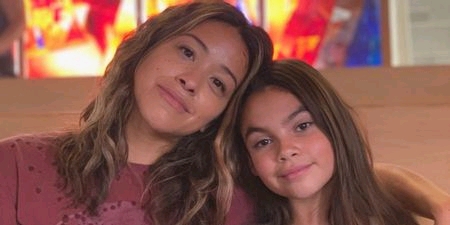 This action film imagines a world where a global event wipes out all available electronics in the world, while also affecting humans' ability to sleep. The only cure to all this chaos appears to be an ex-soldier's daughter.
The cast is led by Gina Rodriguez, who previously voiced the lead character in the animated Netflix series Carmen Sandiego. She is also joined by Leigh, Ariana Greenblatt, Frances Fisher, Shamier Anderson, Lucius Hoyos, Gil Bellows, Barry Pepper, and Finn Jones.
2
The Swarm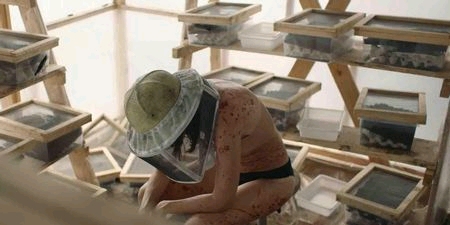 In 2020, Netflix secured global rights (except Spain, France, and China) to French director Just Philippot's horror thriller. The Swarm was among the five feature films selected for the 2020 Cannes Critics' Week's special label.
Philippot is best known for his short, Acid, which was nominated for the short film grand jury prize at Sundance in 2019. The Swarm centers on a family that raises locusts as crops. However, they soon realize that these creatures are not as harmless as they thought. From the sound of it, this thriller is going to be on everyone's binge-watch list.
1
Things Heard And Seen
Based on the book All Things Cease to Appear by Elizabeth Brundage, this movie centers on a Manhattan couple who make a move to Hudson Valley only discover that there is a sinister darkness that surrounds their marriage, much like their new home.
The movie stars Amanda Seyfried, who is best known for her performance in the Mamma Mia films and Les Misérables. She is joined by Little Women star James Norton and Stranger Things actress Natalia Dyer. Things Heard and Seen arrives on Netflix on April 30.
#Trending
#Movies
#netflix
#10NewNetflixActionFlicksThrillers
#Naimaposts