Top 10 Snoop Dogg Movies, Ranked
Top 10 Snoop Dogg Movies, Ranked
Snoop Dogg: rapper, business mogul and successful actor. With many, many acting credits to his name, Metacritic ranks his 10 best movies in this list.
Snoop Dogg is a legendary rhyme-spitter who's also excelled in the game of business with the cannabis-related product lines bearing his name, TV advertising campaigns, and ventures in real estate, such as flipping his mansion for a considerable profit in 2007, to name just a few of his side projects.
The Doggystyle artist has also done more than dabble in film, starting his own production company, Snoopadelic Films, while accumulating 234 acting credits, according to IMDb. The 49-year-old has also continued to make music in the most recent stretch of his career.
10
The Beach Bum (55)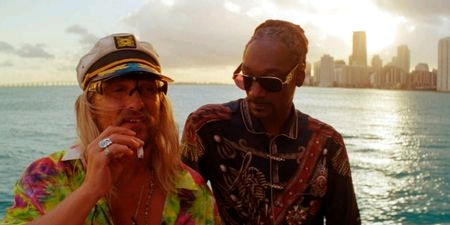 This 2019 stoner comedy, starring Matthew McConaughey, Zac Efron, Isla Fisher and Snoop Dogg, brings audiences to the Florida coastline where the ever-partying Moondog and his wife Minnie reside. A tragedy causes Moondog to rediscover his literary talents and finish his novel.
Snoop plays the character Lingerie, a marijuana enthusiast who's Moondog's wealthy friend. Beach Bum is a lively comedy with a bit more to offer than director Harmony Korine's previous party/stoner project, Spring Breakers.
9
Baby Boy (55)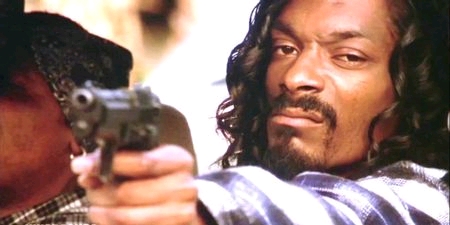 Baby Boy is a drama/crime set in the streets of south-central Los Angeles. The film was released in 2001 and garnered fairly positive reviews from critics. It was Snoop's first major role in a feature-length film, acting alongside lead-actor, Tyrese Gibson.
Gibson plays the 20-year-old Jody, a father of two children struggling to make ends meet because of a lack of a job or plan. Snoop plays Jody's similarly streetwise buddy/betrayer, Rodney, who was recently let out of jail. The two men are eventually webbed into a cycle of violence resulting from entangled romantic interests and drug dealing. Snoop plays a fairly dark role that tests his capabilities as an actor.
8
Starsky & Hutch (55)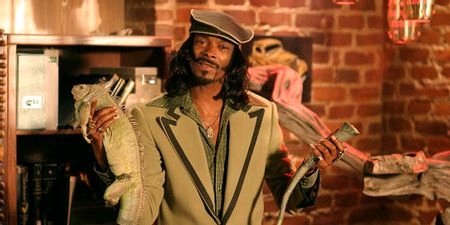 The 2004 comedic reboot of the 70s TV drama employs a triple-threat of hilarity in Ben Stiller, Owen Wilson and Vince Vaughn. The comedy/action's star-studded cast led to favorable box-office performances, despite critics not seeing it in the likes of other comedic favorites of the early 00s, like Dodgeball (2004) or Wedding Crashers (2005).
Snoop plays the crime figure Huggy Bear, a semi-informant to the two goofy, dysfunctional detectives, bringing his signature swag and a few amusing one-liners to the table.
7
Iceberg Slim: Portrait Of A Pimp (56)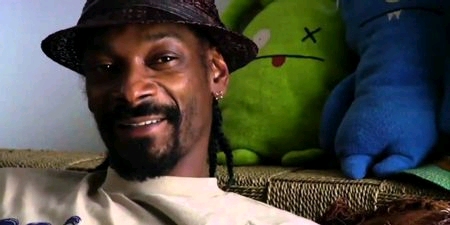 Iceberg Slim: Portrait of a Pimp is a 2013 documentary telling the story of how a Chicago procurer became a distinguished author. His real name was Robert Beck, and he published seven books related to his complex life story before dying in 1992. Several of his books have since been published posthumously, such as Night Train to Sugar Hill (2019).
Snoop joins a panel of Black celebrities that also includes Ice-T and Chris Rock, as they recollect the career and metamorphosis of Iceberg Slim, while emphasizing his cultural influence.
6
Turbo (58)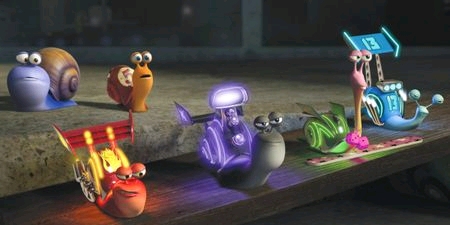 This Dreamworks animated family/comedy, led by the tandem of Snoop and Ryan Reynolds, came out in 2013. Reynolds plays the voice of Turbo — a snail who wants to race despite his natural shortcomings — while Snoop does the voice of the high-speed alpha-dog, Smoove Move.
Snoop's signature voice adds extra life to the film, as he contributes to a diverse array of voices used in the film, which include Michael Pena, Paul Giamatti and Samuel L. Jackson. Turbo may not have been as successful as Dreamworks' staple animations like Shrek or Antz, but it still makes for a solid family-flick.
5
Quincy (60)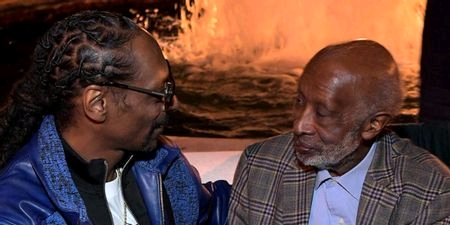 Snoop Dogg is one of many celebrities who were interviewed during the making of the 2018 documentary about Jazz-goliath, Quincy Jones. The documentary traces various stages of the musician's career and celebrates his continued influence.
Quincy was co-directed by his daughter Rashida Jones and former banker turned musician/filmmaker, Alan Hicks. Aside from Snoop, the film includes appearances from a diverse lineup of cultural icons from the past (Michael Jackson and Paul McCartney) and present (Beyoncé and Kendrick Lamar).
4
Something From Nothing: The Art Of Rap (66)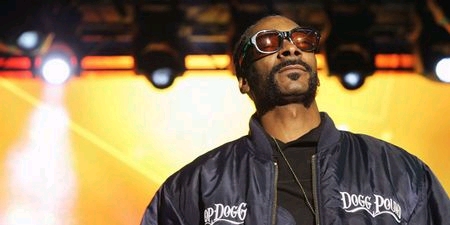 In 2012, Ice-T co-directed this documentary including a bevy of interviews from the top rappers and producers from various eras of the genre. Something from Nothing also crosses the country in its historical portrait of the art form, including hip hop pioneers from the east coast, west, south and mid-west.
Besides Snoop, hip hop heads can enjoy interviews with Eminem, Kanye West, Nas and several other legends who are still active today. Fans also don't want to miss interviews with older MCs, like Big Daddy Kane and Rakim.
3
Popstar: Never Stop Never Stopping (68)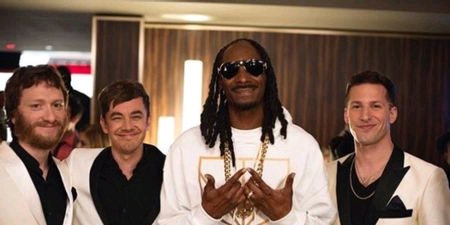 Andy Samberg's 2016 mockumentary is centered around the Style Boyz, which consisted of the comedy music trio behind The Lonely Island, Samberg, Jorma Taccone and Akiva Schaffer. Critics seemed to love Popstar for satirizing the gaudiness and saturation of mainstream American music.
Snoop appears as himself in the film for only a brief section, but he contributes to the film's overall hilarity. Other cameos in Popstar include Mariah Carey, Usher, Nas and much more.
2
Training Day (69)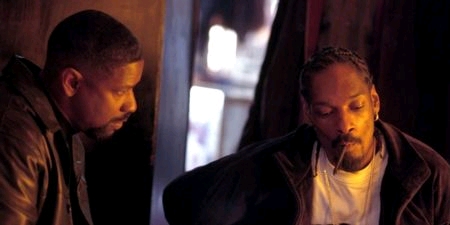 Starring Denzel Washington as the veteran officer and Ethan Hawke as the rookie cop, Training Day is a drama/thriller released in 2001. Tension between the two officers bubbles as Hawke's character, Jake Hoyt, is exposed to his senior officer's greed and rule-bending.
Snoop appears in this 'chain-of-command' police drama as Blue, dweller of street-corners, while Dr. Dre plays Paul, an officer who eventually joins in on taking money found at a crime scene. However, both hip hop legends have fairly brief parts in the film, which earned nods at the Academy Awards, as Washington won Best Actor, while Hawke was nominated for Best Supporting Actor.
1
Dolemite Is My Name (76)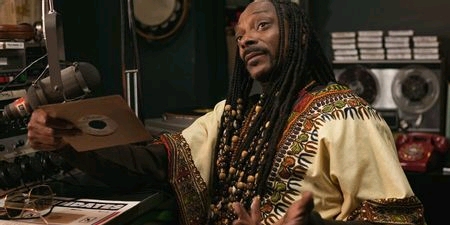 Dolemite Is My Name is a 2019 comedy/drama biopic retelling performer Rudy Ray Moore's story, and more specifically, his iconic character from blaxploitation films, Dolemite. Critics were riveted by the homage to the 70s movie-star, making it one of the most highly-ranked Netflix films, ever.
Snoop plays the side-role of Roj in the film. T.I. is another casted rapper who plays a film executive. The two rappers make nice additions to the cast, which also includes Keegan-Michael Key and Wesley Snipes. In 1999, Snoop also made a song called "Dolemite," which features on his album No Limit Top Dogg, to honor the figure known as "the father of rap."
#Trending
#Movies
#Top10SnoopDoggMoviesRanked
#Naimaposts