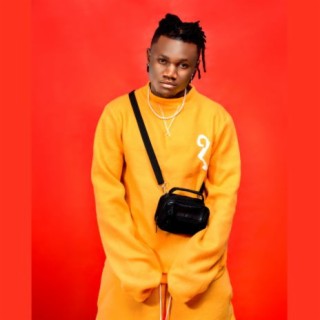 Mbosso
Current #96

All Time #72

Mbwana Yusuph Kilungi, popularly known for his stage name as Mbosso alias Mbosso Khan born on 3rd October 1995 in Dar es Salaam, Tanzania is a Tanzanian singer, songwriter and instrumentalist signed under Africa's biggest Record Label, WCB Wasafi since 2017.

Before signing under WCB Wasafi, Mbosso was part of the boy group, popurarily known as Yamoto Band which rocked East Africa's waves from 2012 and broke in 2017. YaMoto Band was made up of Aslay, Enock Bella, Beka Flavour and Mbosso and soon after it broke, each of the four artistes pursued a solo music career.

Since signed under WCB Wasafi and debuted with his single 'Watakubali', Mbosso has gained popularity and music success in Tanzania and beyond. He is popular in across Africa in countries like Kenya, Mayotte, Rwanda, Burundi and in the Middle East Countries including Oman.

Mbosso is better known for his hit song dubbed 'Hodari' which has accumulated over 20 million views on YouTube....more

Boom ID : 101432072 Country : Tanzania Gender : Male
Songs

(33)

Albums

(20)

Playlists

(81)
1

2

3

4

5

6

7

8

9

10

11

12

13

14

15

16

17

18

19

20

21

22

23

24

25

26

27

28

29

30

31

32

33
Listen to Mbosso's new songs including "For Your Love ft. Zuchu", "Baikoko ft. Diamond Platnumz", "Yalah" and many more. Enjoy Mbosso's latest songs and explore the Mbosso's new music albums. If you want to download Mbosso songs MP3, use the Boomplay App to download the Mbosso songs for free. Discover Mbosso's latest songs, popular songs, trending songs all on Boomplay.
Mbwana Yusuph Kilungi, popularly known for his stage name as Mbosso alias Mbosso Khan born on 3rd October 1995 in Dar es Salaam, Tanzania is a Tanzanian singer, songwriter and instrumentalist signed under Africa's biggest Record Label, WCB Wasafi since 2017.

Before signing under WCB Wasafi, Mbosso was part of the boy group, popurarily known as Yamoto Band which rocked East Africa's waves from 2012 and broke in 2017. YaMoto Band was made up of Aslay, Enock Bella, Beka Flavour and Mbosso and soon after it broke, each of the four artistes pursued a solo music career.

Since signed under WCB Wasafi and debuted with his single 'Watakubali', Mbosso has gained popularity and music success in Tanzania and beyond. He is popular in across Africa in countries like Kenya, Mayotte, Rwanda, Burundi and in the Middle East Countries including Oman.

Mbosso is better known for his hit song dubbed 'Hodari' which has accumulated over 20 million views on YouTube.
New Comments(
686

)