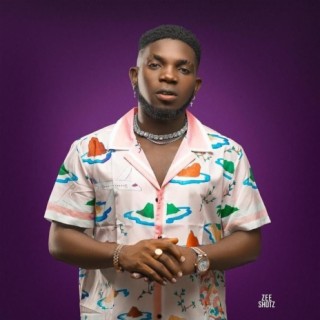 Jaywillz
Current #392

All Time #612

Chinonso Emmanuel Ome professionally known as Jaywillz is a Nigerian Afro-Pop singer and songwriter. Many Jaywillz songs become very popular and trendy online with a great number of streaming and downloads on Boomplay.

Jaywillz was born on July 12, 1994 in Enugu state, a fast growing state in the eastern part of Nigeria, Africa. He attended Anambra State University, Igbariam Campus.

Career
Notable for his popular single "Medicine", Jaywillz kicked off his music journey years before his breakthrough in 2020. His first popular song was titled "Abena". The song received lots of streams on music platforms.

He released his first project, a solo extended play record named "P.U.N (Please Underate Nobody)". The body of work includes seven tracks including his first hit record "Abena ''.

He later released a second project, another extended playlist titled "Love Or The Word" in May, 2021. It also houses seven tracks. This EP features popular acts like, Zlatan, Bella Shmurda, Papisnoop and Rogerlino.

Jaywillz has been featured by many notable personalities in the music scene including Nigerian rap legend, Olamide and Tanzanian superstar, Diamond Platnumz. On February 23, 2020, Jaywillz was signed into Chaado Music Worldwide. He has released many records under his new management. The Enugu born recording artist has many irresistible sounds under his name. His song "Medicine" took over TikTok for weeks and was on everybody's lips for months.

His appearance on Olamide's 9th studio album, UY Scuti released on June 18, 2021 bought him more attention and opportunities. Jaywillz has released more than twenty songs so far and has been featured many times. Each time his delivery doesn't disappoint as expected.

Follow Boomplay and keep up-to-date with the latest Jaywillz songs and information.

Songs and Albums
• Nwayo
• African Girl
• Senorita
• Abena
• Concentrate
• Vero
• Kind Love
• Medicine
• P.U.N (EP)
• Love Or The Word (EP)
• Sunflower (EP)

Jaywillz songs are included in Boomplay music playlists. Search to stream and download Jaywillz songs MP3/ single/ albums on the platform....more

Country/Region : Nigeria
Listen to Jaywillz's new songs including "Seniorita", and many more. Enjoy Jaywillz's latest songs and explore the Jaywillz's new music albums. If you want to download Jaywillz songs MP3, use the Boomplay App to download the Jaywillz songs for free. Discover Jaywillz's latest songs, popular songs, trending songs all on Boomplay.
Chinonso Emmanuel Ome professionally known as Jaywillz is a Nigerian Afro-Pop singer and songwriter. Many Jaywillz songs become very popular and trendy online with a great number of streaming and downloads on Boomplay.

Jaywillz was born on July 12, 1994 in Enugu state, a fast growing state in the eastern part of Nigeria, Africa. He attended Anambra State University, Igbariam Campus.

Career
Notable for his popular single "Medicine", Jaywillz kicked off his music journey years before his breakthrough in 2020. His first popular song was titled "Abena". The song received lots of streams on music platforms.

He released his first project, a solo extended play record named "P.U.N (Please Underate Nobody)". The body of work includes seven tracks including his first hit record "Abena ''.

He later released a second project, another extended playlist titled "Love Or The Word" in May, 2021. It also houses seven tracks. This EP features popular acts like, Zlatan, Bella Shmurda, Papisnoop and Rogerlino.

Jaywillz has been featured by many notable personalities in the music scene including Nigerian rap legend, Olamide and Tanzanian superstar, Diamond Platnumz. On February 23, 2020, Jaywillz was signed into Chaado Music Worldwide. He has released many records under his new management. The Enugu born recording artist has many irresistible sounds under his name. His song "Medicine" took over TikTok for weeks and was on everybody's lips for months.

His appearance on Olamide's 9th studio album, UY Scuti released on June 18, 2021 bought him more attention and opportunities. Jaywillz has released more than twenty songs so far and has been featured many times. Each time his delivery doesn't disappoint as expected.

Follow Boomplay and keep up-to-date with the latest Jaywillz songs and information.

Songs and Albums
• Nwayo
• African Girl
• Senorita
• Abena
• Concentrate
• Vero
• Kind Love
• Medicine
• P.U.N (EP)
• Love Or The Word (EP)
• Sunflower (EP)

Jaywillz songs are included in Boomplay music playlists. Search to stream and download Jaywillz songs MP3/ single/ albums on the platform.
New Comments(
64

)