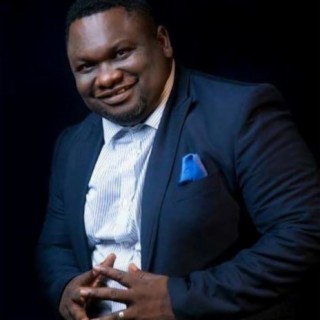 Solomon Lange
Current #569

All Time #414

Solomon Lange is a top Nigerian gospel singer, songwriter and motivational speaker. He hails from Wasa, Kaduna State, North Central Nigeria was born and raised in the state.
Many Solomon Lange songs become very popular and trendy online with a great number of streaming and downloads on Boomplay.

Career
Solomon started singing in the Baptist Church choir when he was just 9 and joined the music industry professionally in 1997. He joined a music group, Kale Visions the same year and eventually went solo in 2002.
He is the organizer of '1voice' gospel concert and sings in both Hausa and English Languages.
He was given the Peace Ambassador title by the former First Lady of Nigeria.

Solomon Lange has ministered alongside many other world renowned gospel artistes like Donnie McClurkin, DA' TRUTH, Panam Percy Paul, Micah Stampley, Judy Jacobs, Ron Kennoly, Sammie Okposo and more.

He got married to Mrs. Flora Lange on the 2nd of May, 2015.Solomon and Flora Lange's union is blessed with beautiful children. They gave birth to their first daughter in 2016. In December 2020, the couple announced the birth of their second daughter.

Flora Lange is also a singer, fashion designer and makeup artist. She has a twin sister, Swanky Smith who is also into fashion business.

Follow Boomplay and keep up-to-date with the latest Solomon Lange songs and information.

Solomon Lange Songs and Albums
• Na Gode (Album)
• Alheri (Album)
• Mai Taimako Na (My Helper)
• You have done me well
• What else can I say
• Grace
• Yabo
• Godiya
• Naka Ye
• I believe
• Imela
• No one
• Ubangiji
• Ka Isa
• Mai Girma
• Yesu
• Yahweh
• Elohim
• Mai Ceto
• Wonderful is your name
• Masoyina
• Jehovah Reigns

Solomon Lange's songs are included in Boomplay music playlists. Search to stream and download Solomon Lange songs MP3/ single/ albums on the platform....more

Country/Region : Nigeria
Listen to Solomon Lange's new songs including "Mai Taimako Na (My Helper)", "Grace", "I Will Praise You" and many more. Enjoy Solomon Lange's latest songs and explore the Solomon Lange's new music albums. If you want to download Solomon Lange songs MP3, use the Boomplay App to download the Solomon Lange songs for free. Discover Solomon Lange's latest songs, popular songs, trending songs all on Boomplay.
Solomon Lange is a top Nigerian gospel singer, songwriter and motivational speaker. He hails from Wasa, Kaduna State, North Central Nigeria was born and raised in the state.
Many Solomon Lange songs become very popular and trendy online with a great number of streaming and downloads on Boomplay.

Career
Solomon started singing in the Baptist Church choir when he was just 9 and joined the music industry professionally in 1997. He joined a music group, Kale Visions the same year and eventually went solo in 2002.
He is the organizer of '1voice' gospel concert and sings in both Hausa and English Languages.
He was given the Peace Ambassador title by the former First Lady of Nigeria.

Solomon Lange has ministered alongside many other world renowned gospel artistes like Donnie McClurkin, DA' TRUTH, Panam Percy Paul, Micah Stampley, Judy Jacobs, Ron Kennoly, Sammie Okposo and more.

He got married to Mrs. Flora Lange on the 2nd of May, 2015.Solomon and Flora Lange's union is blessed with beautiful children. They gave birth to their first daughter in 2016. In December 2020, the couple announced the birth of their second daughter.

Flora Lange is also a singer, fashion designer and makeup artist. She has a twin sister, Swanky Smith who is also into fashion business.

Follow Boomplay and keep up-to-date with the latest Solomon Lange songs and information.

Solomon Lange Songs and Albums
• Na Gode (Album)
• Alheri (Album)
• Mai Taimako Na (My Helper)
• You have done me well
• What else can I say
• Grace
• Yabo
• Godiya
• Naka Ye
• I believe
• Imela
• No one
• Ubangiji
• Ka Isa
• Mai Girma
• Yesu
• Yahweh
• Elohim
• Mai Ceto
• Wonderful is your name
• Masoyina
• Jehovah Reigns

Solomon Lange's songs are included in Boomplay music playlists. Search to stream and download Solomon Lange songs MP3/ single/ albums on the platform.
New Comments(
158

)
FAQs about Solomon Lange
Where is Solomon Lange from?
He is from Nigeria.
How to download songs of Solomon Lange?
You can download songs of Solomon Lange from Boomplay App for free.
Firstly, install Boomplay app on your mobile phone.
Secondly, navigate to the song you would like to download.
Thirdly, Tap on More > Download.