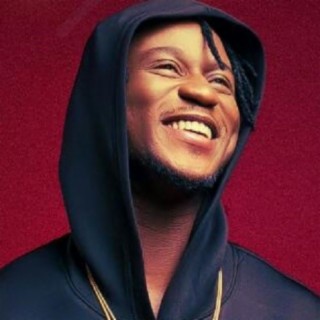 Ichaba
Current #41.3k

All Time #27.7k

Ichaba whose real name is Mayowa Olusanya is a fast rising Nigerian Singer & SongWriter signed to Appe Music Entertainment. Many of Ichaba songs become very popular and trendy online with a great number of streaming and downloads on Boomplay. The Afro musician hail from Oyo state.

Career
Ichaba made his first appearance on the big screen featuring on his label mate Dremo's hit song titled "Normal Levelz", as well as Chopstix's "Sai Baba". He started singing professionally in the year 2015 when he signed with Appe Music Entertainment.

Ichaba has released the debut track titled "Dasoro Mii" under his new record label Absolute Passion Powers Everything (A.P.P.E. Music Entertainment).

"Dasoro Mii" was a major hit; the single also arrives with a music video that gave it a power punch catchy track that got itself into massive airplay.

Follow Boomplay and keep up to date with the latest Ichaba songs and information.

Ichaba Songs
• Man Must Chop
• Olotu
• Sho Mi
• Ire
• Anita Baker
• Aduke
• Sapa
• Taking Over
• Summer Vibes
• Jisoro
• Gbefun
• Sai Baba
• Wayo
• Tonight
• Throwback
• Dasoro Mii
• Taking Over
• Alkyda
• Normal Levelz
• Lova
• No Love
• Dodo Mayana

Ichaba songs are included in Boomplay music playlists. Search to stream and download Ichaba songs MP3/ single/ albums on the platform....more

Country/Region : Nigeria
Songs

(5)

Albums

(4)

Playlists

(0)
Listen to Ichaba's new songs including "Ghen Ghen", "Sapa", "Aduke" and many more. Enjoy Ichaba's latest songs and explore the Ichaba's new music albums. If you want to download Ichaba songs MP3, use the Boomplay App to download the Ichaba songs for free. Discover Ichaba's latest songs, popular songs, trending songs all on Boomplay.
Ichaba whose real name is Mayowa Olusanya is a fast rising Nigerian Singer & SongWriter signed to Appe Music Entertainment. Many of Ichaba songs become very popular and trendy online with a great number of streaming and downloads on Boomplay. The Afro musician hail from Oyo state.

Career
Ichaba made his first appearance on the big screen featuring on his label mate Dremo's hit song titled "Normal Levelz", as well as Chopstix's "Sai Baba". He started singing professionally in the year 2015 when he signed with Appe Music Entertainment.

Ichaba has released the debut track titled "Dasoro Mii" under his new record label Absolute Passion Powers Everything (A.P.P.E. Music Entertainment).

"Dasoro Mii" was a major hit; the single also arrives with a music video that gave it a power punch catchy track that got itself into massive airplay.

Follow Boomplay and keep up to date with the latest Ichaba songs and information.

Ichaba Songs
• Man Must Chop
• Olotu
• Sho Mi
• Ire
• Anita Baker
• Aduke
• Sapa
• Taking Over
• Summer Vibes
• Jisoro
• Gbefun
• Sai Baba
• Wayo
• Tonight
• Throwback
• Dasoro Mii
• Taking Over
• Alkyda
• Normal Levelz
• Lova
• No Love
• Dodo Mayana

Ichaba songs are included in Boomplay music playlists. Search to stream and download Ichaba songs MP3/ single/ albums on the platform.
New Comments(
6

)