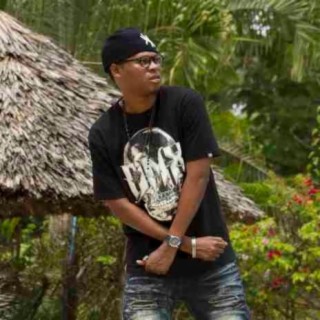 Mh Temba
Current #11.4k

All Time #12.3k

Temba was born 1980 in Dar es Salaam. Many of Mh Temba songs become very popular and trendy online with a great number of streaming and downloads on Boomplay. In 1989 he started Primary Education at Temeke Primary School located in Temeke district and completed in 1995.

Career
In 1994 he started his official career as a dancer and he started to show up, In that time BOLINGO (famous music from Central Africa) and POP music were in chart. The group was called "BWV-Brothers With Voice", the Group members were:-"Amani James Temba",Ngwai Matumla,Dickson (Ngwai's young brother),Frank Kachema.

Two years later, him and his group members began Secondary school, so the group dissolved. In 1998 he formed a new group with three members which was called "SCRIMMAGE". In 2001 he met an artist called David Selestine Nyika a.k.a Daz Baba and they formed a group known by the name "MANDULI MOBB".

In 2002 they released their first song featuring D. Chief of GWM. The song was called "Kupeta kwa zamu" and later made the remix featuring another artist called Solo Thang. Two artists called SUKI and Daz P a.k.a Bwana Mkubwa also joined the group. In the same year Daz Baba moved out and joined another group called "Daz Nundaz" and Suki went to United Kingdom to study Production of Music. The group stayed behind with two artists Temba and Daz P they made a song called "Maskini Jeuri" featuring Juma Nature.

At the end of that year he joined the JKT (National Service Army) and in 2005 he left the army and united with another group of artists called "TMK WANUME FAMILY". His first song as a solo artist was known as "Nakumindi", the second was "Wananichanganya" and the third was "Nampenda Yeye" featuring Dully Sykes.

In 2006 he released his first album called "Maskini Jeuri" with eight songs under different Music Production Studios. In 2007 he released his second album "IPO SIKU" with ten songs also recorded from different music studios. In 2008 he released his third album called "Mtoto wa Kichaga" with ten songs also from different music studios.

Follow Boomplay and keep up to date with the latest Mh Temba songs and information.

Mh Temba Songs
• Amekoma
• Nampenda Yeye
• Nipe Mimi
• Mwaka Wa Shetani
• Kiulaini
• Fungeni Mikanda
• Enzi Zetu
• Sikutegemea
• Maskini Jeuri
• Nakumaindi
• Maneno Yanawafunza
• Mtaalam Wa Dar
• Lava Lava
• Toloka Uje
• Kulikoni
• Nawachanganya
• Ipo Siku
• Mpenzi Nakumandi
• Usiniache Gizani
• Fundi
• Dar Mpaka Moro
• Kanizimia Mwen

Mh Temba songs are included in Boomplay music playlists. Search to stream and download Mh Temba songs MP3/ single/ albums on the platform....more

Country/Region : Tanzania
Songs

(27)

Albums

(27)

Playlists

(1)
1

2

3

4

5

6

7

8

9

10

11

12

13

14

15

16

17

18

19

20

21

22

23

24

25

26

27
Listen to Mh Temba's new songs including "Amekoma ft. Q Chief", "Nampenda Yeye ft. Dully", "Maneno Yanawafunza" and many more. Enjoy Mh Temba's latest songs and explore the Mh Temba's new music albums. If you want to download Mh Temba songs MP3, use the Boomplay App to download the Mh Temba songs for free. Discover Mh Temba's latest songs, popular songs, trending songs all on Boomplay.
Temba was born 1980 in Dar es Salaam. Many of Mh Temba songs become very popular and trendy online with a great number of streaming and downloads on Boomplay. In 1989 he started Primary Education at Temeke Primary School located in Temeke district and completed in 1995.

Career
In 1994 he started his official career as a dancer and he started to show up, In that time BOLINGO (famous music from Central Africa) and POP music were in chart. The group was called "BWV-Brothers With Voice", the Group members were:-"Amani James Temba",Ngwai Matumla,Dickson (Ngwai's young brother),Frank Kachema.

Two years later, him and his group members began Secondary school, so the group dissolved. In 1998 he formed a new group with three members which was called "SCRIMMAGE". In 2001 he met an artist called David Selestine Nyika a.k.a Daz Baba and they formed a group known by the name "MANDULI MOBB".

In 2002 they released their first song featuring D. Chief of GWM. The song was called "Kupeta kwa zamu" and later made the remix featuring another artist called Solo Thang. Two artists called SUKI and Daz P a.k.a Bwana Mkubwa also joined the group. In the same year Daz Baba moved out and joined another group called "Daz Nundaz" and Suki went to United Kingdom to study Production of Music. The group stayed behind with two artists Temba and Daz P they made a song called "Maskini Jeuri" featuring Juma Nature.

At the end of that year he joined the JKT (National Service Army) and in 2005 he left the army and united with another group of artists called "TMK WANUME FAMILY". His first song as a solo artist was known as "Nakumindi", the second was "Wananichanganya" and the third was "Nampenda Yeye" featuring Dully Sykes.

In 2006 he released his first album called "Maskini Jeuri" with eight songs under different Music Production Studios. In 2007 he released his second album "IPO SIKU" with ten songs also recorded from different music studios. In 2008 he released his third album called "Mtoto wa Kichaga" with ten songs also from different music studios.

Follow Boomplay and keep up to date with the latest Mh Temba songs and information.

Mh Temba Songs
• Amekoma
• Nampenda Yeye
• Nipe Mimi
• Mwaka Wa Shetani
• Kiulaini
• Fungeni Mikanda
• Enzi Zetu
• Sikutegemea
• Maskini Jeuri
• Nakumaindi
• Maneno Yanawafunza
• Mtaalam Wa Dar
• Lava Lava
• Toloka Uje
• Kulikoni
• Nawachanganya
• Ipo Siku
• Mpenzi Nakumandi
• Usiniache Gizani
• Fundi
• Dar Mpaka Moro
• Kanizimia Mwen

Mh Temba songs are included in Boomplay music playlists. Search to stream and download Mh Temba songs MP3/ single/ albums on the platform.
New Comments(
1

)
FAQs about Mh Temba
Where is Mh Temba from?
He is from Tanzania.
How to download songs of Mh Temba?
You can download songs of Mh Temba from Boomplay App for free.
Firstly, install Boomplay app on your mobile phone.
Secondly, navigate to the song you would like to download.
Thirdly, Tap on More > Download.