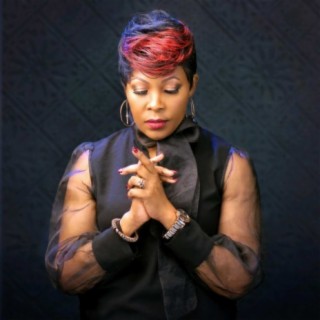 Janet Otieno
Current #8,981

All Time #5,113

Janet Achieng Otieno going by her stage name of Janet Otieno was born on 24th Dec 1977 in Kisumu, Kenya. She is a singer and songwriter of gospel music based in Kenya. Many of Janet's Songs became very popular and trendy on social media in line with a great number of streaming and downloads on Boomplay.

Career
Janet gained interest in music in the year 2010 when she started singing in the church choir. She later released her first song in the year 2013 "Napokea Kwako" which featured Tanzanian gospel singer Christina Shusho who walked her through the industry. The song gained her much attention and fame generating more than 2.4 Million views on YouTube and it became Janet's launching pad in the Gospel industry and in 2014, she was awarded for "Collaboration of the year for the song "Napokea Kwako" by Mwafaka Awards. She later released other songs such as Mtafute, Ni Wewe, Nijaze, Nitangoja, Tulia, Amka Ucheze, More of you, Heshima and Uniongoze.

Achievements
She was the winner of Mwafaka Awardand nominated at Groove Awards for "Collaboration of the year" in 2014 for the song "Napokea Kwako" which featured Christina Shusho from Tanzania. The same year, she was nominated for Female artist of the year, Collaboration of the year and Song/Video of the year by Groove Awards and in 2018 she was nominated as the Best Female Artiste in African Inspirational Music at Afrima Awards.

Follow Boomplay and keep up-to-date with the latest songs of Janet Otieno and information.

Janet Otieno's Latest Songs
• Napokea Kwako Ft Christina Shusho
• Uniongoze
• Heshim
• Ni wewe
• Mtafute
• Tembea Nami
• Nisamehe
• Roho Wako
• Nifunze
• More Of You
• Roho Mtakatifu
• Bisha
• Shuka
• Narudi
• Asante
• Pokea
• Nijaze
• Nitangoja
• Unconditional Love

Janet's Songs are included in Boomplay music playlists. Search, stream, and download Janet's Songs, his latest singles and albums in MP3 only on the Boomplay platform for free....more

Country/Region : Kenya
Songs

(23)

Albums

(23)

Playlists

(32)
1

2

3

4

5

6

7

8

9

10

11

12

13

14

15

16

17

18

19

20

21

22

23
Listen to Janet Otieno's new songs including "Siri", "Unconditional Love", "Napokea Kwako ft.Christina Shusho" and many more. Enjoy Janet Otieno's latest songs and explore the Janet Otieno's new music albums. If you want to download Janet Otieno songs MP3, use the Boomplay App to download the Janet Otieno songs for free. Discover Janet Otieno's latest songs, popular songs, trending songs all on Boomplay.
Janet Achieng Otieno going by her stage name of Janet Otieno was born on 24th Dec 1977 in Kisumu, Kenya. She is a singer and songwriter of gospel music based in Kenya. Many of Janet's Songs became very popular and trendy on social media in line with a great number of streaming and downloads on Boomplay.

Career
Janet gained interest in music in the year 2010 when she started singing in the church choir. She later released her first song in the year 2013 "Napokea Kwako" which featured Tanzanian gospel singer Christina Shusho who walked her through the industry. The song gained her much attention and fame generating more than 2.4 Million views on YouTube and it became Janet's launching pad in the Gospel industry and in 2014, she was awarded for "Collaboration of the year for the song "Napokea Kwako" by Mwafaka Awards. She later released other songs such as Mtafute, Ni Wewe, Nijaze, Nitangoja, Tulia, Amka Ucheze, More of you, Heshima and Uniongoze.

Achievements
She was the winner of Mwafaka Awardand nominated at Groove Awards for "Collaboration of the year" in 2014 for the song "Napokea Kwako" which featured Christina Shusho from Tanzania. The same year, she was nominated for Female artist of the year, Collaboration of the year and Song/Video of the year by Groove Awards and in 2018 she was nominated as the Best Female Artiste in African Inspirational Music at Afrima Awards.

Follow Boomplay and keep up-to-date with the latest songs of Janet Otieno and information.

Janet Otieno's Latest Songs
• Napokea Kwako Ft Christina Shusho
• Uniongoze
• Heshim
• Ni wewe
• Mtafute
• Tembea Nami
• Nisamehe
• Roho Wako
• Nifunze
• More Of You
• Roho Mtakatifu
• Bisha
• Shuka
• Narudi
• Asante
• Pokea
• Nijaze
• Nitangoja
• Unconditional Love

Janet's Songs are included in Boomplay music playlists. Search, stream, and download Janet's Songs, his latest singles and albums in MP3 only on the Boomplay platform for free.