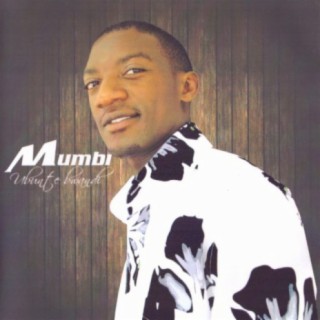 Mumbi
Current #99k+

All Time #31k

Mumbi was born in Nairobi, Kenya on February 2nd 1980. She started singing at an early age, performing in school choirs, plays and musicals as a soloist in St Andrews Turi, Banda Preparatory School, Hillcrest High School and later Rosslyn Academy. She won her first award in music at St. Andrews Turi when she was 7 years old. 9 years later, at the age of 16, Mumbi was inaugurated into the International Poetry Hall of Fame and nominated to the prestigious International Poet of the Year award that is held annually in Washington DC, USA, for her poem entitle we are no longer slaves. In 1998, she moved to Chicago where she double majored in International Business Administration and Organizational Development at Loyola University of Chicago, a Jesuit University. The windy city, known for its legendary blues, jazz and house music, exposed her to some of the great jazz and soul musicians that Chicago has to offer such as Herby Hancock and George Clinton as well as renowned contemporary artists such as R Kelly. Attending jazz concerts, raves, reggae concerts, house clubes and blues lounges, formed the basis of her musical foundation and Mumbi was reignited with the passion to sing and perform the world over.

...more

Country : Kenya
Songs

(1)

Albums

(1)

Playlists

(4)
Listen to Mumbi's new songs including "Senses", and many more. Enjoy Mumbi's latest songs and explore the Mumbi's new music albums. If you want to download Mumbi songs MP3, use the Boomplay App to download the Mumbi songs for free. Discover Mumbi's latest songs, popular songs, trending songs all on Boomplay.
Mumbi was born in Nairobi, Kenya on February 2nd 1980. She started singing at an early age, performing in school choirs, plays and musicals as a soloist in St Andrews Turi, Banda Preparatory School, Hillcrest High School and later Rosslyn Academy. She won her first award in music at St. Andrews Turi when she was 7 years old. 9 years later, at the age of 16, Mumbi was inaugurated into the International Poetry Hall of Fame and nominated to the prestigious International Poet of the Year award that is held annually in Washington DC, USA, for her poem entitle we are no longer slaves. In 1998, she moved to Chicago where she double majored in International Business Administration and Organizational Development at Loyola University of Chicago, a Jesuit University. The windy city, known for its legendary blues, jazz and house music, exposed her to some of the great jazz and soul musicians that Chicago has to offer such as Herby Hancock and George Clinton as well as renowned contemporary artists such as R Kelly. Attending jazz concerts, raves, reggae concerts, house clubes and blues lounges, formed the basis of her musical foundation and Mumbi was reignited with the passion to sing and perform the world over.
New Comments(
0

)

What do you think of this artist?