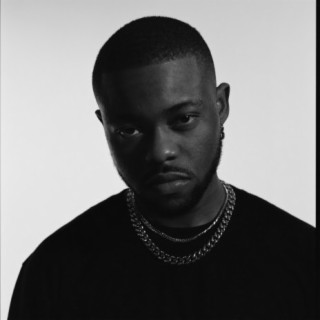 Lojay
Current #672

All Time #1,285

Lojay is a quick rising Nigerian vocalist and lyricist. He came into spotlight in the wake of highlighting Wizkid in his introduction EP 'LV N ATTN'.

Brought into the world in April, 1996, Kelvin Nnamdi Odenigbo otherwise called Lojay is a Nigerian vocalist and lyricist. Many of Lojay songs become very popular and trendy online with great number of streaming and downloads on Boomplay.

CAREER:
Lojay began his profession as an artist at an extremely youthful age. He created interest in music and songwriting.

In 2016, Lojay began his vocation as an expert artist. He delivered Ariel in October 2019.

Having created interests in music at an exceptionally youthful age, Lojay delivered Ariel in October 2019. He included whiz vocalist, Sarz in his hit single Tonongo and Monalisa, as well as worked with different craftsmen like Wizkid.

ACHIEVEMENT:
Nigerian vocalist and 'Monalisa' singer, Lojay has taken the main spot on Shazam's worldwide afrobeats outlines.

Lojay's song, 'Monalisa ft. Sarz' has been causing ripple effects and getting forward movement since it's delivery. The development of the melody has been enormous while Tiktok is likewise an impressive element.

On the Shazam worldwide afrobeats outline, Lojay barely edges top demonstrations Ckay and Wizkid among numerous others on the main 10.

Follow Boomplay and keep up-to-date with latest Lojay songs and information.

SOME OF LOJAY'S SONGS INCLUDE:
• Ariel
• Kele
• Along
• Kuli Kuli
• Over the Bar
• Monalisa ft Sarz

Lojay songs are included in Boomplay music playlists. Search to stream and download Lojay songs MP3/ single/ albums on the platform....more

Country : Nigeria
Listen to Lojay's new songs including "Ariel", "Over The Bar", and many more. Enjoy Lojay's latest songs and explore the Lojay's new music albums. If you want to download Lojay songs MP3, use the Boomplay App to download the Lojay songs for free. Discover Lojay's latest songs, popular songs, trending songs all on Boomplay.
Lojay is a quick rising Nigerian vocalist and lyricist. He came into spotlight in the wake of highlighting Wizkid in his introduction EP 'LV N ATTN'.

Brought into the world in April, 1996, Kelvin Nnamdi Odenigbo otherwise called Lojay is a Nigerian vocalist and lyricist. Many of Lojay songs become very popular and trendy online with great number of streaming and downloads on Boomplay.

CAREER:
Lojay began his profession as an artist at an extremely youthful age. He created interest in music and songwriting.

In 2016, Lojay began his vocation as an expert artist. He delivered Ariel in October 2019.

Having created interests in music at an exceptionally youthful age, Lojay delivered Ariel in October 2019. He included whiz vocalist, Sarz in his hit single Tonongo and Monalisa, as well as worked with different craftsmen like Wizkid.

ACHIEVEMENT:
Nigerian vocalist and 'Monalisa' singer, Lojay has taken the main spot on Shazam's worldwide afrobeats outlines.

Lojay's song, 'Monalisa ft. Sarz' has been causing ripple effects and getting forward movement since it's delivery. The development of the melody has been enormous while Tiktok is likewise an impressive element.

On the Shazam worldwide afrobeats outline, Lojay barely edges top demonstrations Ckay and Wizkid among numerous others on the main 10.

Follow Boomplay and keep up-to-date with latest Lojay songs and information.

SOME OF LOJAY'S SONGS INCLUDE:
• Ariel
• Kele
• Along
• Kuli Kuli
• Over the Bar
• Monalisa ft Sarz

Lojay songs are included in Boomplay music playlists. Search to stream and download Lojay songs MP3/ single/ albums on the platform.
New Comments(
37

)