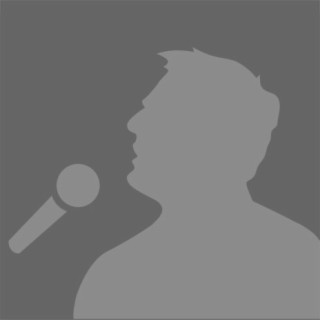 The Shop Window
Current #99k+

All Time #937.4k

The Shop Window are a four-strong IndiePop/Jangly guitar band, fronted by partners in musical crime; Carl Mann and Simon 'Syd' Oxlee. Their journey began over two decades ago when they landed their first record deal in the mid-late 90s in previous project Westpier, label mates with Sleeper on Indolent Records (BMG). Once Westpier folded, Carl ended up depping on guitar for Sleeper. Around the same time, Carl also ended up playing guitar for Kylie Minogue, for TV performances, gigs and a tour of Australia, and even co-wrote a track that ended up on a Kylie B-Side in 2000. Following a long span of time spent at opposite sides of the world, Carl found himself back in the UK with music in mind. With old friends Martin Corder and Phil Elphee, a recording session brought six strong songs to fruition. Carl invited his old friend Syd along to sing some harmonies, at which point they realised they're a bit like strawberries and ice cream - good on their own, but much better together! The Shop Window was born!
Carl and Syd are also enjoying life as radio hosts now on the increasingly popular indie lounge radio station.

The Shop Window have released three well received singles prior to this release, 'Mannequin Lies (April), 'Reflection' (June) and 'Evacuate' (August). These releases have produced a growing fan base of loyal followers and had glowing reviews from bloggers...more

Country/Region : Others
Songs

(0)

Albums

(0)

Playlists

(0)
Listen to The Shop Window's new songs including and many more. Enjoy The Shop Window's latest songs and explore the The Shop Window's new music albums. If you want to download The Shop Window songs MP3, use the Boomplay App to download the The Shop Window songs for free. Discover The Shop Window's latest songs, popular songs, trending songs all on Boomplay.
The Shop Window are a four-strong IndiePop/Jangly guitar band, fronted by partners in musical crime; Carl Mann and Simon 'Syd' Oxlee. Their journey began over two decades ago when they landed their first record deal in the mid-late 90s in previous project Westpier, label mates with Sleeper on Indolent Records (BMG). Once Westpier folded, Carl ended up depping on guitar for Sleeper. Around the same time, Carl also ended up playing guitar for Kylie Minogue, for TV performances, gigs and a tour of Australia, and even co-wrote a track that ended up on a Kylie B-Side in 2000. Following a long span of time spent at opposite sides of the world, Carl found himself back in the UK with music in mind. With old friends Martin Corder and Phil Elphee, a recording session brought six strong songs to fruition. Carl invited his old friend Syd along to sing some harmonies, at which point they realised they're a bit like strawberries and ice cream - good on their own, but much better together! The Shop Window was born!
Carl and Syd are also enjoying life as radio hosts now on the increasingly popular indie lounge radio station.

The Shop Window have released three well received singles prior to this release, 'Mannequin Lies (April), 'Reflection' (June) and 'Evacuate' (August). These releases have produced a growing fan base of loyal followers and had glowing reviews from bloggers
New Comments(
0

)

What do you think of this artist?