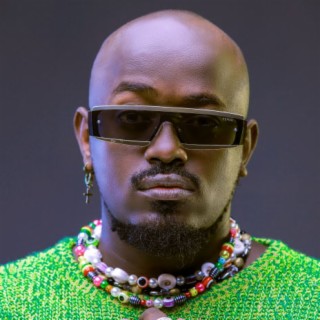 Ykee Benda
Current #22.9k

All Time #2,546

Wycliffe Tugume, known as Ykee Benda also kwon as Kireka Boy, is a versatile Ugandan singer and the CEO at Mpaka Records. Many of Ykee Benda Songs became very popular and trendy on social media in line with a great number of streaming and downloads on Boomplay.

He was born in Naguru estates, Uganda. He established Mpaka Records after leaving Badi Music. Ykee sings several genres like dancehall, soul-pop and others.

Career
In his Senior Six vacation, Ykee Benda begun writing songs because of his burning dream to be a big artiste that appears on a billboard and known everywhere.

Although he has a degree in Chemical Engineering attained from Algeria, Ykee Benda did not go for office work or any other job related to what he studied however, reverted to his dream career of being a musician. His dream was to sing though his father wanted him to do a big office job thus forcing him to continue with the education journey.

In 2017, when he released his "Kireka Boy" Album, Ykee Benda departed from "Badi Music" and focused on his "Mpaka Records" label that he had formed.

In 2020, he landed on a juicy deal when he was chosen as Prudential Insurance Company ambassador. He also served as Uganda Musicians Association (UMA) President from July 2020 - Feb 2021. Internationally in the very year, Ykee Benda was selected to represent Uganda in the Coke Studio Africa where he collaborated with Jah Prayzah from (Zimbabwe) and Mr Bow (Mozambique).

This made him more popular and helped him to build his music carrier and push up to the fullest.

In 2018, he was chosen alongside several African artistes to perform on the Official Coca-Cola FIFA World Cup Anthem with American pop singer Jason Derulo.

Still, in 2018, he won the African newcomer artist of the year With An AFRIMMA Award held in Dallas, United States. In 2020, he was President-elect Uganda Musicians Association (UMA) but later on, he resigned. However, he is still running his record label "Mpaka Records" which signed singers like Dre Cali.

Achievements
He the 2018 AFRIMMA for Best Newcomer and the same year bagged 4 Hi Skool Awards for Marketing Team of the Year, Song of the Year, Album of the Year and Music Video of the Year.

He also won the Zzina Awards for Best Male Artist 2018, Breakthrough Artist 2017 and Best Collaboration of the Year 2017. He also took the 2017 Buzz Teeniez for Male Artist, Breakout Artist and Songwriter.

Follow Boomplay and keep up-to-date with the latest songs of Ykee Benda and information.

Ykee Benda Songs
• Superman
• Byonkola
• Muna Kampala
• Ma Bebe
• Kyenkyebula
• Malaika
• Singa
• Amina
• Whistle
• Turn Up D'vibe
• Blessing
• Ebilooto
• Nope
• Ebintu byo
• Radioman
• Maradona
• Sweet love

Ykee Benda Songs are included in Boomplay music playlists. Search, stream, and download Ykee Benda Songs, her latest singles and albums in MP3 only on the Boomplay platform for free....more

Country/Region : Uganda
Listen to Ykee Benda's new songs including "Kajjambo", and many more. Enjoy Ykee Benda's latest songs and explore the Ykee Benda's new music albums. If you want to download Ykee Benda songs MP3, use the Boomplay App to download the Ykee Benda songs for free. Discover Ykee Benda's latest songs, popular songs, trending songs all on Boomplay.
Wycliffe Tugume, known as Ykee Benda also kwon as Kireka Boy, is a versatile Ugandan singer and the CEO at Mpaka Records. Many of Ykee Benda Songs became very popular and trendy on social media in line with a great number of streaming and downloads on Boomplay.

He was born in Naguru estates, Uganda. He established Mpaka Records after leaving Badi Music. Ykee sings several genres like dancehall, soul-pop and others.

Career
In his Senior Six vacation, Ykee Benda begun writing songs because of his burning dream to be a big artiste that appears on a billboard and known everywhere.

Although he has a degree in Chemical Engineering attained from Algeria, Ykee Benda did not go for office work or any other job related to what he studied however, reverted to his dream career of being a musician. His dream was to sing though his father wanted him to do a big office job thus forcing him to continue with the education journey.

In 2017, when he released his "Kireka Boy" Album, Ykee Benda departed from "Badi Music" and focused on his "Mpaka Records" label that he had formed.

In 2020, he landed on a juicy deal when he was chosen as Prudential Insurance Company ambassador. He also served as Uganda Musicians Association (UMA) President from July 2020 - Feb 2021. Internationally in the very year, Ykee Benda was selected to represent Uganda in the Coke Studio Africa where he collaborated with Jah Prayzah from (Zimbabwe) and Mr Bow (Mozambique).

This made him more popular and helped him to build his music carrier and push up to the fullest.

In 2018, he was chosen alongside several African artistes to perform on the Official Coca-Cola FIFA World Cup Anthem with American pop singer Jason Derulo.

Still, in 2018, he won the African newcomer artist of the year With An AFRIMMA Award held in Dallas, United States. In 2020, he was President-elect Uganda Musicians Association (UMA) but later on, he resigned. However, he is still running his record label "Mpaka Records" which signed singers like Dre Cali.

Achievements
He the 2018 AFRIMMA for Best Newcomer and the same year bagged 4 Hi Skool Awards for Marketing Team of the Year, Song of the Year, Album of the Year and Music Video of the Year.

He also won the Zzina Awards for Best Male Artist 2018, Breakthrough Artist 2017 and Best Collaboration of the Year 2017. He also took the 2017 Buzz Teeniez for Male Artist, Breakout Artist and Songwriter.

Follow Boomplay and keep up-to-date with the latest songs of Ykee Benda and information.

Ykee Benda Songs
• Superman
• Byonkola
• Muna Kampala
• Ma Bebe
• Kyenkyebula
• Malaika
• Singa
• Amina
• Whistle
• Turn Up D'vibe
• Blessing
• Ebilooto
• Nope
• Ebintu byo
• Radioman
• Maradona
• Sweet love

Ykee Benda Songs are included in Boomplay music playlists. Search, stream, and download Ykee Benda Songs, her latest singles and albums in MP3 only on the Boomplay platform for free.
FAQs about Ykee Benda
Where is Ykee Benda from?
He is from Uganda.
How to download songs of Ykee Benda?
You can download songs of Ykee Benda from Boomplay App for free.
Firstly, install Boomplay app on your mobile phone.
Secondly, navigate to the song you would like to download.
Thirdly, Tap on More > Download.