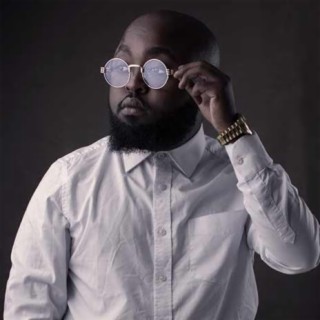 Moji Shortbabaa
Current #4,163

All Time #3,315

James Muhia popularly known as Moji ShortBabaa was born, bred and fed in Nairobi. He is a Kenyan gospel singer, song writer and dancer. Many of Moji's Songs became very popular and trendy on social media in line with a great number of streaming and downloads on Boomplay.

Having hailed from a humble background, Moji deems himself blessed and is driven to shape culture through music and the arts. Moji ShortBabaa is a Kenyan pop and zouk artist.

Career
The star has been able to create gospel music that relates to the youth by using sheng language and catchy phrases that have been trending in the local scene. Moji was part of the revolutionary Kenyan gospel duo; Kelele Takatifu a dream child birthed in high school that entailed Moji and Didiman (Silvanus Otieno).

The duo had taken the Kenyan gospel scene by storm with the introduction of a fresh and unique style, releasing great hits such as Ngori, Ni Msoo, Didimia, Bamba Mbaya, Achana Na Mimi, and "Aina Noma" and albums such as " Ndoto Za Kupaa".

At the tail end of 2016, Moji and Didi agreed that they were now keen on growing individually as artists. Since then, Moji ShortBabaa, has successfully released seven singles. Kuzitoka, Wacha Story, WachaWacheki, Hajawahi Niangusha featuring Guardian Angel and D.K.Kwenye Beat,Shuka Usitumane, and Vimbada featuring Jabidii. Moji has also been a present contributor in the gospel industry through musical and lyrical prowess.

He has been involved in song writing for various success projects such as "Chini Ya Mwamba" and "Nimekubali" both by Masterpiece and a renown hit "Kumbe Kumbe" By Mr Seed and Bahati. Moji has managed to use his gifting to communicate that which only hails from the core of his heart. With fans from all over the globe, he uses his platform to infiltrate the world with hope and message oriented music.

Authentically Moji's Body of work seeks to be a conduit of hope to the hopeless, be relatable to various audiences, be Christ centered, be nonjudgemental, be easy to consume and understand, be entertaining and engaging. Moji's brand appeals to the urban audience targeted at Kenyans, Africans and the world by extension, young and Mature adults.

Achievements
As a solo artiste, he has appeared in Coke Studio, won several awards and performed in more shows than we can remember. And he is not stopping. Moji continues to release hit after hit. Moji has over the years won himself various Groove Awards in different categories every year being one of the most renowned Kenyan gospel artist. Follow Boomplay and keep up-to-date with the latest songs of Moji Shortbabaa and information.

Moji ShortBabaa's Songs
• AMINI
• Cheza Gospel
• Mazuri ft Guardian Angel
• Mitumba
• Unabore
• Wacha Kunicheki
• Wacha Story
• Shuka Usitumane
• Vimbada
• Victory
• Mazuri
• Kuzitoka
• Hajawahi Niangusha

Moji's Songs are included in Boomplay music playlists. Search, stream, and download Moji's Songs, his latest singles and albums in MP3 only on the Boomplay platform for free....more

Country/Region : Kenya
Listen to Moji Shortbabaa's new songs including "Vimbada With Jabidii", "Mazuri ft. Guardian Angel)", "AMINI" and many more. Enjoy Moji Shortbabaa's latest songs and explore the Moji Shortbabaa's new music albums. If you want to download Moji Shortbabaa songs MP3, use the Boomplay App to download the Moji Shortbabaa songs for free. Discover Moji Shortbabaa's latest songs, popular songs, trending songs all on Boomplay.
Moji Shortbabaa Biography
James Muhia popularly known as Moji ShortBabaa was born, bred and fed in Nairobi. He is a Kenyan gospel singer, song writer and dancer. Many of Moji's Songs became very popular and trendy on social media in line with a great number of streaming and downloads on Boomplay.

Having hailed from a humble background, Moji deems himself blessed and is driven to shape culture through music and the arts. Moji ShortBabaa is a Kenyan pop and zouk artist.

Career
The star has been able to create gospel music that relates to the youth by using sheng language and catchy phrases that have been trending in the local scene. Moji was part of the revolutionary Kenyan gospel duo; Kelele Takatifu a dream child birthed in high school that entailed Moji and Didiman (Silvanus Otieno).

The duo had taken the Kenyan gospel scene by storm with the introduction of a fresh and unique style, releasing great hits such as Ngori, Ni Msoo, Didimia, Bamba Mbaya, Achana Na Mimi, and "Aina Noma" and albums such as " Ndoto Za Kupaa".

At the tail end of 2016, Moji and Didi agreed that they were now keen on growing individually as artists. Since then, Moji ShortBabaa, has successfully released seven singles. Kuzitoka, Wacha Story, WachaWacheki, Hajawahi Niangusha featuring Guardian Angel and D.K.Kwenye Beat,Shuka Usitumane, and Vimbada featuring Jabidii. Moji has also been a present contributor in the gospel industry through musical and lyrical prowess.

He has been involved in song writing for various success projects such as "Chini Ya Mwamba" and "Nimekubali" both by Masterpiece and a renown hit "Kumbe Kumbe" By Mr Seed and Bahati. Moji has managed to use his gifting to communicate that which only hails from the core of his heart. With fans from all over the globe, he uses his platform to infiltrate the world with hope and message oriented music.

Authentically Moji's Body of work seeks to be a conduit of hope to the hopeless, be relatable to various audiences, be Christ centered, be nonjudgemental, be easy to consume and understand, be entertaining and engaging. Moji's brand appeals to the urban audience targeted at Kenyans, Africans and the world by extension, young and Mature adults.

Achievements
As a solo artiste, he has appeared in Coke Studio, won several awards and performed in more shows than we can remember. And he is not stopping. Moji continues to release hit after hit. Moji has over the years won himself various Groove Awards in different categories every year being one of the most renowned Kenyan gospel artist. Follow Boomplay and keep up-to-date with the latest songs of Moji Shortbabaa and information.

Moji ShortBabaa's Songs
• AMINI
• Cheza Gospel
• Mazuri ft Guardian Angel
• Mitumba
• Unabore
• Wacha Kunicheki
• Wacha Story
• Shuka Usitumane
• Vimbada
• Victory
• Mazuri
• Kuzitoka
• Hajawahi Niangusha

Moji's Songs are included in Boomplay music playlists. Search, stream, and download Moji's Songs, his latest singles and albums in MP3 only on the Boomplay platform for free.
FAQs about Moji Shortbabaa
Where is Moji Shortbabaa from?
He is from Kenya.
What are the latest songs of Moji Shortbabaa?
The latest songs of Moji Shortbabaa are Werokamu, Krismasi and Hajawahi Niangusha ft. Dk Kwenye Beat & Guardian Angel.
What are the best songs of Moji Shortbabaa?
The best songs of Moji Shortbabaa are Vimbada With Jabidii, Mazuri ft. Guardian Angel) and AMINI.
What are the best albums of Moji Shortbabaa?
The best albums of Moji Shortbabaa are Yesu Mtaani, Vimbada With Jabidii and Cheza Gospel.
How to download songs of Moji Shortbabaa?
You can download songs of Moji Shortbabaa from Boomplay App for free.
Firstly, install Boomplay app on your mobile phone.
Secondly, navigate to the song you would like to download.
Thirdly, Tap on More > Download.