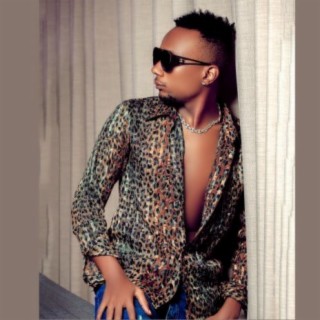 Billnass
Current #657

All Time #667

William Nichoaus Lyimo popularly known by his stage name Bill Nass, is a Tanzanian rapper. Many of Billnass songs become very popular and trendy online with great number of streaming and downloads on Boomplay now.

BillNass was born on 11 April 1993 at Bombo hospital in Tanga Tanzania. He got inspired to do music by Albert Mangwair, Langa, Dully Sykes, Chidi Beenz, Jay Z and Ja Rule. Bill Nass didn't like to live close to his parents, so he decided to leave his home.

Career
Bill Nass rose to fame after the release of his debut single"Raha" featuring Naaziz. MTV base named him as one of the "Best 50 Artists to watch for in 2017. Later in 2017, Nass made his debut on coke studio Africa as a Big Break Artist.

Follow Boomplay and keep up to date with latest Billnass songs and information.

Billnass Songs:
• Tatizo
• Bugana
• Deka
• Kwa leo
• Labda nizikwe
• Tagi ubavu
• Sina jambo
• Mazoea
• Chafu pozi
• Ligi ndogo

Billnass songs are included in Boomplay music playlists. Search to stream and download Billnass songs MP3/ single/ albums on the Boomplay....more

Country/Region : Tanzania
Listen to Billnass's new songs including "Puuh ft. Jay Melody", "Bye ft. Nandy", "Maokoto ft. Marioo" and many more. Enjoy Billnass's latest songs and explore the Billnass's new music albums. If you want to download Billnass songs MP3, use the Boomplay App to download the Billnass songs for free. Discover Billnass's latest songs, popular songs, trending songs all on Boomplay.
William Nichoaus Lyimo popularly known by his stage name Bill Nass, is a Tanzanian rapper. Many of Billnass songs become very popular and trendy online with great number of streaming and downloads on Boomplay now.

BillNass was born on 11 April 1993 at Bombo hospital in Tanga Tanzania. He got inspired to do music by Albert Mangwair, Langa, Dully Sykes, Chidi Beenz, Jay Z and Ja Rule. Bill Nass didn't like to live close to his parents, so he decided to leave his home.

Career
Bill Nass rose to fame after the release of his debut single"Raha" featuring Naaziz. MTV base named him as one of the "Best 50 Artists to watch for in 2017. Later in 2017, Nass made his debut on coke studio Africa as a Big Break Artist.

Follow Boomplay and keep up to date with latest Billnass songs and information.

Billnass Songs:
• Tatizo
• Bugana
• Deka
• Kwa leo
• Labda nizikwe
• Tagi ubavu
• Sina jambo
• Mazoea
• Chafu pozi
• Ligi ndogo

Billnass songs are included in Boomplay music playlists. Search to stream and download Billnass songs MP3/ single/ albums on the Boomplay.
FAQs about Billnass
Where is Billnass from?
He is from Tanzania.
How to download songs of Billnass?
You can download songs of Billnass from Boomplay App for free.
Firstly, install Boomplay app on your mobile phone.
Secondly, navigate to the song you would like to download.
Thirdly, Tap on More > Download.