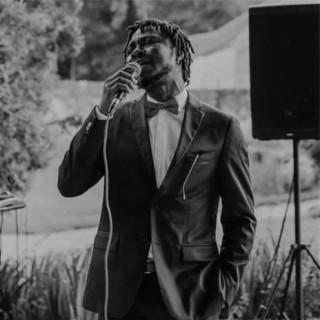 Niyi Kosi'Beru
Current #18.1k

All Time #8,714

D'origine béninoise, Niyi Kosiberu est né à Porto-Novo, il grandit à Cotonou et vit désormais à Paris. Jeune chanteur autodidacte de la scène artistique musicale béninoise, il tire ses influences musicales de son histoire familiale. Son grand-père paternel est chanteur de musique traditionnelle dans la région de Banté (département des Collines), il lui transmet sa passion et son aisance musicale. Il grandit ensuite en écoutant un répertoire de musiques africaines dans le salon de son père. Ces sonorités africaines du continent, comme les musiques bantoues, la rumba congolaise (Tabouley Rochereau, Nyboma, Pépé Kallé, Mbila Bel, Faya Tess), les musiques du Nigéria telles que le Fuji, l'Apala, la Juju music (Dr. Sikiru Barister, Kollington, Ayinla Omowura, Queen Salawa Abeni, Sir Sina Peters, Fela Anikulapo Kuti), mais aussi de la variété béninoise comme l'orchestre Poly rythmo, Angélique Kidjo ou encore Sagbohan Danialou constituent son réservoir d'inspiration.

...more

Country : Benin
Songs

(15)

Albums

(1)

Playlists

(0)
1

2

3

4

5

6

7

8

9

10

11

12

13

14

15
Listen to Niyi Kosi'Beru's new songs including "Oba feat. Kemataan & Wp BabaJèJè", "Maronu", "Idunu" and many more. Enjoy Niyi Kosi'Beru's latest songs and explore the Niyi Kosi'Beru's new music albums. If you want to download Niyi Kosi'Beru songs MP3, use the Boomplay App to download the Niyi Kosi'Beru songs for free. Discover Niyi Kosi'Beru's latest songs, popular songs, trending songs all on Boomplay.
D'origine béninoise, Niyi Kosiberu est né à Porto-Novo, il grandit à Cotonou et vit désormais à Paris. Jeune chanteur autodidacte de la scène artistique musicale béninoise, il tire ses influences musicales de son histoire familiale. Son grand-père paternel est chanteur de musique traditionnelle dans la région de Banté (département des Collines), il lui transmet sa passion et son aisance musicale. Il grandit ensuite en écoutant un répertoire de musiques africaines dans le salon de son père. Ces sonorités africaines du continent, comme les musiques bantoues, la rumba congolaise (Tabouley Rochereau, Nyboma, Pépé Kallé, Mbila Bel, Faya Tess), les musiques du Nigéria telles que le Fuji, l'Apala, la Juju music (Dr. Sikiru Barister, Kollington, Ayinla Omowura, Queen Salawa Abeni, Sir Sina Peters, Fela Anikulapo Kuti), mais aussi de la variété béninoise comme l'orchestre Poly rythmo, Angélique Kidjo ou encore Sagbohan Danialou constituent son réservoir d'inspiration.
New Comments(
0

)

What do you think of this artist?