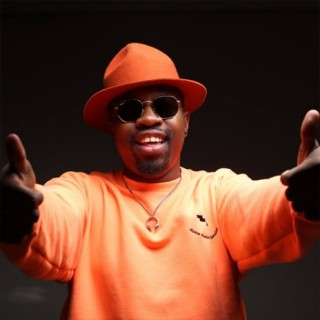 Mr JazziQ
Current #448

All Time #479

Tumelo Manyoni (born 3 March 1995) known professionally as Mr JazziQ, is a South African Amapiano DJ and record producer. He is best known for being a former member of the amapiano DJ duo, JazziDisciples. Mr JazziQ was born and raised in Alexandra by his grandmother whilst his parents stayed in the north of Johannesburg. He attended Highlands North Boys' High School.

Many Mr JazziQ songs become very popular and trendy online with a great number of streaming and downloads on Boomplay.

Career
He started his DJ career at the early age of fourteen and producing at the age of sixteen. He started producing different music genres before he partnered with Josiah, who was also producing amapiano before their collaboration.

In March 2020, he released his first solo debut album 0303. The album featured singles such as "Askies", "Blue Skies" and "Hello Mo'Girl". His single "Askies" which featured singer Moonchild Sanelly and Fake Love was certified gold by RiSA. In August 2020, he released his first EP For The Babies which featured singers Kamo Mphela, Lady Du and Londie London. In October 2020, he released the album Maba Jabul' Abantu, which was a collaboration with Busta 929 and featured artists like Reece Madlisa, Zuma, Mpura, Riky Rick and 9umber. In November 2020, he was featured on Busiswa's album My Side of The Story on the single "Makazi". In December 2020, he released the single "Umsebenzi Wethu".

On January 5, 2021, he released the single "Amaneighbour" which featured Killer Kau, Reece Madlisa, Zuma and ThackzinDJ. The single peaked #7 on Good Hope FM's Top 10 House Chart. He then released the single "Woza" which featured Lady Du, Boohle & Kabza De Small, and was also featured on Felo Le Tee's single "Nje Nje" alongside Reece Madlisa, Zuma, Mpura and Kabza De Small. On 23 April 2021, he released his album Party With The English.

Achievements
On September 4, 2021, he performed live at the AmaFest Tour in the UK alongside local musicians Focalistic, Cassper Nyovest, DBN Gogo and Kamo Mphela.

He has also performed on the channel O music television show, Lockdown House Party and in the finale of Idols South Africa Season 16.

Follow Boomplay and keep up-to-date with the latest Mr JazziQ songs and information.

Mr JazziQ Songs and Albums
• Amaneighbour
• Woza
• Party with the English (Album)
• 0303 (Album)
• Pandemic
• Maba Jabul' Abantu (Album)


Mr JazziQ songs are included in Boomplay music playlists. Search to stream and download Mr JazziQ songs MP3/ single/ albums on the platform....more

Country : South Africa
Songs

(0)

Albums

(0)

Playlists

(6)

Similar Artists

(10)
Listen to Mr JazziQ's new songs including and many more. Enjoy Mr JazziQ's latest songs and explore the Mr JazziQ's new music albums. If you want to download Mr JazziQ songs MP3, use the Boomplay App to download the Mr JazziQ songs for free. Discover Mr JazziQ's latest songs, popular songs, trending songs all on Boomplay.
Tumelo Manyoni (born 3 March 1995) known professionally as Mr JazziQ, is a South African Amapiano DJ and record producer. He is best known for being a former member of the amapiano DJ duo, JazziDisciples. Mr JazziQ was born and raised in Alexandra by his grandmother whilst his parents stayed in the north of Johannesburg. He attended Highlands North Boys' High School.

Many Mr JazziQ songs become very popular and trendy online with a great number of streaming and downloads on Boomplay.

Career
He started his DJ career at the early age of fourteen and producing at the age of sixteen. He started producing different music genres before he partnered with Josiah, who was also producing amapiano before their collaboration.

In March 2020, he released his first solo debut album 0303. The album featured singles such as "Askies", "Blue Skies" and "Hello Mo'Girl". His single "Askies" which featured singer Moonchild Sanelly and Fake Love was certified gold by RiSA. In August 2020, he released his first EP For The Babies which featured singers Kamo Mphela, Lady Du and Londie London. In October 2020, he released the album Maba Jabul' Abantu, which was a collaboration with Busta 929 and featured artists like Reece Madlisa, Zuma, Mpura, Riky Rick and 9umber. In November 2020, he was featured on Busiswa's album My Side of The Story on the single "Makazi". In December 2020, he released the single "Umsebenzi Wethu".

On January 5, 2021, he released the single "Amaneighbour" which featured Killer Kau, Reece Madlisa, Zuma and ThackzinDJ. The single peaked #7 on Good Hope FM's Top 10 House Chart. He then released the single "Woza" which featured Lady Du, Boohle & Kabza De Small, and was also featured on Felo Le Tee's single "Nje Nje" alongside Reece Madlisa, Zuma, Mpura and Kabza De Small. On 23 April 2021, he released his album Party With The English.

Achievements
On September 4, 2021, he performed live at the AmaFest Tour in the UK alongside local musicians Focalistic, Cassper Nyovest, DBN Gogo and Kamo Mphela.

He has also performed on the channel O music television show, Lockdown House Party and in the finale of Idols South Africa Season 16.

Follow Boomplay and keep up-to-date with the latest Mr JazziQ songs and information.

Mr JazziQ Songs and Albums
• Amaneighbour
• Woza
• Party with the English (Album)
• 0303 (Album)
• Pandemic
• Maba Jabul' Abantu (Album)


Mr JazziQ songs are included in Boomplay music playlists. Search to stream and download Mr JazziQ songs MP3/ single/ albums on the platform.
New Comments(
14

)