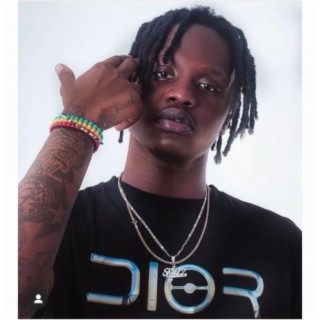 Skillz 8figure
Current #722

All Time #1,243

Habib Tamu widely known as Skillz8figure is a budding Alternative Trap-Afrobeat & Hip-Hop artist of Ghanaian and Sierra Leonean descent.

He was born in Sierra Leone, and later moved to do high school in the US [specifically Maryland]. When he returned to the continent, his new home was Ghana. Accra is also the place where he began to take his music seriously, so it makes total sense that people know him from there. Right now, He's back in Sierra Leone for a bit since he always return around the month of Ramadan.

Many Skillz8figure songs become very popular and trendy online with a great number of streaming and downloads on Boomplay.

Career
Skillz 8Figure has been around for a while now but recently burst onto the scene with his sophomore project and debut album, After Dark. The Accra-based artist by way of Sierra Leone lends his coastal melodies to notable collaborations on his latest offering and has big plans to take on the expansion of his music.

After Dark sees Skillz collaborate with fellow emerging artists, most notably Oxlade on "Makes Sense", PsychoYP on "Like Dat" and Enam on "Self Love". He explains that he draws his greatest inspiration from collaboration. He further notes that he was very intentional about having some female energy on this project, and that's where the features from both Enam and Mellissa were so critical.
Follow Boomplay and keep up-to-date with the latest Skillz8figure songs and information.

Songs and Albums
• Gangsta Luv (Album)
• After Dark (Album)
• 4Life ft. Twitch 4EVA
• Fall
• Whateva
• Yawa
• Sempe
• Self Love
• Don't Dull

Skillz8figure songs are included in Boomplay music playlists. Search to stream and download Skillz8figure songs MP3/ single/ albums on the platform....more

Country : Sierra Leone
Listen to Skillz 8figure's new songs including "Moves ft. Sherro", "Stop ft. Sherro", "Man Dem ft. Kao Denero" and many more. Enjoy Skillz 8figure's latest songs and explore the Skillz 8figure's new music albums. If you want to download Skillz 8figure songs MP3, use the Boomplay App to download the Skillz 8figure songs for free. Discover Skillz 8figure's latest songs, popular songs, trending songs all on Boomplay.
Habib Tamu widely known as Skillz8figure is a budding Alternative Trap-Afrobeat & Hip-Hop artist of Ghanaian and Sierra Leonean descent.

He was born in Sierra Leone, and later moved to do high school in the US [specifically Maryland]. When he returned to the continent, his new home was Ghana. Accra is also the place where he began to take his music seriously, so it makes total sense that people know him from there. Right now, He's back in Sierra Leone for a bit since he always return around the month of Ramadan.

Many Skillz8figure songs become very popular and trendy online with a great number of streaming and downloads on Boomplay.

Career
Skillz 8Figure has been around for a while now but recently burst onto the scene with his sophomore project and debut album, After Dark. The Accra-based artist by way of Sierra Leone lends his coastal melodies to notable collaborations on his latest offering and has big plans to take on the expansion of his music.

After Dark sees Skillz collaborate with fellow emerging artists, most notably Oxlade on "Makes Sense", PsychoYP on "Like Dat" and Enam on "Self Love". He explains that he draws his greatest inspiration from collaboration. He further notes that he was very intentional about having some female energy on this project, and that's where the features from both Enam and Mellissa were so critical.
Follow Boomplay and keep up-to-date with the latest Skillz8figure songs and information.

Songs and Albums
• Gangsta Luv (Album)
• After Dark (Album)
• 4Life ft. Twitch 4EVA
• Fall
• Whateva
• Yawa
• Sempe
• Self Love
• Don't Dull

Skillz8figure songs are included in Boomplay music playlists. Search to stream and download Skillz8figure songs MP3/ single/ albums on the platform.