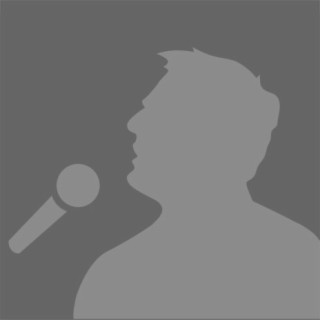 Saint Evo
Current #99k+

All Time #30.2k

Saint Evo is an Artist and a DJ/Producer hailing from the savannah plains of Kajiado County, home of the famed Maasai people, in the Republic of Kenya. Being the energetic choleric-sanguine DJ/Producer that he is, Saint Evo is celebrated as one of the pioneer producers of the Afro House sound in East Africa. On his debut year on Traxsource, Saint Evo was ranked number 41 on the Afro House Top 100 Artists for the year 2018 and this was followed up with a ranking of number 21 on the Afro House Top 100 Artists for the year 2019. In 2020, Saint Evo was ranked number 8 on the Traxsource Afro House Top 100 Artists, confirming him as the leading Afro House Producer in the East African region.

Saint Evo has always opined that musical freedom is a priceless commodity that demands constant vigilance at the altar of creativity in order to guarantee its longevity. In this vein, Saint Evo has endeavored to capture and acoustically materialize sounds from the Equatorial region of Africa, fusing them with vocals from unique artists from across the globe.

Consequently, the past few years have witnessed his musical productions making a mark on the international Afro House music scene, releasing musical gems with reputable record labels from Africa, Europe & North America.

As a DJ, his sets are characterized by an array of African drums infused with smithereens of fecund slivers of synths and basslines of electronic music....more

Country/Region : Kenya
Songs

(37)

Albums

(16)

Playlists

(7)
1

2

3

4

5

6

7

8

9

10

11

12

13

14

15

16

17

18

19

20

21

22

23

24

25

26

27

28

29

30

31

32

33

34

35

36

37
Listen to Saint Evo's new songs including "Adumu (Original Mix) ft. Thab De Soul", "Svara (Original Mix) ft. OS Fusion", "Sargam (Original Mix) ft. Warren Deep" and many more. Enjoy Saint Evo's latest songs and explore the Saint Evo's new music albums. If you want to download Saint Evo songs MP3, use the Boomplay App to download the Saint Evo songs for free. Discover Saint Evo's latest songs, popular songs, trending songs all on Boomplay.
Saint Evo is an Artist and a DJ/Producer hailing from the savannah plains of Kajiado County, home of the famed Maasai people, in the Republic of Kenya. Being the energetic choleric-sanguine DJ/Producer that he is, Saint Evo is celebrated as one of the pioneer producers of the Afro House sound in East Africa. On his debut year on Traxsource, Saint Evo was ranked number 41 on the Afro House Top 100 Artists for the year 2018 and this was followed up with a ranking of number 21 on the Afro House Top 100 Artists for the year 2019. In 2020, Saint Evo was ranked number 8 on the Traxsource Afro House Top 100 Artists, confirming him as the leading Afro House Producer in the East African region.

Saint Evo has always opined that musical freedom is a priceless commodity that demands constant vigilance at the altar of creativity in order to guarantee its longevity. In this vein, Saint Evo has endeavored to capture and acoustically materialize sounds from the Equatorial region of Africa, fusing them with vocals from unique artists from across the globe.

Consequently, the past few years have witnessed his musical productions making a mark on the international Afro House music scene, releasing musical gems with reputable record labels from Africa, Europe & North America.

As a DJ, his sets are characterized by an array of African drums infused with smithereens of fecund slivers of synths and basslines of electronic music.
New Comments(
0

)

What do you think of this artist?