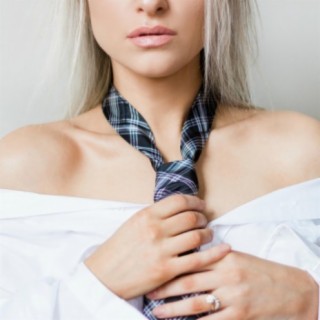 April Kry
Current #32.3k

All Time #20k

"Tiny girl, big voice" is the label April Kry has taken on from a young age. At just five years old, Kry started her musical journey singing in church, alongside her father and sister. Her soulful voice has caught the attention of music industry greats such as, Jermaine Jackson of the Jackson 5, Phil Ramone, and Enya who she later sang backup for on Live! With Regis & Kelly. Following her move to Nashville after high school to pursue music full-time, April found her passion for songwriting started to grow as she began writing with Stephanie Bentley ("Breathe" Faith Hill, "Concrete Angel" Martina McBride), Blair Daly ("Clock Don't Stop" Carrie Underwood, "You Should Be Loved" Hunter Hayes) and many others as her circle continued to expand. Her first single "Fireflies" broke Top 30 on the Highway and was trending at #1 on Radio Disney. "I love being a positive role model for young girls" says Kry. And her latest single, "If Girls Ruled The World" speaks to just that - with themes of self acceptance and empowerment. Her sound is a soulful mix of country, blues and pop with lyrics deep enough to dive into. This little lady isn't like anything you've heard before.

...more

Country/Region : United States
Songs

(0)

Albums

(0)

Playlists

(0)
Listen to April Kry's new songs including and many more. Enjoy April Kry's latest songs and explore the April Kry's new music albums. If you want to download April Kry songs MP3, use the Boomplay App to download the April Kry songs for free. Discover April Kry's latest songs, popular songs, trending songs all on Boomplay.
"Tiny girl, big voice" is the label April Kry has taken on from a young age. At just five years old, Kry started her musical journey singing in church, alongside her father and sister. Her soulful voice has caught the attention of music industry greats such as, Jermaine Jackson of the Jackson 5, Phil Ramone, and Enya who she later sang backup for on Live! With Regis & Kelly. Following her move to Nashville after high school to pursue music full-time, April found her passion for songwriting started to grow as she began writing with Stephanie Bentley ("Breathe" Faith Hill, "Concrete Angel" Martina McBride), Blair Daly ("Clock Don't Stop" Carrie Underwood, "You Should Be Loved" Hunter Hayes) and many others as her circle continued to expand. Her first single "Fireflies" broke Top 30 on the Highway and was trending at #1 on Radio Disney. "I love being a positive role model for young girls" says Kry. And her latest single, "If Girls Ruled The World" speaks to just that - with themes of self acceptance and empowerment. Her sound is a soulful mix of country, blues and pop with lyrics deep enough to dive into. This little lady isn't like anything you've heard before.
New Comments(
0

)

What do you think of this artist?