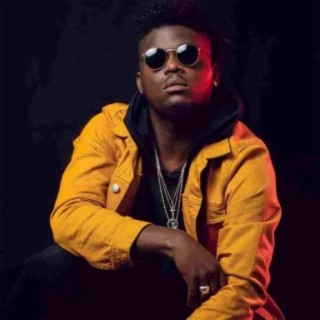 RodiKX
Current #0

All Time #80.6k

RodiKX de son vrai nom Pambot Joriane est un artiste africain d'origine gabonaise née le 11 avril 1992 à Libreville. Il se lance dans le rap en 2008 avec le groupe BMC.En 2012 il décide de faire carrière solo aux côtés de R.O.C.K artiste gabonais du label STREET RAP MUSIC,.En 2014 il décide de sortir son second maxi intitulé « HUNTER OF DREAM » d'où est extrait le titre LADIES AND GENTLEMEN qui sera son premier clip diffusé sur les Chaînes gabonaises.
Après ces quelques années d'expérience, c'est le titre NGONGONGO qui donnera à RodiKX une vraie renommée nationale, voire internationale. Ce titre lui a valu d'être invité à participer à la 13éme édition du Festival GABAO
Dans la foulée RodiKX intègre son nouveau label OZIK et sera automatiquement invité à s'exprimer sur le Remix de C'est ça le Truc du rappeur béninois BLAAZ.
RodiKX est désormais installé à Dakar où il intègre un programme de perfectionnement musical histoire de répondre toujours positivement aux attentes de sa fanbase....more

Country/Region : Gabon
Songs

(0)

Albums

(0)

Playlists

(0)
Listen to RodiKX's new songs including and many more. Enjoy RodiKX's latest songs and explore the RodiKX's new music albums. If you want to download RodiKX songs MP3, use the Boomplay App to download the RodiKX songs for free. Discover RodiKX's latest songs, popular songs, trending songs all on Boomplay.
RodiKX de son vrai nom Pambot Joriane est un artiste africain d'origine gabonaise née le 11 avril 1992 à Libreville. Il se lance dans le rap en 2008 avec le groupe BMC.En 2012 il décide de faire carrière solo aux côtés de R.O.C.K artiste gabonais du label STREET RAP MUSIC,.En 2014 il décide de sortir son second maxi intitulé « HUNTER OF DREAM » d'où est extrait le titre LADIES AND GENTLEMEN qui sera son premier clip diffusé sur les Chaînes gabonaises.
Après ces quelques années d'expérience, c'est le titre NGONGONGO qui donnera à RodiKX une vraie renommée nationale, voire internationale. Ce titre lui a valu d'être invité à participer à la 13éme édition du Festival GABAO
Dans la foulée RodiKX intègre son nouveau label OZIK et sera automatiquement invité à s'exprimer sur le Remix de C'est ça le Truc du rappeur béninois BLAAZ.
RodiKX est désormais installé à Dakar où il intègre un programme de perfectionnement musical histoire de répondre toujours positivement aux attentes de sa fanbase.
New Comments(
0

)

What do you think of this artist?
FAQs about RodiKX
Where is RodiKX from?
He is from Gabon.
What are the best songs of RodiKX?
The best song of RodiKX is Amusement à coté (Re-edited).
What are the best albums of RodiKX?
The best album of RodiKX is Amusement à coté (Re-edited).