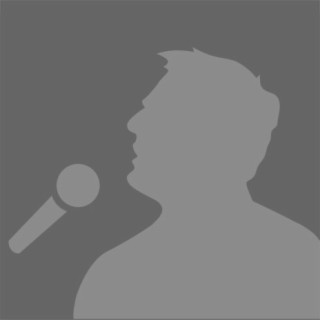 Davis D
Current #2,486

All Time #4,973

Davis D is a Rwandan singer who enjoys a huge fan base. He's also an accomplished musician, songwriter and producer. David Icyishaka, as he's more commonly known, has been in the music scene for a few years now, but has only recently begun to make his mark.

Davis D songs, like Itara, become very popular and trendy online with a great number of streaming and downloads on Boomplay.

Career
The singer got his big break in 2017 when he was made to compete on Primus Guma Guma Superstar season 7.

Although Davis D was born a natural-born singer, he had to overcome his parents' initial objections to pursue a professional music career. Davis was inspired by his parents, both of whom were singers in the church choir.

His mother told him and his siblings that they should practice singing at home so they would be better prepared for their Sunday school choir. "She even founded a choir at home so she can assist us during rehearsals to perform better during Sunday school," he said.

This created an interest in the young singer and inspired him to go to the studio when he was a 17 year-old senior two student, although his parents did not allow him to pursue music so he could focus on his studies.

Despite being the new face on the scene, Davis D's genre-defying music attracted fans, with many complimenting his sound. Davis D is releasing music at a slower pace than most musicians in order to ensure that the quality of his work is high.

Davis D's songs are always upbeat and positive, and they never fail to capture the attention of an audience—whether it be with their powerful lyrics or catchy tunes.

Follow Boomplay and keep up-to-date with the latest Davis D songs and information.

Davis D songs are included in Boomplay music playlists. Search to stream and download Davis D songs MP3/ single/ albums on the platform....more

Country : Rwanda
Songs

(0)

Albums

(0)

Playlists

(0)

Similar Artists

(10)
Listen to Davis D's new songs including and many more. Enjoy Davis D's latest songs and explore the Davis D's new music albums. If you want to download Davis D songs MP3, use the Boomplay App to download the Davis D songs for free. Discover Davis D's latest songs, popular songs, trending songs all on Boomplay.
Davis D is a Rwandan singer who enjoys a huge fan base. He's also an accomplished musician, songwriter and producer. David Icyishaka, as he's more commonly known, has been in the music scene for a few years now, but has only recently begun to make his mark.

Davis D songs, like Itara, become very popular and trendy online with a great number of streaming and downloads on Boomplay.

Career
The singer got his big break in 2017 when he was made to compete on Primus Guma Guma Superstar season 7.

Although Davis D was born a natural-born singer, he had to overcome his parents' initial objections to pursue a professional music career. Davis was inspired by his parents, both of whom were singers in the church choir.

His mother told him and his siblings that they should practice singing at home so they would be better prepared for their Sunday school choir. "She even founded a choir at home so she can assist us during rehearsals to perform better during Sunday school," he said.

This created an interest in the young singer and inspired him to go to the studio when he was a 17 year-old senior two student, although his parents did not allow him to pursue music so he could focus on his studies.

Despite being the new face on the scene, Davis D's genre-defying music attracted fans, with many complimenting his sound. Davis D is releasing music at a slower pace than most musicians in order to ensure that the quality of his work is high.

Davis D's songs are always upbeat and positive, and they never fail to capture the attention of an audience—whether it be with their powerful lyrics or catchy tunes.

Follow Boomplay and keep up-to-date with the latest Davis D songs and information.

Davis D songs are included in Boomplay music playlists. Search to stream and download Davis D songs MP3/ single/ albums on the platform.