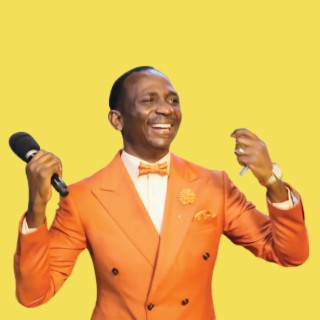 Dr Paul Enenche
Current #1,911

All Time #2,051

Pastor Paul Enenche was born on the 12th of June 1968. He was born into a royal family from Orokam, Benue State, Nigeria. Dr Paul Enenche was raised by his mother Titi Enewa Enenche.

Career:
Paul Enenche has his name few singles and an album, Heart's Desire, which he released under Intimacy Music.

Dr Paul Enenche Songs:
• Tongues of Fire
• Owner of My Life
• Nara Ekele
• Keep holding on
• Father in Heaven
• I love you Lord
• Lord I'm in need of your hands
• My eyes are upon you
• I'm Alive oh Lord
• He Arose
• You can make me what you want
• My life builder
• My life is hid in christ
• My life belongs to you
.
Net worth:
Pastor (Dr.) Paul Eneche is believed to have a net worth of about $25M. He is unarguable and undeniable one of the richest pastors in Nigeria.

His ministry is building a new multi-billion Naira auditorium (The Lord's Garden) which can conveniently occupy between 75,000 to 100,000 worshipers.

The roof alone gulped about 5 million dollars and its going to be the largest covered roof in Africa.

Follow Boomplay and keep up-to-date with latest Dr Paul Enenche songs MP3 and information....more

Country/Region : Nigeria
Songs

(32)

Albums

(8)

Playlists

(3)
1

2

3

4

5

6

7

8

9

10

11

12

13

14

15

16

17

18

19

20

21

22

23

24

25

26

27

28

29

30

31

32
Listen to Dr Paul Enenche's new songs including "Nara Ekele (Accept My Praise) ft. Osinachi Nwanchuku", "Almighty God", "Close To You ft. The Glory Dome Choir" and many more. Enjoy Dr Paul Enenche's latest songs and explore the Dr Paul Enenche's new music albums. If you want to download Dr Paul Enenche songs MP3, use the Boomplay App to download the Dr Paul Enenche songs for free. Discover Dr Paul Enenche's latest songs, popular songs, trending songs all on Boomplay.
Pastor Paul Enenche was born on the 12th of June 1968. He was born into a royal family from Orokam, Benue State, Nigeria. Dr Paul Enenche was raised by his mother Titi Enewa Enenche.

Career:
Paul Enenche has his name few singles and an album, Heart's Desire, which he released under Intimacy Music.

Dr Paul Enenche Songs:
• Tongues of Fire
• Owner of My Life
• Nara Ekele
• Keep holding on
• Father in Heaven
• I love you Lord
• Lord I'm in need of your hands
• My eyes are upon you
• I'm Alive oh Lord
• He Arose
• You can make me what you want
• My life builder
• My life is hid in christ
• My life belongs to you
.
Net worth:
Pastor (Dr.) Paul Eneche is believed to have a net worth of about $25M. He is unarguable and undeniable one of the richest pastors in Nigeria.

His ministry is building a new multi-billion Naira auditorium (The Lord's Garden) which can conveniently occupy between 75,000 to 100,000 worshipers.

The roof alone gulped about 5 million dollars and its going to be the largest covered roof in Africa.

Follow Boomplay and keep up-to-date with latest Dr Paul Enenche songs MP3 and information.
New Comments(
28

)