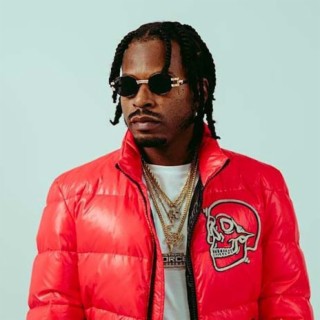 Govana
Current #8,553

All Time #5,478

Govana is a famous World Music Singer, who was born on May 10, 1990 in Jamaica. His real name is Romeo Nelson. Govana songs become very popular and trendy online with a great number of streaming and downloads on Boomplay

The singer has become a sensation in the world of dancehall with such tracks as "Gyal Clown," "Bake Bean" and "Shallow Grung." He has been a member of the Jamaican musical collective known as J.O.P. According to Astrologers, Govana's zodiac sign is Taurus.

Career
He had his first number one hit, Run Road, back in 2012 with the established Jamaican artist Aidonia. And he's kept his name on lips and his tracks on local airwaves since, with a steady stream of YouTube hits, including Gyal Clown, Bake Bean and Champ.

He's also a dab hand at a collab, and tracks with Jada Kingdom and Barcelona's Bad Gyal in 2018 saw his stock rise. They also served to introduce a softer side to a once bad-boy image. Govana was known as Deablo.

Follow Boomplay and keep up-to-date with the latest Govana songs and information.

Govana Songs
• Loyalty
• 1Matik
• Cranberry and White Rum
• Convo
• Champ
• Open The Door
• Up Front
• Bake Bean
• Forgive Me
• Gyal Clown
• Karen
• Power Up
• Undefeated
• Likkle Bit A Money
• Loyalty
• One N Move
• Better Than That
• Big Dreams
• Impossible
• Yeah Man
• Olé
• Gyallis Class
• I Am
• No Complaining
• That Mi Like Hear
• Mayday
• Breeze
• Mxrdah
• Cups Up
• Chap Chop

Govana songs are included in Boomplay music playlists. Search to stream and download Govana songs MP3/ single/ albums on the platform....more

Country/Region : Jamaica
Songs

(17)

Albums

(15)

Playlists

(3)
1

2

3

4

5

6

7

8

9

10

11

12

13

14

15

16

17
Listen to Govana's new songs including "Champ", "Convo", "Olé" and many more. Enjoy Govana's latest songs and explore the Govana's new music albums. If you want to download Govana songs MP3, use the Boomplay App to download the Govana songs for free. Discover Govana's latest songs, popular songs, trending songs all on Boomplay.
Govana is a famous World Music Singer, who was born on May 10, 1990 in Jamaica. His real name is Romeo Nelson. Govana songs become very popular and trendy online with a great number of streaming and downloads on Boomplay

The singer has become a sensation in the world of dancehall with such tracks as "Gyal Clown," "Bake Bean" and "Shallow Grung." He has been a member of the Jamaican musical collective known as J.O.P. According to Astrologers, Govana's zodiac sign is Taurus.

Career
He had his first number one hit, Run Road, back in 2012 with the established Jamaican artist Aidonia. And he's kept his name on lips and his tracks on local airwaves since, with a steady stream of YouTube hits, including Gyal Clown, Bake Bean and Champ.

He's also a dab hand at a collab, and tracks with Jada Kingdom and Barcelona's Bad Gyal in 2018 saw his stock rise. They also served to introduce a softer side to a once bad-boy image. Govana was known as Deablo.

Follow Boomplay and keep up-to-date with the latest Govana songs and information.

Govana Songs
• Loyalty
• 1Matik
• Cranberry and White Rum
• Convo
• Champ
• Open The Door
• Up Front
• Bake Bean
• Forgive Me
• Gyal Clown
• Karen
• Power Up
• Undefeated
• Likkle Bit A Money
• Loyalty
• One N Move
• Better Than That
• Big Dreams
• Impossible
• Yeah Man
• Olé
• Gyallis Class
• I Am
• No Complaining
• That Mi Like Hear
• Mayday
• Breeze
• Mxrdah
• Cups Up
• Chap Chop

Govana songs are included in Boomplay music playlists. Search to stream and download Govana songs MP3/ single/ albums on the platform.
FAQs about Govana
Where is Govana from?
He is from Jamaica.
What are the latest songs of Govana?
The latest song of Govana is God n Gun.
What are the best songs of Govana?
The best songs of Govana are Champ and Best Friend ft. Xtassi.
What are the best albums of Govana?
The best albums of Govana are Champ - Single, Convo and Best Friend.
How to download songs of Govana?
You can download songs of Govana from Boomplay App for free.
Firstly, install Boomplay app on your mobile phone.
Secondly, navigate to the song you would like to download.
Thirdly, Tap on More > Download.