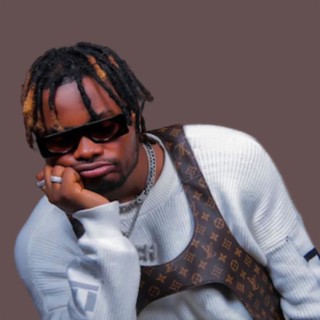 Oladips
Current #2,728

All Time #2,242

Oladipupo Olabode Oladimeji is popularly known as 'Oladips'. Oladips is a fast-growing indegenous rapper and Songwriter whose style of music made him loved by many. Oladips songs, like Mainland To Island ft. Zlatan, become very popular and trendy online with a great number of streaming and downloads on Boomplay.

He was born on 24th March, 1995. Oladips is currently 26 years old. He began his career in 2014, he was just 17, when he made a cover of Drake and Trey Songs. He grew up with his parents in Ogun State, where he finished his primary and secondary education. Oladips graduated with a first class degree in Economics in the University of Jos.

His gained online presence when he won the "King Is Here" contest which was hosted by D'Banj. These fame earned him a record deal with Edge Records, which was owned by Nigerian Superstar, Reminisce.

Oladips has the floor to perform with several top artistes, and big stars in the Nigerian music industry. He gained the hearts of street with his unique style of rapping. He's is very talented, creative and got good vibes for dope sounds. He chose to represent the street because he believes that's where he calls his home.

Career
Oladips began his music career in 2012, where his first successful microphone appearance was Dray ft cover Trey Songs. Oladips style of music was greatly influenced by Nigerian Artistes like DaGrin, Olamide, 9ice, D'Banj, Lord of Ajasa, 2face Idibia among others.

After he gained his major breakthrough into the music industry by winning D'Banj's Contest, Oladips got signed into Edge records. Olamide had interest in signing Oladips, but refused because he had similar music style with his signed artiste, Chinko Ekun.

In 2019, Oladips dumped his label, following an issue he had with former boss, Reminisce. Oladips once revealed that he used to be responsible for all his wins, but now he feels somebody cuts his wings.

He revealed he was been sapped by the label, in which he tagged "FRAUDULENT". Oladips left the LRR record label with N23,000 left in his bank account.

Follow Boomplay and keep up-to-date with the latest Oladips songs and information.

Oladips Songs
• Hallelujah
• Zaddy
• Consistency
• Half human half rap
• Champagne
• Chache
• Kwaratine (freestyle)
• Tusi
• Baba Jide
• Mainland to Island
• Lalakukulala
• Maybe
• African beauty
• Kilonbo
• Mr Jide
• O sure

Oladips songs are included in Boomplay music playlists. Search to stream and download Oladips songs MP3/ single/ albums on the platform....more

Country/Region : Nigeria
Listen to Oladips's new songs including "Lalakukulala ft. Reminisce", "Hallelujah", "Mainland To Island ft. Zlatan" and many more. Enjoy Oladips's latest songs and explore the Oladips's new music albums. If you want to download Oladips songs MP3, use the Boomplay App to download the Oladips songs for free. Discover Oladips's latest songs, popular songs, trending songs all on Boomplay.
Oladipupo Olabode Oladimeji is popularly known as 'Oladips'. Oladips is a fast-growing indegenous rapper and Songwriter whose style of music made him loved by many. Oladips songs, like Mainland To Island ft. Zlatan, become very popular and trendy online with a great number of streaming and downloads on Boomplay.

He was born on 24th March, 1995. Oladips is currently 26 years old. He began his career in 2014, he was just 17, when he made a cover of Drake and Trey Songs. He grew up with his parents in Ogun State, where he finished his primary and secondary education. Oladips graduated with a first class degree in Economics in the University of Jos.

His gained online presence when he won the "King Is Here" contest which was hosted by D'Banj. These fame earned him a record deal with Edge Records, which was owned by Nigerian Superstar, Reminisce.

Oladips has the floor to perform with several top artistes, and big stars in the Nigerian music industry. He gained the hearts of street with his unique style of rapping. He's is very talented, creative and got good vibes for dope sounds. He chose to represent the street because he believes that's where he calls his home.

Career
Oladips began his music career in 2012, where his first successful microphone appearance was Dray ft cover Trey Songs. Oladips style of music was greatly influenced by Nigerian Artistes like DaGrin, Olamide, 9ice, D'Banj, Lord of Ajasa, 2face Idibia among others.

After he gained his major breakthrough into the music industry by winning D'Banj's Contest, Oladips got signed into Edge records. Olamide had interest in signing Oladips, but refused because he had similar music style with his signed artiste, Chinko Ekun.

In 2019, Oladips dumped his label, following an issue he had with former boss, Reminisce. Oladips once revealed that he used to be responsible for all his wins, but now he feels somebody cuts his wings.

He revealed he was been sapped by the label, in which he tagged "FRAUDULENT". Oladips left the LRR record label with N23,000 left in his bank account.

Follow Boomplay and keep up-to-date with the latest Oladips songs and information.

Oladips Songs
• Hallelujah
• Zaddy
• Consistency
• Half human half rap
• Champagne
• Chache
• Kwaratine (freestyle)
• Tusi
• Baba Jide
• Mainland to Island
• Lalakukulala
• Maybe
• African beauty
• Kilonbo
• Mr Jide
• O sure

Oladips songs are included in Boomplay music playlists. Search to stream and download Oladips songs MP3/ single/ albums on the platform.
New Comments(
41

)
FAQs about Oladips
Where is Oladips from?
He is from Nigeria.
How to download songs of Oladips?
You can download songs of Oladips from Boomplay App for free.
Firstly, install Boomplay app on your mobile phone.
Secondly, navigate to the song you would like to download.
Thirdly, Tap on More > Download.