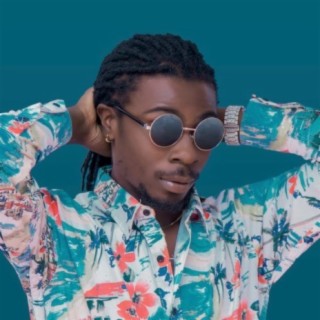 Abban
Current #93.7k

All Time #57.6k

Bernard Fiifi Abban, known in show business as ABBAN is a versatile and multi-talented Reggae singer who hails from the Central Region of Ghana. In March 2018, he rebranded from Da Governor to his current stage name to Abban and was announced under Irie Ites Studio where after he dropped his first official Reggae single "Agoro" and has since won himself massive audience and recognition in the Ghana Music Industry.

Under the auspices of Irie Ites Studio, he later followed up with a music on Drug Abuse, titled "Say No To Drugs" to educate the youth on the effect of drug menace which was also followed with 'Ahuofe' and 'Pretty Lady' respectively. Blessed with the ability to rock the stage with live performance, Abban has climaxed S-Concert, Ashaiman to the World Concert, Kuchoko Festival and almost every major event in the country and proven to be one of the best performers in the country. Abban deals in different genre of music ranging from Lovers Rock, Root Culture, Hip Life, Reggae...more

Country/Region : Ghana
Songs

(12)

Albums

(5)

Playlists

(1)
1

2

3

4

5

6

7

8

9

10

11

12
Listen to Abban's new songs including "Straight & Tight", "Pretty Lady", "Steeze" and many more. Enjoy Abban's latest songs and explore the Abban's new music albums. If you want to download Abban songs MP3, use the Boomplay App to download the Abban songs for free. Discover Abban's latest songs, popular songs, trending songs all on Boomplay.
Bernard Fiifi Abban, known in show business as ABBAN is a versatile and multi-talented Reggae singer who hails from the Central Region of Ghana. In March 2018, he rebranded from Da Governor to his current stage name to Abban and was announced under Irie Ites Studio where after he dropped his first official Reggae single "Agoro" and has since won himself massive audience and recognition in the Ghana Music Industry.

Under the auspices of Irie Ites Studio, he later followed up with a music on Drug Abuse, titled "Say No To Drugs" to educate the youth on the effect of drug menace which was also followed with 'Ahuofe' and 'Pretty Lady' respectively. Blessed with the ability to rock the stage with live performance, Abban has climaxed S-Concert, Ashaiman to the World Concert, Kuchoko Festival and almost every major event in the country and proven to be one of the best performers in the country. Abban deals in different genre of music ranging from Lovers Rock, Root Culture, Hip Life, Reggae
FAQs about Abban
Where is Abban from?
He is from Ghana.
What are the latest songs of Abban?
The latest songs of Abban are Keyhole Reflet, Oboadi3 and Steeze.
What are the best songs of Abban?
The best songs of Abban are Straight & Tight, Mr. Lova Man and Pretty Lady.
What are the best albums of Abban?
The best albums of Abban are Straight & Tight, Mr. Lova Man and Steeze.
How to download songs of Abban?
You can download songs of Abban from Boomplay App for free.
Firstly, install Boomplay app on your mobile phone.
Secondly, navigate to the song you would like to download.
Thirdly, Tap on More > Download.