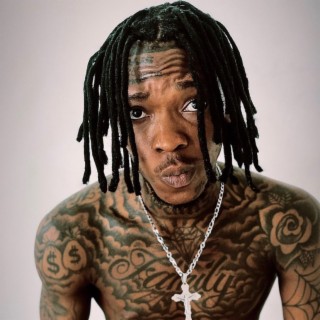 Dablixx Osha
Current #2,444

All Time #2,760

Oniyide Azeez known professionally as Dablixx Osha also called Osha Marleba is a 26 years old Nigerian trap rapper and songwriter born in Lagos State.

He became an internet sensation after dropping series of Instagram freestyles which saw him exhibiting his ability to trap using indigenous Yoruba dialect.

Dablixx Osha signed under MMG Records gain fans on daily basis through his melodious flow. He's another industry newly discovered gold.

Many Dablixx Osha songs become very popular and trendy online with a great number of streaming and downloads on Boomplay.

Career
Trap artiste Dablixx Osha ventured into music at a tender age but glory days came after he created Instagram and started uploading his works.

Currently, he's currently the best-known indigenous trap artist in Nigeria which can be confirmed on his personal Instagram page. Dablixx Osha, the Lagos State-born artiste has recorded several singles and also have EP to his name "50" and "Moller"

Dablixx Osha has on several occasions been tagged the new generation king.

Follow Boomplay and keep up-to-date with the latest Dablixx Osha songs and information.

Dablixx Osha Latest Songs 2022
• Here is a list of Dablixx Osha's songs
• Hating On A Young Nigga
• No Feelings
• Vanity
• Tonny Montanna (EP)
• They Can't Understand
• Change Eh
• Project Kid
• Pray We Live Long
• King of The New Skul
• Wanna Laugh
• Jaramose
• Dead Can't Die (With Mr Bee)
• Gurumaraji (Feat. Lil Frosh)
• Say No To Big Fall (Feat. Zlatan)
• Moller (EP)
• Stay Woke
• Hating On A Young Nigga
• Wasted
• 50 (EP)
• Vibe On Quarantine (EP)
• I Gat You (with Oladips
• Malarry (EP)
• Tattoos
• Why
• Bad Boy
• No Love In The Street
• Double Six

Dablixx Osha songs are included in Boomplay music playlists. Search to stream and download Dablixx Osha songs MP3/ single/ albums on the platform....more

Country/Region : Nigeria
Songs

(124)

Albums

(20)

Playlists

(0)
1

2

3

4

5

6

7

8

9

10

11

12

13

14

15

16

17

18

19

20

21

22

23

24

25

26

27

28

29

30

31

32

33

34

35

36

37

38

39

40

41

42

43

44

45

46

47

48

49

50

51

52

53

54

55

56

57

58

59

60

61

62

63

64

65

66

67

68

69

70

71

72

73

74

75

76

77

78

79

80

81

82

83

84

85

86

87

88

89

90

91

92

93

94

95

96

97

98

99

100
Listen to Dablixx Osha's new songs including "HOAYN", "Gone, Dead", "Codeine" and many more. Enjoy Dablixx Osha's latest songs and explore the Dablixx Osha's new music albums. If you want to download Dablixx Osha songs MP3, use the Boomplay App to download the Dablixx Osha songs for free. Discover Dablixx Osha's latest songs, popular songs, trending songs all on Boomplay.
Oniyide Azeez known professionally as Dablixx Osha also called Osha Marleba is a 26 years old Nigerian trap rapper and songwriter born in Lagos State.

He became an internet sensation after dropping series of Instagram freestyles which saw him exhibiting his ability to trap using indigenous Yoruba dialect.

Dablixx Osha signed under MMG Records gain fans on daily basis through his melodious flow. He's another industry newly discovered gold.

Many Dablixx Osha songs become very popular and trendy online with a great number of streaming and downloads on Boomplay.

Career
Trap artiste Dablixx Osha ventured into music at a tender age but glory days came after he created Instagram and started uploading his works.

Currently, he's currently the best-known indigenous trap artist in Nigeria which can be confirmed on his personal Instagram page. Dablixx Osha, the Lagos State-born artiste has recorded several singles and also have EP to his name "50" and "Moller"

Dablixx Osha has on several occasions been tagged the new generation king.

Follow Boomplay and keep up-to-date with the latest Dablixx Osha songs and information.

Dablixx Osha Latest Songs 2022
• Here is a list of Dablixx Osha's songs
• Hating On A Young Nigga
• No Feelings
• Vanity
• Tonny Montanna (EP)
• They Can't Understand
• Change Eh
• Project Kid
• Pray We Live Long
• King of The New Skul
• Wanna Laugh
• Jaramose
• Dead Can't Die (With Mr Bee)
• Gurumaraji (Feat. Lil Frosh)
• Say No To Big Fall (Feat. Zlatan)
• Moller (EP)
• Stay Woke
• Hating On A Young Nigga
• Wasted
• 50 (EP)
• Vibe On Quarantine (EP)
• I Gat You (with Oladips
• Malarry (EP)
• Tattoos
• Why
• Bad Boy
• No Love In The Street
• Double Six

Dablixx Osha songs are included in Boomplay music playlists. Search to stream and download Dablixx Osha songs MP3/ single/ albums on the platform.
New Comments(
24

)