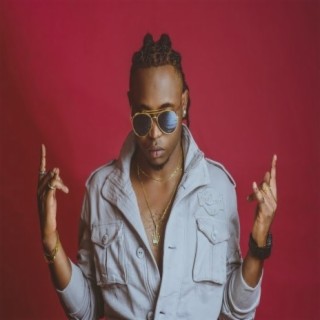 Demmie Vee
Current #7,009

All Time #4,117

Awotungase Ademola Sodiq who dived into the limelight with the name Demmie Vee is a 30 years old Nigerian multi-talented Singer, record producer, and songwriter. Many Demmie Vee songs become very popular and trendy online with a great number of streaming and downloads on Boomplay.

The talented Demmie Vee was Born on April 12, 1992, and second born to his parent. Had his education in Model College, lgbokuta, Lagos, and Comprehensive High School, Ketu, Lagos.

CAREER
Demmie vee's desire as a musician is not just about making a call in the music enterprise but also using the possibility to place an eternal smile onthe face of the regular Nigerian who is going through lots in his quest for day by day bread.

Demmie Vee become made known with the aid of Owomabo, Owner of Hope Never Dies (HND) Records at a neighborhood vehicle wash referred to as Somys Place in the Oregun road region of Lagos.

The label boss saw the skills inside the yet raw musician and decided to help polish him. His tough upbringing as a baby is a memory he desires to a percentage as a film for everybody to recognize approximately through his song, Demmie Vee also popular with the name "Kalaputa Pikin". While still in HND, he released a single "Tiff" which brought him fame and was welcomed all over the country.

REWARDS
• Demmie Vee has over 135k followers on Instagram.

Follow Boomplay and keep up-to-date with the latest Demmie Vee songs and information.

Demmie Vee Songs
• Here is a list of Demmie Vee songs:
• Tiff
• Work & PRAY
• Be A Lion
• Solomon
• Forever
• Love Me Tender
African Time

Demmie Vee songs are included in Boomplay music playlists. Search to stream and download Demmie Vee songs MP3/ single/ albums on the platform....more

Country/Region : Nigeria
Listen to Demmie Vee's new songs including "Tiff (Remix) ft. Kizz Daniel", "Tiff", "You Go Wait? ft. Kizz Daniel" and many more. Enjoy Demmie Vee's latest songs and explore the Demmie Vee's new music albums. If you want to download Demmie Vee songs MP3, use the Boomplay App to download the Demmie Vee songs for free. Discover Demmie Vee's latest songs, popular songs, trending songs all on Boomplay.
Awotungase Ademola Sodiq who dived into the limelight with the name Demmie Vee is a 30 years old Nigerian multi-talented Singer, record producer, and songwriter. Many Demmie Vee songs become very popular and trendy online with a great number of streaming and downloads on Boomplay.

The talented Demmie Vee was Born on April 12, 1992, and second born to his parent. Had his education in Model College, lgbokuta, Lagos, and Comprehensive High School, Ketu, Lagos.

CAREER
Demmie vee's desire as a musician is not just about making a call in the music enterprise but also using the possibility to place an eternal smile onthe face of the regular Nigerian who is going through lots in his quest for day by day bread.

Demmie Vee become made known with the aid of Owomabo, Owner of Hope Never Dies (HND) Records at a neighborhood vehicle wash referred to as Somys Place in the Oregun road region of Lagos.

The label boss saw the skills inside the yet raw musician and decided to help polish him. His tough upbringing as a baby is a memory he desires to a percentage as a film for everybody to recognize approximately through his song, Demmie Vee also popular with the name "Kalaputa Pikin". While still in HND, he released a single "Tiff" which brought him fame and was welcomed all over the country.

REWARDS
• Demmie Vee has over 135k followers on Instagram.

Follow Boomplay and keep up-to-date with the latest Demmie Vee songs and information.

Demmie Vee Songs
• Here is a list of Demmie Vee songs:
• Tiff
• Work & PRAY
• Be A Lion
• Solomon
• Forever
• Love Me Tender
African Time

Demmie Vee songs are included in Boomplay music playlists. Search to stream and download Demmie Vee songs MP3/ single/ albums on the platform.
New Comments(
20

)
FAQs about Demmie Vee
Where is Demmie Vee from?
He is from Nigeria.
How to download songs of Demmie Vee?
You can download songs of Demmie Vee from Boomplay App for free.
Firstly, install Boomplay app on your mobile phone.
Secondly, navigate to the song you would like to download.
Thirdly, Tap on More > Download.