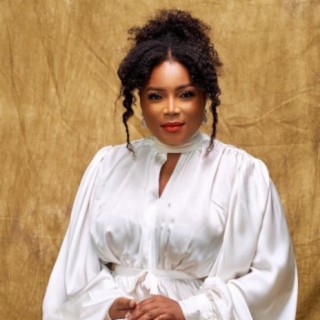 Irene Logan
Current #13.4k

All Time #15.2k

Irene Logan (born February 16, 1984) is a Liberian-born Ghanaian singer, songwriter, philanthropist and entrepreneur. Many of Irene Logan songs become very popular and trendy online with a great number of streaming and downloads on Boomplay.

She was just a child in the early 1990s when her family moved to Ghana in search of refuge from the Liberian civil war. Irene broke out onto the music scene in 2006 where she won the maiden edition of "Stars of the Future".

Her Mother, Tina Logan was a teacher and famous Gospel singer in Liberia and her father, Thomas Logan was an accountant and a musician who died after a short illness at age 25, when Irene was just two months old. Irene and her mother fled Liberia's 1990 civil war to Ghana in search of refuge.

Subsequently, she completed Achimota secondary school in 2003 where she studied literature, history, and music. She sang in the school choir and represented her school at national events. She also was an executive of the writers and debaters club during her time in Senior High School. Irene was a marketing major at Zenith college but left in her second year to pursue her music career.

Career
Music and faith have both been the driving force in Irene's success; she won a national singing competition "Stars of the Future" in 2006 which launched her journey in the public eye.

She had great success and influence on the Ghanaian/African music scene. Her maiden single 'Runaway' became a nationwide hit going beyond the shores of Ghana. Followed by 'Kabila' which was also another hit on the continent, further securing her place in the music industry. She recorded the hit single 'My Mind Dey' which was used as the soundtrack for the film series "Adams Apples". Irene Logan has performed on many local and international stages within Africa and abroad with the likes of Hugh Masakela, Lagbaja, Jay Z, and Beenie man amongst others.

In recent years, Irene has responded to the call of God in her life and surrendered to ministry work through music. Like the prodigal son, like Jonah in the belly of the whale, the time comes for surrender. Irene Logan is now proudly a minister of the gospel of Jesus Christ.

Irene Logan met Jane Fara Fauzzier Afia Boafowaa Yahaya Awindor (Efya) on Stars of the Future and the two soon formed a bond that birthed one of Ghana's most successful Girl groups. Irene and Jane revolutionized the music industry with songs like "baby" and "heated up". Their hard work was acknowledged with a nomination at the 2008 Channel O music video awards. Irene won best female vocalist in 2007 at Ghana music awards, and was nominated at the KORA awards in 2008.

Other Info
Irene Logan is the CEO and Creative Director of Tribassa Limited, an African-inspired luxury lifestyle brand. Passionate about giving back, Irene has volunteered her time to a lot of humanitarian and motivational work. She started the "I am the future" initiative with the UNHCR to build capacity to inspire and assist young men and women in discovering ways to positively impact their communities.

Achievements
• Opening act for Beenie Man at Accra International Conference Centre in 2005
• Channel O Music Video Awards 2006
• Opened performance for American Hip Hop star Jay Z at Accra International Conference Centre in 2006
• Performed at Big Brother Africa show in 2008
• Kora Awards 2007
• Ghana Music Awards 2008
• My Mind Dey song featured in Ghanaian popular Soap Opera Adams Apples
• Performed at Ghana Radio and Television Personality Awards in 2012
• Guest Performance at Glo x factor in 2013
• Performed Andy Williams' 'The Impossible Dream' at the funeral of the late former president, • • Jerry John Rawlings (2021)
• Performed the "Star Spangled Banner" representing Ghana in celebration of the 4th of July Independence Day (2021)
• Performed at the GUBA 2021 awards held in Ghana
• She won the Vocalist of the year at the 2007 Ghana Music Awards
• She won the Global Humanitarian at the 2017 3G Awards Award
• She won the Discovery at the 2020 Ghana Movie Awards

Follow Boomplay and keep up to date with the latest Irene Logan songs and information.

Irene Logan Songs and Album
• Conga
• Medowo
• I fell in love with a devil
• Na Me Dey There
• SA
• Stay cover
• Emperor
• My Mind Dey
• Kabila
• Runaway
• Unveiled (Album)

Irene Logan songs are included in Boomplay music playlists. Search to stream and download Irene Logan songs MP3/ single/ albums on the platform....more

Country/Region : Ghana
Songs

(1)

Albums

(1)

Playlists

(7)
Listen to Irene Logan's new songs including "More", and many more. Enjoy Irene Logan's latest songs and explore the Irene Logan's new music albums. If you want to download Irene Logan songs MP3, use the Boomplay App to download the Irene Logan songs for free. Discover Irene Logan's latest songs, popular songs, trending songs all on Boomplay.
Irene Logan (born February 16, 1984) is a Liberian-born Ghanaian singer, songwriter, philanthropist and entrepreneur. Many of Irene Logan songs become very popular and trendy online with a great number of streaming and downloads on Boomplay.

She was just a child in the early 1990s when her family moved to Ghana in search of refuge from the Liberian civil war. Irene broke out onto the music scene in 2006 where she won the maiden edition of "Stars of the Future".

Her Mother, Tina Logan was a teacher and famous Gospel singer in Liberia and her father, Thomas Logan was an accountant and a musician who died after a short illness at age 25, when Irene was just two months old. Irene and her mother fled Liberia's 1990 civil war to Ghana in search of refuge.

Subsequently, she completed Achimota secondary school in 2003 where she studied literature, history, and music. She sang in the school choir and represented her school at national events. She also was an executive of the writers and debaters club during her time in Senior High School. Irene was a marketing major at Zenith college but left in her second year to pursue her music career.

Career
Music and faith have both been the driving force in Irene's success; she won a national singing competition "Stars of the Future" in 2006 which launched her journey in the public eye.

She had great success and influence on the Ghanaian/African music scene. Her maiden single 'Runaway' became a nationwide hit going beyond the shores of Ghana. Followed by 'Kabila' which was also another hit on the continent, further securing her place in the music industry. She recorded the hit single 'My Mind Dey' which was used as the soundtrack for the film series "Adams Apples". Irene Logan has performed on many local and international stages within Africa and abroad with the likes of Hugh Masakela, Lagbaja, Jay Z, and Beenie man amongst others.

In recent years, Irene has responded to the call of God in her life and surrendered to ministry work through music. Like the prodigal son, like Jonah in the belly of the whale, the time comes for surrender. Irene Logan is now proudly a minister of the gospel of Jesus Christ.

Irene Logan met Jane Fara Fauzzier Afia Boafowaa Yahaya Awindor (Efya) on Stars of the Future and the two soon formed a bond that birthed one of Ghana's most successful Girl groups. Irene and Jane revolutionized the music industry with songs like "baby" and "heated up". Their hard work was acknowledged with a nomination at the 2008 Channel O music video awards. Irene won best female vocalist in 2007 at Ghana music awards, and was nominated at the KORA awards in 2008.

Other Info
Irene Logan is the CEO and Creative Director of Tribassa Limited, an African-inspired luxury lifestyle brand. Passionate about giving back, Irene has volunteered her time to a lot of humanitarian and motivational work. She started the "I am the future" initiative with the UNHCR to build capacity to inspire and assist young men and women in discovering ways to positively impact their communities.

Achievements
• Opening act for Beenie Man at Accra International Conference Centre in 2005
• Channel O Music Video Awards 2006
• Opened performance for American Hip Hop star Jay Z at Accra International Conference Centre in 2006
• Performed at Big Brother Africa show in 2008
• Kora Awards 2007
• Ghana Music Awards 2008
• My Mind Dey song featured in Ghanaian popular Soap Opera Adams Apples
• Performed at Ghana Radio and Television Personality Awards in 2012
• Guest Performance at Glo x factor in 2013
• Performed Andy Williams' 'The Impossible Dream' at the funeral of the late former president, • • Jerry John Rawlings (2021)
• Performed the "Star Spangled Banner" representing Ghana in celebration of the 4th of July Independence Day (2021)
• Performed at the GUBA 2021 awards held in Ghana
• She won the Vocalist of the year at the 2007 Ghana Music Awards
• She won the Global Humanitarian at the 2017 3G Awards Award
• She won the Discovery at the 2020 Ghana Movie Awards

Follow Boomplay and keep up to date with the latest Irene Logan songs and information.

Irene Logan Songs and Album
• Conga
• Medowo
• I fell in love with a devil
• Na Me Dey There
• SA
• Stay cover
• Emperor
• My Mind Dey
• Kabila
• Runaway
• Unveiled (Album)

Irene Logan songs are included in Boomplay music playlists. Search to stream and download Irene Logan songs MP3/ single/ albums on the platform.
New Comments(
0

)

What do you think of this artist?