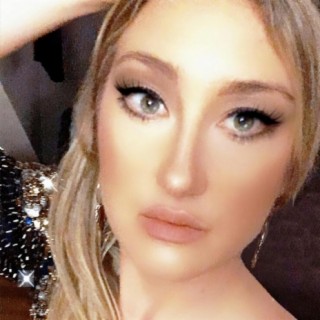 Oyin
Current #7,058

All Time #4,955

Hannah Oyin Fakoya was born on the 30th of May in Gladbeck, Germany. Many of Oyin songs, like Ife ft. Qdot, become very popular and trendy online with a great number of streaming and downloads on Boomplay.

Oyin spent the main part of her life in Germany although she started travelling regularly due to her occupation as a Financial Manager for stock listed international companies when she was 18. Oyin's parents both studied theology.

After having worked as Roman catholic pastoral officer first, her father meanwhile became the principal of a school in Germany, while her mother works as a psychologist. Oyin is the second child out of three, she has a brother and a sister as well as a step brother and a step sister.

Oyin is a German certified Industrial Manager and holds a Bachelor in International Management from the FHDW Bergisch Gladbach, Germany, an MBA from the University of Wales and an MSc in Management from the IPE in Paris, France.

In 2018, she started to publish her dancing videos on social media for the first time. Only a few weeks later, one of her dances was reposted by one of the major female Afromusic superstars Yemi Alade. Ric Hassani, Lucenzo, Alaine, Soul Dynamite and many others followed. In 2019, Bovi Ugboma placed her in one of the episodes of his successful Nigerian online series Back 2 School.

Career.
In 2018, Oyin moved to Portugal to study the origins of Afromusic in Kuduro and Kizomba. She started to attend professional sound engineering and production workshops with African sound engineers in the suburbs of Lisbon.

After discovering her talent for professionally producing (African) instrumentals on her own she went to London, UK, for a production and sound engineering workshop with Kasey Philipps, CEO of Trinidad and Tobago originated Precision Productions. The producer of Soca legend Machel Montano, Kes The Band and Afrohouse queen Niniola taught her high quality production essentials and encouraged her to proceed with creating her own productions.

Follow Boomplay and keep up-to-date with the latest Oyin songs and information.

Achievement.
Oyin released her first single, written, composed and performed by herself, in December 2018. The Kizomba song In Your Arms connected her with Kizomba producer and performer Kaysha, the LA based sound engineer of Kizomba superstar Bruna Tatiana Cedric Louis, Kizomba artists and dancers, Nigerian artists from the UK, and Dancehall artists from Jamaica.

Oyin's second single and her first Afrobeats single To Se Daada trended in Nigeria in 2019 and made her number 1 on the Nigerian and Top 25 African music charts on the largest streaming platform of Africa.

After only a few month of moving and creating professionally within the Afromusic scene, she has been acknowledged by and connected with Kel P (Producer of Burna Boy), Del B (Producer of Runtown), Baby Fresh (Producer of Mavin Records for Tiwa Savage), Blaise Beatz (Producer of Tekno), Jazz Wad (Producer of Vybz Kartel and Bounty Killer), Tvchpoint (Producer of Konshens and Koffee), Sons of Sonix (Producers of JLo, Janet Jackson, Stormzy, Justin Bieber) and popular DJs from Jamaica, Trinidad and Tobago and Nigeria.

In 2021, Oyin released her first Nigerian music collaboration Ife, a duet with the indigenous Nigerian musician Qdot Alagbe.
Here is the link to one of her biggest release: https://www.boomplaymusic.com/share/album/26361673

In 2021, Oyin permanently relocated to Lagos, Nigeria. Meanwhile living in a spiritual Yoruba community in Nigeria, Oyin adopted the Yoruba faith. Due to her investigative and communicational abilities regarding tracing back, isolating and explaining the essence of the origins of Yoruba faith and culture, Oyin gained a lot of attention not only from Yoruba rooted but also spiritual people all over the world. She is meanwhile connected with Yoruba royalties and spiritual leaders from numerous countries that acknowledge and appreciate her as cultural ambassador.

Oyin has received several awards for her achievements to promote the Yoruba culture.

Oyin is having several sources of income. Her main source of income is from regular shows and appearances in Lagos, Nigeria. Booking her for an appearance starts at ₦100k. Meanwhile Oyin has also become a successful consultant and plug in the entertainment industry, Nigerian society, trade activities and social media due to her precious connections and networking abilities. Her networth is currently being estimated to ₦50 million.

You can connect with Oyin on:
• Instagram @oyinbabyo
• Twitter @oyinbabyo
• Facebook @oyinbabyo

Oyin songs are included in Boomplay music playlists. Search to stream and download Oyin songs MP3/ single/ albums on the platform....more

Country : Nigeria
Songs

(2)

Albums

(2)

Playlists

(0)
Listen to Oyin's new songs including "Ife ft. Qdot", "To Se Daada", and many more. Enjoy Oyin's latest songs and explore the Oyin's new music albums. If you want to download Oyin songs MP3, use the Boomplay App to download the Oyin songs for free. Discover Oyin's latest songs, popular songs, trending songs all on Boomplay.
Hannah Oyin Fakoya was born on the 30th of May in Gladbeck, Germany. Many of Oyin songs, like Ife ft. Qdot, become very popular and trendy online with a great number of streaming and downloads on Boomplay.

Oyin spent the main part of her life in Germany although she started travelling regularly due to her occupation as a Financial Manager for stock listed international companies when she was 18. Oyin's parents both studied theology.

After having worked as Roman catholic pastoral officer first, her father meanwhile became the principal of a school in Germany, while her mother works as a psychologist. Oyin is the second child out of three, she has a brother and a sister as well as a step brother and a step sister.

Oyin is a German certified Industrial Manager and holds a Bachelor in International Management from the FHDW Bergisch Gladbach, Germany, an MBA from the University of Wales and an MSc in Management from the IPE in Paris, France.

In 2018, she started to publish her dancing videos on social media for the first time. Only a few weeks later, one of her dances was reposted by one of the major female Afromusic superstars Yemi Alade. Ric Hassani, Lucenzo, Alaine, Soul Dynamite and many others followed. In 2019, Bovi Ugboma placed her in one of the episodes of his successful Nigerian online series Back 2 School.

Career.
In 2018, Oyin moved to Portugal to study the origins of Afromusic in Kuduro and Kizomba. She started to attend professional sound engineering and production workshops with African sound engineers in the suburbs of Lisbon.

After discovering her talent for professionally producing (African) instrumentals on her own she went to London, UK, for a production and sound engineering workshop with Kasey Philipps, CEO of Trinidad and Tobago originated Precision Productions. The producer of Soca legend Machel Montano, Kes The Band and Afrohouse queen Niniola taught her high quality production essentials and encouraged her to proceed with creating her own productions.

Follow Boomplay and keep up-to-date with the latest Oyin songs and information.

Achievement.
Oyin released her first single, written, composed and performed by herself, in December 2018. The Kizomba song In Your Arms connected her with Kizomba producer and performer Kaysha, the LA based sound engineer of Kizomba superstar Bruna Tatiana Cedric Louis, Kizomba artists and dancers, Nigerian artists from the UK, and Dancehall artists from Jamaica.

Oyin's second single and her first Afrobeats single To Se Daada trended in Nigeria in 2019 and made her number 1 on the Nigerian and Top 25 African music charts on the largest streaming platform of Africa.

After only a few month of moving and creating professionally within the Afromusic scene, she has been acknowledged by and connected with Kel P (Producer of Burna Boy), Del B (Producer of Runtown), Baby Fresh (Producer of Mavin Records for Tiwa Savage), Blaise Beatz (Producer of Tekno), Jazz Wad (Producer of Vybz Kartel and Bounty Killer), Tvchpoint (Producer of Konshens and Koffee), Sons of Sonix (Producers of JLo, Janet Jackson, Stormzy, Justin Bieber) and popular DJs from Jamaica, Trinidad and Tobago and Nigeria.

In 2021, Oyin released her first Nigerian music collaboration Ife, a duet with the indigenous Nigerian musician Qdot Alagbe.
Here is the link to one of her biggest release: https://www.boomplaymusic.com/share/album/26361673

In 2021, Oyin permanently relocated to Lagos, Nigeria. Meanwhile living in a spiritual Yoruba community in Nigeria, Oyin adopted the Yoruba faith. Due to her investigative and communicational abilities regarding tracing back, isolating and explaining the essence of the origins of Yoruba faith and culture, Oyin gained a lot of attention not only from Yoruba rooted but also spiritual people all over the world. She is meanwhile connected with Yoruba royalties and spiritual leaders from numerous countries that acknowledge and appreciate her as cultural ambassador.

Oyin has received several awards for her achievements to promote the Yoruba culture.

Oyin is having several sources of income. Her main source of income is from regular shows and appearances in Lagos, Nigeria. Booking her for an appearance starts at ₦100k. Meanwhile Oyin has also become a successful consultant and plug in the entertainment industry, Nigerian society, trade activities and social media due to her precious connections and networking abilities. Her networth is currently being estimated to ₦50 million.

You can connect with Oyin on:
• Instagram @oyinbabyo
• Twitter @oyinbabyo
• Facebook @oyinbabyo

Oyin songs are included in Boomplay music playlists. Search to stream and download Oyin songs MP3/ single/ albums on the platform.
New Comments(
9

)