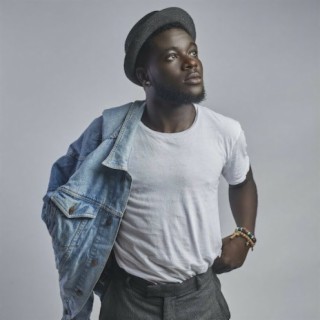 B4Bonah
Current #11.1k

All Time #8,046

Fredrick Amoako Bonah known in the music industry as B4Bonah is a Ghanaian Hip-Hop artiste. Many of B4bonah Songs become very popular and trendy online with a great number of streaming and downloads on Boomplay.

He was born on the 26th day of October and is a Tema based Rapper, songwriter and performing artiste signed to MimLife Records.

Career
B4bonah started showing interest in music in high school, inspired mainly by UK based artists like Wretch, Donae'o, and Stormzy. After starting out participating in rap battles, he began writing his own music and in 2015 was signed to Ghanian record label Mimlife Records for his first mixtape "B4bonah mixtape". After not releasing music for nearly a year and teasing that he may be ending his music career altogether early in 2020, B4bonah has returned in full strength with his latest single "Work".

"Work" is an empowering track about encouraging people to continue to push through when things get tough. Showing off his versatility when it comes to songwriting, B4bonah sings in multiple languages across the song's verses including English, Pidgin and Twi. The release of "Work" is accompanied by an impressive and cinematic visual, opening with B4bonah delivering a special message to Black Lives Matter. B4bonah spreads a message of love, strength, and prosperity on "Work" that he hopes will motivate listeners to keep working and never give up. His Genre of music is mainly Hip Hop and AfroBeats.

Follow Boomplay and keep up to date with the latest B4bonah songs and information.

B4bonah Songs and Albums
• Nsa Papa
• Shame
• My Own Way
• 4 U
• See Body
• Kpeme
• Otan Hunu
• D4Daddy
• Sofaya
• Do or Die
• Winners Anthem
• Fit
• The Sun
• Jumping Jumping
• Shit Happens
• Hard Way
• Prono St (Bz Tape) (Album)

B4bonah songs are included in Boomplay music playlists. Search to stream and download B4bonah songs MP3/ single/ albums on the platform....more

Country/Region : Ghana
Songs

(7)

Albums

(6)

Playlists

(9)
Listen to B4Bonah's new songs including "My Girl ft. King Promise", "Dear God (Remix) ft. Sarkodie", "Dear God" and many more. Enjoy B4Bonah's latest songs and explore the B4Bonah's new music albums. If you want to download B4Bonah songs MP3, use the Boomplay App to download the B4Bonah songs for free. Discover B4Bonah's latest songs, popular songs, trending songs all on Boomplay.
Fredrick Amoako Bonah known in the music industry as B4Bonah is a Ghanaian Hip-Hop artiste. Many of B4bonah Songs become very popular and trendy online with a great number of streaming and downloads on Boomplay.

He was born on the 26th day of October and is a Tema based Rapper, songwriter and performing artiste signed to MimLife Records.

Career
B4bonah started showing interest in music in high school, inspired mainly by UK based artists like Wretch, Donae'o, and Stormzy. After starting out participating in rap battles, he began writing his own music and in 2015 was signed to Ghanian record label Mimlife Records for his first mixtape "B4bonah mixtape". After not releasing music for nearly a year and teasing that he may be ending his music career altogether early in 2020, B4bonah has returned in full strength with his latest single "Work".

"Work" is an empowering track about encouraging people to continue to push through when things get tough. Showing off his versatility when it comes to songwriting, B4bonah sings in multiple languages across the song's verses including English, Pidgin and Twi. The release of "Work" is accompanied by an impressive and cinematic visual, opening with B4bonah delivering a special message to Black Lives Matter. B4bonah spreads a message of love, strength, and prosperity on "Work" that he hopes will motivate listeners to keep working and never give up. His Genre of music is mainly Hip Hop and AfroBeats.

Follow Boomplay and keep up to date with the latest B4bonah songs and information.

B4bonah Songs and Albums
• Nsa Papa
• Shame
• My Own Way
• 4 U
• See Body
• Kpeme
• Otan Hunu
• D4Daddy
• Sofaya
• Do or Die
• Winners Anthem
• Fit
• The Sun
• Jumping Jumping
• Shit Happens
• Hard Way
• Prono St (Bz Tape) (Album)

B4bonah songs are included in Boomplay music playlists. Search to stream and download B4bonah songs MP3/ single/ albums on the platform.
New Comments(
12

)