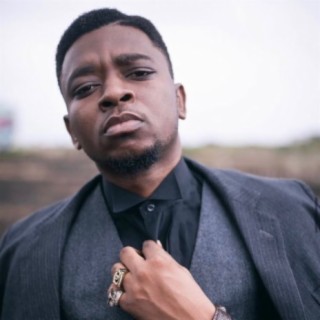 Magnom
Current #15.8k

All Time #5,217

Magnom is a talented fast rising Ghanaian Male Singer who has released so many albums. Many of Magnom songs become very popular and trendy online with a great number of streaming and downloads on Boomplay.

Magnom has gone gone on to release 75 other songs across 4 other tapes (We Speed 1,2 &3) "Seaside Nitendo "with Nshorna Muzick. "Songz For Her "with DredW and "NOW "with Moor Sound).

He has quite a number of stand alone and off project hit Singles including "Overfeed Me", "Knack", "Bam Bam", "Ohemaa" "Sika", "Whine Your Waist ", "I Taya" etc.

Magnom has headlined countless shows in Ghana and also Headlined shows in Rwanda Uganda and Mauritius with his music becoming more and more relevant in East & West Africa and the Caribbean.

Career
In 2014, after 3 years in the top flight Magnom decided he needed to have more control over how his production was put out so he started to make the transition into an artiste. He started by releasing an EDM song called Kpa on which he sampled late Ghanaian singer Castros voice. The song got great rotation on radio and in the clubs. After that he drop a couple of singles including Too Fine, BEX feat Raquel, Jam Jam.

Finally in 2017 he decided to release a 15 song multi-genre body of work called "Mature by Nature ". The tape was received with critical acclaim and a single off it "My Baby "went on to become one of the biggest songs in Ghana and across Africa ever by a Ghanaian Musician.

Magnom Albums
Magnom has released so many albums which includes;
• Loko (2022)
• Born Baby (2022)
• Lonely (2022)
• Vitamin D (2022)
• Irony (2022)
• Elegante (2022)
• Sex All Night (2022)
• Sweetie (2022)
• Nobro (2022)
• Dormi (2022)

Follow Boomplay and keep up to date with the latest Magnom songs and information.

Magnom Songs
Magnom songs are listed down below;
• My Baby ft. Joey B
• My Baby
• I'm Blessed ft. Caine
• I Taya ft. Shatta Wale
• Iskoki ft Kelvyn Boy (Prod by Paq)
• Iskoki ft Kelvyn Boy (Prod by Paq)
• Money In My Pocket ft. Medikal & Ayat
• Ohemaa
• Positive Vibration ft. Offei
• Knack
• Make We Jet ft Pappy Kojo (Prod by Foreign Local)

Magnom songs are included in Boomplay music playlists. Search to stream and download Magnom songs MP3/ single/ albums on the platform....more

Country/Region : Ghana
Songs

(66)

Albums

(40)

Playlists

(33)
1

2

3

4

5

6

7

8

9

10

11

12

13

14

15

16

17

18

19

20

21

22

23

24

25

26

27

28

29

30

31

32

33

34

35

36

37

38

39

40

41

42

43

44

45

46

47

48

49

50

51

52

53

54

55

56

57

58

59

60

61

62

63

64

65

66
Listen to Magnom's new songs including "Iskoki ft Kelvyn Boy (Prod by Paq)", "Feeloo pd Dred W", "Make We Jet ft Pappy Kojo (Prod by Foreign Local)" and many more. Enjoy Magnom's latest songs and explore the Magnom's new music albums. If you want to download Magnom songs MP3, use the Boomplay App to download the Magnom songs for free. Discover Magnom's latest songs, popular songs, trending songs all on Boomplay.
Magnom is a talented fast rising Ghanaian Male Singer who has released so many albums. Many of Magnom songs become very popular and trendy online with a great number of streaming and downloads on Boomplay.

Magnom has gone gone on to release 75 other songs across 4 other tapes (We Speed 1,2 &3) "Seaside Nitendo "with Nshorna Muzick. "Songz For Her "with DredW and "NOW "with Moor Sound).

He has quite a number of stand alone and off project hit Singles including "Overfeed Me", "Knack", "Bam Bam", "Ohemaa" "Sika", "Whine Your Waist ", "I Taya" etc.

Magnom has headlined countless shows in Ghana and also Headlined shows in Rwanda Uganda and Mauritius with his music becoming more and more relevant in East & West Africa and the Caribbean.

Career
In 2014, after 3 years in the top flight Magnom decided he needed to have more control over how his production was put out so he started to make the transition into an artiste. He started by releasing an EDM song called Kpa on which he sampled late Ghanaian singer Castros voice. The song got great rotation on radio and in the clubs. After that he drop a couple of singles including Too Fine, BEX feat Raquel, Jam Jam.

Finally in 2017 he decided to release a 15 song multi-genre body of work called "Mature by Nature ". The tape was received with critical acclaim and a single off it "My Baby "went on to become one of the biggest songs in Ghana and across Africa ever by a Ghanaian Musician.

Magnom Albums
Magnom has released so many albums which includes;
• Loko (2022)
• Born Baby (2022)
• Lonely (2022)
• Vitamin D (2022)
• Irony (2022)
• Elegante (2022)
• Sex All Night (2022)
• Sweetie (2022)
• Nobro (2022)
• Dormi (2022)

Follow Boomplay and keep up to date with the latest Magnom songs and information.

Magnom Songs
Magnom songs are listed down below;
• My Baby ft. Joey B
• My Baby
• I'm Blessed ft. Caine
• I Taya ft. Shatta Wale
• Iskoki ft Kelvyn Boy (Prod by Paq)
• Iskoki ft Kelvyn Boy (Prod by Paq)
• Money In My Pocket ft. Medikal & Ayat
• Ohemaa
• Positive Vibration ft. Offei
• Knack
• Make We Jet ft Pappy Kojo (Prod by Foreign Local)

Magnom songs are included in Boomplay music playlists. Search to stream and download Magnom songs MP3/ single/ albums on the platform.
New Comments(
7

)
FAQs about Magnom
Where is Magnom from?
He is from Ghana.
How to download songs of Magnom?
You can download songs of Magnom from Boomplay App for free.
Firstly, install Boomplay app on your mobile phone.
Secondly, navigate to the song you would like to download.
Thirdly, Tap on More > Download.