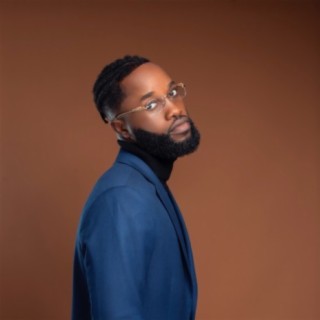 Abochi
Current #1,452

All Time #1,254

Abochi is a Ghanaian-born singer, songwriter, and music producer best known for his hit single "Bestie", a song he released on 22 January 2020. Born in Ghana, Abochi is a fast-rising artist whose song is currently making waves in many African countries like Nigeria, Benin Rep among others with his hit song 'Bestie'.

Abochi is a young Ghanaian highlife/Afropop artist whose single "Bestie" announced him onto the music scene. He aspires to inspire & entertain the world with his amazing song-writing skills and music. Many Abochi songs become very popular and trendy online with a great number of streaming and downloads on Boomplay.

Abochi's net worth as of 2021 is estimated at around $150, 000 (net worth estimated in 2021).

Follow Boomplay and keep up-to-date with the latest Abochi songs and information.

Abochi Songs
• Bestie
• Mama
• Prison Break
• Hallele
• Show Me Something
• I Wanna Know
• Fathers Day Song
• Hallelujah
• Why
• Odo na ehia
• One Day One Day
• Wobete
• Ebefa
• Me Gye

Abochi songs are included in Boomplay music playlists. Search to stream and download Abochi songs MP3/ single/ albums on the platform....more

Country : Ghana
Listen to Abochi's new songs including "Dance Your Worries Away", "Show Me Something ft. Medikal", "Prison Break" and many more. Enjoy Abochi's latest songs and explore the Abochi's new music albums. If you want to download Abochi songs MP3, use the Boomplay App to download the Abochi songs for free. Discover Abochi's latest songs, popular songs, trending songs all on Boomplay.
Abochi is a Ghanaian-born singer, songwriter, and music producer best known for his hit single "Bestie", a song he released on 22 January 2020. Born in Ghana, Abochi is a fast-rising artist whose song is currently making waves in many African countries like Nigeria, Benin Rep among others with his hit song 'Bestie'.

Abochi is a young Ghanaian highlife/Afropop artist whose single "Bestie" announced him onto the music scene. He aspires to inspire & entertain the world with his amazing song-writing skills and music. Many Abochi songs become very popular and trendy online with a great number of streaming and downloads on Boomplay.

Abochi's net worth as of 2021 is estimated at around $150, 000 (net worth estimated in 2021).

Follow Boomplay and keep up-to-date with the latest Abochi songs and information.

Abochi Songs
• Bestie
• Mama
• Prison Break
• Hallele
• Show Me Something
• I Wanna Know
• Fathers Day Song
• Hallelujah
• Why
• Odo na ehia
• One Day One Day
• Wobete
• Ebefa
• Me Gye

Abochi songs are included in Boomplay music playlists. Search to stream and download Abochi songs MP3/ single/ albums on the platform.
New Comments(
57

)