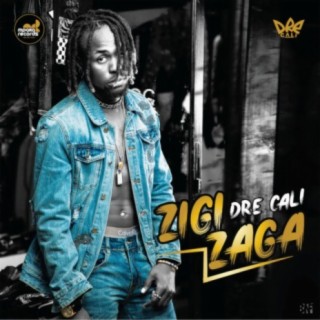 Dre Cali
Current #25.4k

All Time #1,869

Stephen Katende Andrew aka Dre Cali is an artist signed under Mpaka records. Many of Dre Cali's Songs became very popular and trendy on social media in line with a great number of streaming and downloads on Boomplay.

He was born in 1995. Dre Cali is a contemporary reggae dancehall artiste and a versatile singer/songwriter.

Career
Dre Cali is presently signed to Ykee Benda's Mpaka Records, one of East Africa's biggest musical labels. Dre Cali grew raised in the Wakiso neighborhood of Entebbe. He completed his basic studies at White Angels Primary School in 2007 before enrolling at St. Henry's College Kitovu in Masaka, where he earned an O' level qualification in 2011.

He secured a recording deal with the Mpaka Record company shortly after beginning his career. Dre Cali is a multi-talented vocalist that performs in the genres of Afro beats, dancehall, RNB, and reggae. He gained notoriety in 2019 after the release of his debut track, "Zigi Zaga," a reggae tune on the Mpaka label.

Since then, he's had a string of successful singles, including "Onanagiza" featuring Lydia Jazmine, "Ebisooka n'ebisembayo", "Efikuba", "Singa Omanyi" starring Weasel Manizo, and "Akayimba" with Myko Ouma. Dre Cali has been at a number of events around Uganda.

In Uganda, he has been nominated for several accolades. He has established himself as one of Uganda's most well-known names and favorites, serving as an inspiration to all aspiring musicians, particularly young people who want to pursue careers in the music industry.

Follow Boomplay and keep up to date with the latest songs of Dre Cali and information....more

Country/Region : Uganda
Songs

(0)

Albums

(0)

Playlists

(0)
Listen to Dre Cali's new songs including and many more. Enjoy Dre Cali's latest songs and explore the Dre Cali's new music albums. If you want to download Dre Cali songs MP3, use the Boomplay App to download the Dre Cali songs for free. Discover Dre Cali's latest songs, popular songs, trending songs all on Boomplay.
Stephen Katende Andrew aka Dre Cali is an artist signed under Mpaka records. Many of Dre Cali's Songs became very popular and trendy on social media in line with a great number of streaming and downloads on Boomplay.

He was born in 1995. Dre Cali is a contemporary reggae dancehall artiste and a versatile singer/songwriter.

Career
Dre Cali is presently signed to Ykee Benda's Mpaka Records, one of East Africa's biggest musical labels. Dre Cali grew raised in the Wakiso neighborhood of Entebbe. He completed his basic studies at White Angels Primary School in 2007 before enrolling at St. Henry's College Kitovu in Masaka, where he earned an O' level qualification in 2011.

He secured a recording deal with the Mpaka Record company shortly after beginning his career. Dre Cali is a multi-talented vocalist that performs in the genres of Afro beats, dancehall, RNB, and reggae. He gained notoriety in 2019 after the release of his debut track, "Zigi Zaga," a reggae tune on the Mpaka label.

Since then, he's had a string of successful singles, including "Onanagiza" featuring Lydia Jazmine, "Ebisooka n'ebisembayo", "Efikuba", "Singa Omanyi" starring Weasel Manizo, and "Akayimba" with Myko Ouma. Dre Cali has been at a number of events around Uganda.

In Uganda, he has been nominated for several accolades. He has established himself as one of Uganda's most well-known names and favorites, serving as an inspiration to all aspiring musicians, particularly young people who want to pursue careers in the music industry.

Follow Boomplay and keep up to date with the latest songs of Dre Cali and information.
New Comments(
37

)