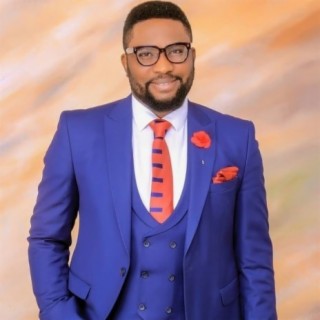 David G
Current #884

All Time #401

Nigeria gospel music priest and musician, David Gbenga, prominently known as David G hails from Kogi state and is the minister of The Amazing Church Int'l (TAC). Many of David G songs shot to fame online and got downloaded now.

David G Songs will be tunes of absolute acquiescence to a definitive God who knows and works everything for his more noteworthy reason.

ACHIEVEMENT:
His Album "YAHWEH" which is as of now selling hugely in stores cross country has been a gift such countless lives and he is set to reclassify the gospel music scene with his sort of music.

Follow Boomplay and keep up-to-date with latest David G songs and information.

LISTS OF DAVID G SONGS
• Covenant Keeper
• My Trust Is in You
• Faithful God
• Lying On Me
• Halleluyah
• Arugbo Ojo
• Yahweh
• Let It Rain
• Turned My Life Around
• Meje Meje
• Imela
• I Bow
• Touch Me Lord
• All Sufficient God
• My Covenant
• Your Majesty
• Miracle Working God
• Oluwa

David G songs are included in Boomplay music playlists. Search to stream and download David G songs MP3/ single/ albums on the platform....more

Country/Region : Nigeria
Songs

(34)

Albums

(6)

Playlists

(7)
1

2

3

4

5

6

7

8

9

10

11

12

13

14

15

16

17

18

19

20

21

22

23

24

25

26

27

28

29

30

31

32

33

34
Listen to David G's new songs including "My Trust Is in You", "Covenant Keeper", "Yahweh" and many more. Enjoy David G's latest songs and explore the David G's new music albums. If you want to download David G songs MP3, use the Boomplay App to download the David G songs for free. Discover David G's latest songs, popular songs, trending songs all on Boomplay.
Nigeria gospel music priest and musician, David Gbenga, prominently known as David G hails from Kogi state and is the minister of The Amazing Church Int'l (TAC). Many of David G songs shot to fame online and got downloaded now.

David G Songs will be tunes of absolute acquiescence to a definitive God who knows and works everything for his more noteworthy reason.

ACHIEVEMENT:
His Album "YAHWEH" which is as of now selling hugely in stores cross country has been a gift such countless lives and he is set to reclassify the gospel music scene with his sort of music.

Follow Boomplay and keep up-to-date with latest David G songs and information.

LISTS OF DAVID G SONGS
• Covenant Keeper
• My Trust Is in You
• Faithful God
• Lying On Me
• Halleluyah
• Arugbo Ojo
• Yahweh
• Let It Rain
• Turned My Life Around
• Meje Meje
• Imela
• I Bow
• Touch Me Lord
• All Sufficient God
• My Covenant
• Your Majesty
• Miracle Working God
• Oluwa

David G songs are included in Boomplay music playlists. Search to stream and download David G songs MP3/ single/ albums on the platform.
New Comments(
176

)
FAQs about David G
Where is David G from?
He is from Nigeria.
How to download songs of David G?
You can download songs of David G from Boomplay App for free.
Firstly, install Boomplay app on your mobile phone.
Secondly, navigate to the song you would like to download.
Thirdly, Tap on More > Download.