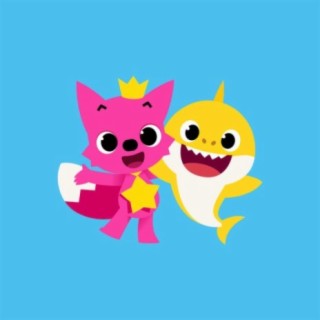 Pinkfong
Current #12.8k

All Time #1,382

South Korean edutainment brand Pinkfong created apps, games, videos, and hundreds of children's songs on its streaming video channel, including "Baby Shark," an infuriatingly catchy earworm beloved of toddlers the world over, which racked up an astonishing two billion views.

Founded in 2010 as part of the SmartStudy company, a subsidiary of Samsung Publishing, the brand began with Pinkfong himself. This animated pink fox, prince of the planet Staria, was modeled on the friendly fox in The Little Prince and gave his name to a streaming video channel which hosted children's songs. In 2015, one of these, "Baby Shark," based on an old-time campfire song, became an international phenomenon, eventually racking up over two billion views and spawning a dance craze that was copied by celebrities like James Corden and Ellen deGeneres. It turned Pinkfong into a huge global brand and a range of spin-offs followed, including toys, books, live shows, an animated TV show set to be launched in 2019, and a record label. After a slew of digital-only compilations, their first physical album, Pinkfong Presents the Best of Baby Shark, was released in December 2018, with the "Baby Shark" song streamed so many times that it even hit the U.K. singles chart in Christmas week, at number 30. ~ John D. Buchanan, Rovi...more

Country/Region : South Korea
Songs

(0)

Albums

(0)

Playlists

(0)
Listen to Pinkfong's new songs including and many more. Enjoy Pinkfong's latest songs and explore the Pinkfong's new music albums. If you want to download Pinkfong songs MP3, use the Boomplay App to download the Pinkfong songs for free. Discover Pinkfong's latest songs, popular songs, trending songs all on Boomplay.
South Korean edutainment brand Pinkfong created apps, games, videos, and hundreds of children's songs on its streaming video channel, including "Baby Shark," an infuriatingly catchy earworm beloved of toddlers the world over, which racked up an astonishing two billion views.

Founded in 2010 as part of the SmartStudy company, a subsidiary of Samsung Publishing, the brand began with Pinkfong himself. This animated pink fox, prince of the planet Staria, was modeled on the friendly fox in The Little Prince and gave his name to a streaming video channel which hosted children's songs. In 2015, one of these, "Baby Shark," based on an old-time campfire song, became an international phenomenon, eventually racking up over two billion views and spawning a dance craze that was copied by celebrities like James Corden and Ellen deGeneres. It turned Pinkfong into a huge global brand and a range of spin-offs followed, including toys, books, live shows, an animated TV show set to be launched in 2019, and a record label. After a slew of digital-only compilations, their first physical album, Pinkfong Presents the Best of Baby Shark, was released in December 2018, with the "Baby Shark" song streamed so many times that it even hit the U.K. singles chart in Christmas week, at number 30. ~ John D. Buchanan, Rovi
New Comments(
13

)
FAQs about Pinkfong
Where is Pinkfong from?
They are from South Korea.