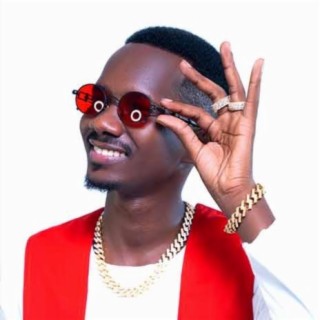 Jeeba
Current #1,240

All Time #1,877

Jeeba or Jeeba Abdn, whose real name is Djibril Ba, born in Thiès, is a Senegalese singer -songwriter and singer. Many Jeeba songs become very popular and trendy online with a great number of streaming and downloads on Boomplay. He develops a music he calls "Jolofbeats" (Senegalese rhythms), afro-trap stirring sounds given by sabar drums, pop, RnB / Soul or even neo soul.

Career
Jeeba, pseudonym of Djibril Ba, grew up listening to Senegalese music classics, including Baaba Maal and Youssou N'Dour, whom he enjoyed. Later, he began to write his first songs, which he performed during the "Fosco", the end-of-year balls in Senegal. He then joined a galsen rap group (Senegalese afro-rap) before concentrating on his university studies. Subsequently, he decided to embark on a solo career by creating the Abadane Daiman label in 2017, from which his nickname Jeeba Abdn (initials of the label) comes. The same year, he released the singles Deukeul, So Bayiwoul and Ligueye, written and composed by him and which make him known to the national public. The song So Bayiwoul, included in the soundtrack of Jixii Jaxaa, a Senegalese television series on polygamy, became a big national hit in the summer of 2018.

That same year 2018, Jeeba released Happy Birthday, a hit that has become a must for birthdays in Senegal. But it will be necessary to wait for the release in September 2019 of Yitma for Jeeba to really settle in the landscape of the Senegalese scene, with a nomination in the category "Musical revelation of the year" at the Raaya Musique Awards (rewards for artists and musicians Senegalese who distinguished themselves throughout the year with their single, album or clip). The singles Diarabi 5 and Decorated 6 followed, thenGuuy (baobab) in 2021.

In an interview with Dakaractu, the singer recalls that his music reflects a changing society. She wants to be closer to her subject designating her deeper aspirations. To this end, it gives it a new meaning that identifies with everyone's expectations.

Follow Boomplay and keep up to date with the latest Jeeba songs and information.

Jeeba Songs
• Deukeul
• Ligueye
• So Bayiwoul
• Happy Birthday
• Diarab
• Yitma
• Decorated
• GUUY
• Freesenegal

Jeeba songs are included in Boomplay music playlists. Search to stream and download Jeeba songs MP3/ single/ albums on the platform....more

Country/Region : Senegal
Songs

(0)

Albums

(0)

Playlists

(1)

Similar Artists

(10)
Listen to Jeeba's new songs including and many more. Enjoy Jeeba's latest songs and explore the Jeeba's new music albums. If you want to download Jeeba songs MP3, use the Boomplay App to download the Jeeba songs for free. Discover Jeeba's latest songs, popular songs, trending songs all on Boomplay.
Jeeba or Jeeba Abdn, whose real name is Djibril Ba, born in Thiès, is a Senegalese singer -songwriter and singer. Many Jeeba songs become very popular and trendy online with a great number of streaming and downloads on Boomplay. He develops a music he calls "Jolofbeats" (Senegalese rhythms), afro-trap stirring sounds given by sabar drums, pop, RnB / Soul or even neo soul.

Career
Jeeba, pseudonym of Djibril Ba, grew up listening to Senegalese music classics, including Baaba Maal and Youssou N'Dour, whom he enjoyed. Later, he began to write his first songs, which he performed during the "Fosco", the end-of-year balls in Senegal. He then joined a galsen rap group (Senegalese afro-rap) before concentrating on his university studies. Subsequently, he decided to embark on a solo career by creating the Abadane Daiman label in 2017, from which his nickname Jeeba Abdn (initials of the label) comes. The same year, he released the singles Deukeul, So Bayiwoul and Ligueye, written and composed by him and which make him known to the national public. The song So Bayiwoul, included in the soundtrack of Jixii Jaxaa, a Senegalese television series on polygamy, became a big national hit in the summer of 2018.

That same year 2018, Jeeba released Happy Birthday, a hit that has become a must for birthdays in Senegal. But it will be necessary to wait for the release in September 2019 of Yitma for Jeeba to really settle in the landscape of the Senegalese scene, with a nomination in the category "Musical revelation of the year" at the Raaya Musique Awards (rewards for artists and musicians Senegalese who distinguished themselves throughout the year with their single, album or clip). The singles Diarabi 5 and Decorated 6 followed, thenGuuy (baobab) in 2021.

In an interview with Dakaractu, the singer recalls that his music reflects a changing society. She wants to be closer to her subject designating her deeper aspirations. To this end, it gives it a new meaning that identifies with everyone's expectations.

Follow Boomplay and keep up to date with the latest Jeeba songs and information.

Jeeba Songs
• Deukeul
• Ligueye
• So Bayiwoul
• Happy Birthday
• Diarab
• Yitma
• Decorated
• GUUY
• Freesenegal

Jeeba songs are included in Boomplay music playlists. Search to stream and download Jeeba songs MP3/ single/ albums on the platform.