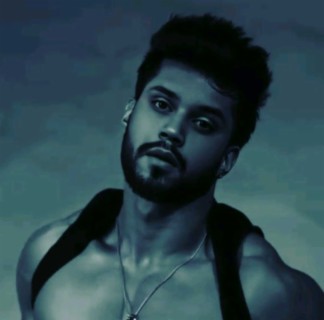 Abu Sayed
Current #44.7k

All Time #187.6k

This is Official Boomplay Channel of Bangladeshi Musician Abu Sayed.

Biography:
Abu Sayed, a victor of countless hearts has brought astonishing hits to the Bengali & Dhallywood music industry. He is a well-known Musician, Singer, Lyricist, Composer, Digital Editing Engineer and Music Producer in Bangladesh.

He sings predominantly in Hindi and Bengali but has also performed in various other Indian languages. Sayed has worked with almost every major label such as 'g-series, anupam music, cd choice, soundtek, laser vision' and more. They say that 'dreams don't work until you do', and Sayed is one such exemplary example of how success is built with one's own determination and hard work. He is the recipient of many International Music Awards. He is also known as the "The King of Ambient Music".

He Loves to Make International Beat Trap · Vocal · POP · Country · Folk · Electronic ( Bass Drum Pad Guitar ). Following in the footsteps of his Idol. His constant, painstaking efforts and perseverance have landed him the recognition only a few are able to attain in this highly coveted area. His first Album & Song " Nikosh Kalo Ei Adhare ( Vocal Version ) "was realised at the age of 23 in years of 2022. Then Same Year he released several New Ambient Music Albums named "SKY NEVER BLUES", "IN OUR CHILLEST MIND", "PEACE BOOM" etc. And More.

Sayed wants to discover more and more different criteria as he grows as a musician. Sayed is the rare breed of a self-taught musician who plays the guitar, ukulele, guitalele, mandolin & the harmonica....more

Country : Others
Songs

(17)

Albums

(7)

Playlists

(0)
1

2

3

4

5

6

7

8

9

10

11

12

13

14

15

16

17
Listen to Abu Sayed's new songs including "Nai Tumi Nai (Official)", "Dark Sky (Ambient Music Vol.2)", "Taste The Wind (Ambient Music Vol.5)" and many more. Enjoy Abu Sayed's latest songs and explore the Abu Sayed's new music albums. If you want to download Abu Sayed songs MP3, use the Boomplay App to download the Abu Sayed songs for free. Discover Abu Sayed's latest songs, popular songs, trending songs all on Boomplay.
This is Official Boomplay Channel of Bangladeshi Musician Abu Sayed.

Biography:
Abu Sayed, a victor of countless hearts has brought astonishing hits to the Bengali & Dhallywood music industry. He is a well-known Musician, Singer, Lyricist, Composer, Digital Editing Engineer and Music Producer in Bangladesh.

He sings predominantly in Hindi and Bengali but has also performed in various other Indian languages. Sayed has worked with almost every major label such as 'g-series, anupam music, cd choice, soundtek, laser vision' and more. They say that 'dreams don't work until you do', and Sayed is one such exemplary example of how success is built with one's own determination and hard work. He is the recipient of many International Music Awards. He is also known as the "The King of Ambient Music".

He Loves to Make International Beat Trap · Vocal · POP · Country · Folk · Electronic ( Bass Drum Pad Guitar ). Following in the footsteps of his Idol. His constant, painstaking efforts and perseverance have landed him the recognition only a few are able to attain in this highly coveted area. His first Album & Song " Nikosh Kalo Ei Adhare ( Vocal Version ) "was realised at the age of 23 in years of 2022. Then Same Year he released several New Ambient Music Albums named "SKY NEVER BLUES", "IN OUR CHILLEST MIND", "PEACE BOOM" etc. And More.

Sayed wants to discover more and more different criteria as he grows as a musician. Sayed is the rare breed of a self-taught musician who plays the guitar, ukulele, guitalele, mandolin & the harmonica.
New Comments(
0

)

What do you think of this artist?