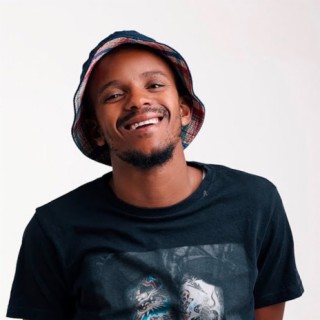 Kabza De Small
Current #218

All Time #165

Kabelo Petrus Motha better known by his stage name Kabza De Small is a South African DJ and record producer. He was born in Mpumalanga and raised in Pretoria. He has been called the king of the amapiano musical style. Motha has collaborated extensively with record producer DJ Maphorisa. Many of Kabza's Songs became very popular and trendy on social media in line with a great number of streaming and downloads on Boomplay.

Career
Motha started his DJ career in 2009, venturing into the genres: Afro-fused house and EDM. In 2016, he made his production debut with the release of his debut album, Avenue Sounds under House Afrika Records.

In November 2018, he gained attention by releasing the songs, "Amabele Shaya" and "Umshove", featuring guest vocals from his amapiano counterpart, Leehleza. After the two songs, he continued his collaboration with Leehleza by releasing the song "Bamba La", on January 3, 2019.

Scorpion Kings, Motha's collaborative studio album with record producer DJ Maphorisa, was released on July 5, 2019, highlighted by lead single "Koko". The album was certified diamond disc in South Africa, with more than 100,000 copies sold.

On October 1, 2019, they released their second studio album, Piano Hub, featuring, to promote this, the single "Nana Thula", featuring guest vocals by Njelic. On October 18, 2019, Motha released their second studio album, Pretty Girls Love Amapiano. Continuing their collaboration with DJ Maphorisa, they released their third studio album, The Return of Scorpion Kings, on November 29, 2019.

On April 4, 2020, during the national COVID-19 lockdown, he released an EP titled Pretty Girls Love Amapiano, featuring Tyler ICU, DJ Maphorisa, Xolani, King Deetoy. On June 26, 2020, released his next solo studio album, I Am The King Of Amapiano: Sweet & Dust, featuring South African and international artists such as Burna Boy, Wizkid, Cassper Nyovest, Dali Wonga, DJ Maphorisa, Samthing Soweto, Sha sha, Mlindo and Bontle Smith.

In October 2020, he was featured on Oscar Mbo's single titled Genesis on the album For The Groovists. On April 9, 2021, Kabza released Rumble in the Jungle, an album in collaboration with record producer DJ Maphorisa and singer TRESOR.

Achievements
Motha is often called the "King of Amapiano". He is considered one of amapiano's best-selling musical artists, and also one of the pioneers of the genre. With its breakthrough in 2018, it was instrumental in popularizing the amapiano genre. On December 3, 2019, Spotify South Africa named Motha as the most streamed South African artist on the platform for 2019.

At the 27th South African Music Awards, he received three nominations: Album of the Year, Male Artist of the Year and Best AmaPiano Album, making him the most nominated artist, for his album I Am The King Of AmaPiano: Sweet & Dust. He won the 2020 DStv Mzansi Viewers Awards for Favorite DJ and Favorite Rising Star.

He also bagged the 2021 SAMA 27 for album of the year, Male Artist of the Year, Best AmaPiano Album and Duo/Group of the Year.

Follow Boomplay and keep up-to-date with the latest songs of Kabza De Small and information.

Kabza's Songs
• Abalele
• Woza
• Asibe Happy
• eMcimbini
• Sponono
• Vula Vala
• Adiwele
• Lorch
• Hello
• Ongwana
• Mntakababa

Kabza's Songs are included in Boomplay music playlists. Search, stream, and download Kabza's Songs, her latest singles and albums in MP3 only on the Boomplay platform for free....more

Country/Region : South Africa
Songs

(68)

Albums

(40)

Playlists

(10)
1

2

3

4

5

6

7

8

9

10

11

12

13

14

15

16

17

18

19

20

21

22

23

24

25

26

27

28

29

30

31

32

33

34

35

36

37

38

39

40

41

42

43

44

45

46

47

48

49

50

51

52

53

54

55

56

57

58

59

60

61

62

63

64

65

66

67

68
Listen to Kabza De Small's new songs including "Adiwele", "Asibe Happy", "Umshove (Original Mix) ft. Leehleza" and many more. Enjoy Kabza De Small's latest songs and explore the Kabza De Small's new music albums. If you want to download Kabza De Small songs MP3, use the Boomplay App to download the Kabza De Small songs for free. Discover Kabza De Small's latest songs, popular songs, trending songs all on Boomplay.
Kabelo Petrus Motha better known by his stage name Kabza De Small is a South African DJ and record producer. He was born in Mpumalanga and raised in Pretoria. He has been called the king of the amapiano musical style. Motha has collaborated extensively with record producer DJ Maphorisa. Many of Kabza's Songs became very popular and trendy on social media in line with a great number of streaming and downloads on Boomplay.

Career
Motha started his DJ career in 2009, venturing into the genres: Afro-fused house and EDM. In 2016, he made his production debut with the release of his debut album, Avenue Sounds under House Afrika Records.

In November 2018, he gained attention by releasing the songs, "Amabele Shaya" and "Umshove", featuring guest vocals from his amapiano counterpart, Leehleza. After the two songs, he continued his collaboration with Leehleza by releasing the song "Bamba La", on January 3, 2019.

Scorpion Kings, Motha's collaborative studio album with record producer DJ Maphorisa, was released on July 5, 2019, highlighted by lead single "Koko". The album was certified diamond disc in South Africa, with more than 100,000 copies sold.

On October 1, 2019, they released their second studio album, Piano Hub, featuring, to promote this, the single "Nana Thula", featuring guest vocals by Njelic. On October 18, 2019, Motha released their second studio album, Pretty Girls Love Amapiano. Continuing their collaboration with DJ Maphorisa, they released their third studio album, The Return of Scorpion Kings, on November 29, 2019.

On April 4, 2020, during the national COVID-19 lockdown, he released an EP titled Pretty Girls Love Amapiano, featuring Tyler ICU, DJ Maphorisa, Xolani, King Deetoy. On June 26, 2020, released his next solo studio album, I Am The King Of Amapiano: Sweet & Dust, featuring South African and international artists such as Burna Boy, Wizkid, Cassper Nyovest, Dali Wonga, DJ Maphorisa, Samthing Soweto, Sha sha, Mlindo and Bontle Smith.

In October 2020, he was featured on Oscar Mbo's single titled Genesis on the album For The Groovists. On April 9, 2021, Kabza released Rumble in the Jungle, an album in collaboration with record producer DJ Maphorisa and singer TRESOR.

Achievements
Motha is often called the "King of Amapiano". He is considered one of amapiano's best-selling musical artists, and also one of the pioneers of the genre. With its breakthrough in 2018, it was instrumental in popularizing the amapiano genre. On December 3, 2019, Spotify South Africa named Motha as the most streamed South African artist on the platform for 2019.

At the 27th South African Music Awards, he received three nominations: Album of the Year, Male Artist of the Year and Best AmaPiano Album, making him the most nominated artist, for his album I Am The King Of AmaPiano: Sweet & Dust. He won the 2020 DStv Mzansi Viewers Awards for Favorite DJ and Favorite Rising Star.

He also bagged the 2021 SAMA 27 for album of the year, Male Artist of the Year, Best AmaPiano Album and Duo/Group of the Year.

Follow Boomplay and keep up-to-date with the latest songs of Kabza De Small and information.

Kabza's Songs
• Abalele
• Woza
• Asibe Happy
• eMcimbini
• Sponono
• Vula Vala
• Adiwele
• Lorch
• Hello
• Ongwana
• Mntakababa

Kabza's Songs are included in Boomplay music playlists. Search, stream, and download Kabza's Songs, her latest singles and albums in MP3 only on the Boomplay platform for free.
FAQs about Kabza De Small
Where is Kabza De Small from?
He is from South Africa.
How to download songs of Kabza De Small?
You can download songs of Kabza De Small from Boomplay App for free.
Firstly, install Boomplay app on your mobile phone.
Secondly, navigate to the song you would like to download.
Thirdly, Tap on More > Download.