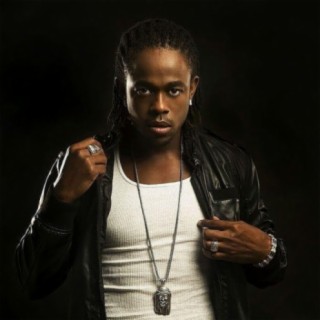 Kalado
Current #13.7k

All Time #20.2k

Born Eton Gordon in Kingston Jamaica, Kalado  developed an artistic passion for music and Upon  leaving high school, he decided to pursue a  professional music career. On his conquest for  musical recognition like many others before him,  Kalado also faced his fair share of obstacles but  remained focused on realizing his dream to become  a professional and successful recording artist.  Influenced by musical greats the likes of Rodney  Price aka Bounty Killer and Damian "Jr Gong"  Marley respectively along with hip hop superstars  Drake, lil Wayne and Eminem, Kalado's lyrical  potency and delivery leaves his listeners in a state of  enchantment with every line. 

MUSICAL IMPACT: 
Since the release of his first official single in  2012, Kalado has delivered a plethora of  certified street anthems and club bangers,  some of which includes tracks like " Bad inna  Bed", " Make me Feel", " Respect pon mi  Name", " Take a Ride" and " Bruk Foreigner" to  name a few. Some of his more recognizable  work include tracks such as " Personally", " Tun  it da way Ya" and ladies anthem " Bring Life"  which gave him much notoriety both on the  local and international music scene. His latest  release "Gyalis" already making waves and his  follow up single entitled " The Produck"  creating a buzz, it is undeniable that Kalado is a  musical force to be reckoned with. ...more

Country/Region : Jamaica
Songs

(7)

Albums

(2)

Playlists

(2)
Listen to Kalado's new songs including "FFP", "SELF CONFIDENCE", "Opulent" and many more. Enjoy Kalado's latest songs and explore the Kalado's new music albums. If you want to download Kalado songs MP3, use the Boomplay App to download the Kalado songs for free. Discover Kalado's latest songs, popular songs, trending songs all on Boomplay.
Born Eton Gordon in Kingston Jamaica, Kalado  developed an artistic passion for music and Upon  leaving high school, he decided to pursue a  professional music career. On his conquest for  musical recognition like many others before him,  Kalado also faced his fair share of obstacles but  remained focused on realizing his dream to become  a professional and successful recording artist.  Influenced by musical greats the likes of Rodney  Price aka Bounty Killer and Damian "Jr Gong"  Marley respectively along with hip hop superstars  Drake, lil Wayne and Eminem, Kalado's lyrical  potency and delivery leaves his listeners in a state of  enchantment with every line. 

MUSICAL IMPACT: 
Since the release of his first official single in  2012, Kalado has delivered a plethora of  certified street anthems and club bangers,  some of which includes tracks like " Bad inna  Bed", " Make me Feel", " Respect pon mi  Name", " Take a Ride" and " Bruk Foreigner" to  name a few. Some of his more recognizable  work include tracks such as " Personally", " Tun  it da way Ya" and ladies anthem " Bring Life"  which gave him much notoriety both on the  local and international music scene. His latest  release "Gyalis" already making waves and his  follow up single entitled " The Produck"  creating a buzz, it is undeniable that Kalado is a  musical force to be reckoned with. 
New Comments(
1

)
FAQs about Kalado
Where is Kalado from?
He is from Jamaica.
What are the latest songs of Kalado?
The latest songs of Kalado are Slow Whine (Radio Edit), Slow Whine and Ben Ova ft. Qupid.
What are the best songs of Kalado?
The best songs of Kalado are Gangster Party, Tight Middle Gyal and The Produck.
What are the best albums of Kalado?
The best albums of Kalado are Gangster Party, Tight Middle Gyal and The Produck.
How to download songs of Kalado?
You can download songs of Kalado from Boomplay App for free.
Firstly, install Boomplay app on your mobile phone.
Secondly, navigate to the song you would like to download.
Thirdly, Tap on More > Download.