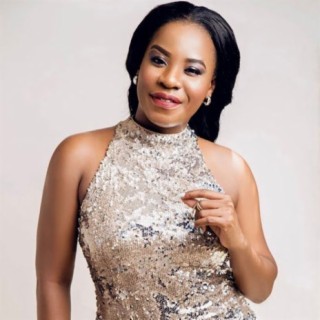 Lady Jaydee
Current #1,715

All Time #3,734

Lady Jaydee is a Tanzanian singer who specializes in the R&B, Zouk and Afro pop genres. She is known to be one of the pioneers of Bongo Flava music in Tanzania and she's been hailed as one of the country's top female musicians. The Bongo Flava pioneer was born on 15 June 1979. She was born in a town called Shinyanga. Many of Lady Jaydee songs become very popular and trendy online with great number of streaming and downloads on Boomplay now.

Career
In her career that spans over 15 years, Lady Jaydee has always come out on top as one of the top female musicians. Lady Jaydee featured in Coke studio Africa in 2013 where she performed some of her great hits like ' Yahaya' and 'Joto Hasira'

Achievement
Since she made her debut in the music industry, Lady Jaydee has been working hard to release great hits. With that she deserves both locally and internationally.

Follow Boomplay and keep up to date with latest Lady Jaydee songs and information.

Lady Jaydee Songs:
• Good Vibes
• I miss you
• Good vibes
• Ndi ndi ndi
• Siku hazigandi
• Siwema
• Yahaya
• Joto Hasira
• Siri yangu
• Anaweza
• Rosella
• Njiwa
• Wangu
• Faraja

Net Worth:
Her net Worth is estimated to be $3.9million.

Lady Jaydee songs are included in Boomplay music playlists. Search to stream and download Lady Jaydee songs MP3/ single/ albums on the Boomplay....more

Country/Region : Tanzania
Listen to Lady Jaydee's new songs including "Mambo Matano", "I Found Love w/ Rama Dee", "Ndi Ndi Ndi" and many more. Enjoy Lady Jaydee's latest songs and explore the Lady Jaydee's new music albums. If you want to download Lady Jaydee songs MP3, use the Boomplay App to download the Lady Jaydee songs for free. Discover Lady Jaydee's latest songs, popular songs, trending songs all on Boomplay.
Lady Jaydee is a Tanzanian singer who specializes in the R&B, Zouk and Afro pop genres. She is known to be one of the pioneers of Bongo Flava music in Tanzania and she's been hailed as one of the country's top female musicians. The Bongo Flava pioneer was born on 15 June 1979. She was born in a town called Shinyanga. Many of Lady Jaydee songs become very popular and trendy online with great number of streaming and downloads on Boomplay now.

Career
In her career that spans over 15 years, Lady Jaydee has always come out on top as one of the top female musicians. Lady Jaydee featured in Coke studio Africa in 2013 where she performed some of her great hits like ' Yahaya' and 'Joto Hasira'

Achievement
Since she made her debut in the music industry, Lady Jaydee has been working hard to release great hits. With that she deserves both locally and internationally.

Follow Boomplay and keep up to date with latest Lady Jaydee songs and information.

Lady Jaydee Songs:
• Good Vibes
• I miss you
• Good vibes
• Ndi ndi ndi
• Siku hazigandi
• Siwema
• Yahaya
• Joto Hasira
• Siri yangu
• Anaweza
• Rosella
• Njiwa
• Wangu
• Faraja

Net Worth:
Her net Worth is estimated to be $3.9million.

Lady Jaydee songs are included in Boomplay music playlists. Search to stream and download Lady Jaydee songs MP3/ single/ albums on the Boomplay.
FAQs about Lady Jaydee
Where is Lady Jaydee from?
She is from Tanzania.
How to download songs of Lady Jaydee?
You can download songs of Lady Jaydee from Boomplay App for free.
Firstly, install Boomplay app on your mobile phone.
Secondly, navigate to the song you would like to download.
Thirdly, Tap on More > Download.