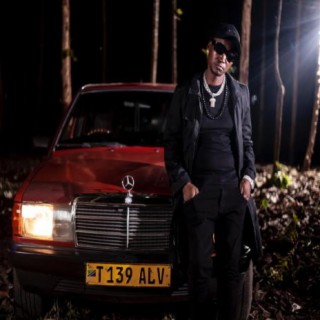 Chidi Beenz
Current #47.3k

All Time #8,051

Rashid Abdallah Mohamed Makwiro better known by his stage name Chidi Beenz, was born in 1985 and is a hip hop music rapper from Tanzania. He is the founder and leader of the Ilala artists' group known as Lafamilia. Chid Beenz is more famous for getting more collaborations now than any other artist in Tanzania. Many Chid Beenz's songs become very popular and trendy online with a great number of streaming and downloads on Boomplay.

Career
After five years of taking part and winning several freestyle battles, the rapper gained a wider audience after featuring in fiesta's annual Bongo Flava music tour.

Follow Boomplay and keep up to date with the latest Chidi Beenz's songs and information.

Chidi Beenz Songs
• Nahamia bar
• Nalia
• Nikisema
• King of the jungle
• Superstar
• Hilo ngoma
• Walete
• One
• Mapito
• Zoom
• Jirani
• Simuoni
• Wa2wangu
• Wapi utakwenda
• Noumer
• Step by step
• Mama
• Dreams
• Nalia
• Black Ninja

Chidi Beenz's songs are included in Boomplay music playlists. Search to stream and download Chidi Beenz's songs MP3/Single/Albums on the platform....more

Country/Region : Tanzania
Songs

(20)

Albums

(3)

Playlists

(2)
1

2

3

4

5

6

7

8

9

10

11

12

13

14

15

16

17

18

19

20
Listen to Chidi Beenz's new songs including "Nahamia Bar ft. Baddest 47", "Nalia", "Nikisema ft. Scar Mkadinali" and many more. Enjoy Chidi Beenz's latest songs and explore the Chidi Beenz's new music albums. If you want to download Chidi Beenz songs MP3, use the Boomplay App to download the Chidi Beenz songs for free. Discover Chidi Beenz's latest songs, popular songs, trending songs all on Boomplay.
Rashid Abdallah Mohamed Makwiro better known by his stage name Chidi Beenz, was born in 1985 and is a hip hop music rapper from Tanzania. He is the founder and leader of the Ilala artists' group known as Lafamilia. Chid Beenz is more famous for getting more collaborations now than any other artist in Tanzania. Many Chid Beenz's songs become very popular and trendy online with a great number of streaming and downloads on Boomplay.

Career
After five years of taking part and winning several freestyle battles, the rapper gained a wider audience after featuring in fiesta's annual Bongo Flava music tour.

Follow Boomplay and keep up to date with the latest Chidi Beenz's songs and information.

Chidi Beenz Songs
• Nahamia bar
• Nalia
• Nikisema
• King of the jungle
• Superstar
• Hilo ngoma
• Walete
• One
• Mapito
• Zoom
• Jirani
• Simuoni
• Wa2wangu
• Wapi utakwenda
• Noumer
• Step by step
• Mama
• Dreams
• Nalia
• Black Ninja

Chidi Beenz's songs are included in Boomplay music playlists. Search to stream and download Chidi Beenz's songs MP3/Single/Albums on the platform.
New Comments(
8

)