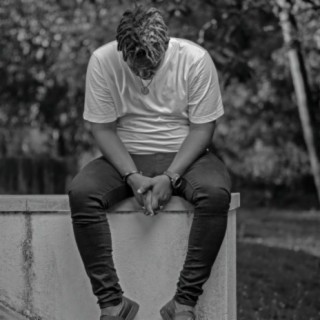 Susumila
Current #5,480

All Time #3,244

Susumila officially known as Yusuf Kombo is a Kenyan rapper, singer and performing artiste. He hails from Bombolulu, a neighbourhood in the coastal city of Mombasa. Earlier on in his career, Susumila went by the stage name Kanali. Many of Susumila's Songs became very popular and trendy on social media in line with a great number of streaming and downloads on Boomplay.

Career
Susumila's journey dates back to 1999 when he started creating music professionally. Before becoming famous, Susumila worked with various artists on the Kenyan music scene.

He got featured on Nyota Ndogo's song by the name Take Care. Susumila's breakout however came in 2007 with the release of his politically conscious track by the name Duni. This song not only trusted him into the limelight but also established him as one of the best rap MCs of the time.

Susumila's music has been characterised by politically and socially woke lyrics but over time, he's been able to metamorphosise his sound towards the pop-rap sound. Some of the highlights of his career include working with Wasafi's Lavalava and Mbosso on the songs Warembo and Sonona respectively. The songs proved to be a success with the latter racking over 14 million YouTube views.

Achievements
Susumila won an award for Best Collaboration at the Coast Music Awards in 2013. Throughout the course of his career, Susumila has released two studio albums namely,

Ngangari and Haki Iko Wapi! His latest major release is a 5-track EP by the name King is King EP. The EP was released in 2021 with features from Rekles, Nviiri the Storyteller, Kaa La Moto and KO Kenya. Some of the tracks off the EP include Kiuno, Utata and Sheshe.

The EP has a total of over 476,000 Boomplay streams. His music has been featured on Boomplay playlists such as Bad Boys, Bongo Noma and KE Party among others. Susumila's latest singles is called Njoo featuring Sho Madjozi. Follow Boomplay and keep up-to-date with the latest songs of Susumila and information.

Susumila's Latest Songs
Since his debut, Susumila has released a number of highly acclaimed singles including:
• Hidaya
• Niko Ngangari
• Nawaka
• Ngoma Itambae
• Warembo (feat. Lavalava)
• Chomeka (feat. Nadia Mukami)
• Usiskize
• Bandika
• Nawaka
• Sonona ft. Mbosso

Explore Boomplay and download Susumila's latest songs for free.

Susumila's Songs are included in Boomplay music playlists. Search, stream, and download Susumila's Songs, his latest singles and albums in MP3 only on the Boomplay platform for free....more

Country/Region : Kenya
Songs

(56)

Albums

(27)

Playlists

(36)
1

2

3

4

5

6

7

8

9

10

11

12

13

14

15

16

17

18

19

20

21

22

23

24

25

26

27

28

29

30

31

32

33

34

35

36

37

38

39

40

41

42

43

44

45

46

47

48

49

50

51

52

53

54

55

56
Listen to Susumila's new songs including "Chomeka ft. Nadia Mukami", "Kiuno ft. Rekles", "Njoo ft. Sho Madjozi" and many more. Enjoy Susumila's latest songs and explore the Susumila's new music albums. If you want to download Susumila songs MP3, use the Boomplay App to download the Susumila songs for free. Discover Susumila's latest songs, popular songs, trending songs all on Boomplay.
Susumila officially known as Yusuf Kombo is a Kenyan rapper, singer and performing artiste. He hails from Bombolulu, a neighbourhood in the coastal city of Mombasa. Earlier on in his career, Susumila went by the stage name Kanali. Many of Susumila's Songs became very popular and trendy on social media in line with a great number of streaming and downloads on Boomplay.

Career
Susumila's journey dates back to 1999 when he started creating music professionally. Before becoming famous, Susumila worked with various artists on the Kenyan music scene.

He got featured on Nyota Ndogo's song by the name Take Care. Susumila's breakout however came in 2007 with the release of his politically conscious track by the name Duni. This song not only trusted him into the limelight but also established him as one of the best rap MCs of the time.

Susumila's music has been characterised by politically and socially woke lyrics but over time, he's been able to metamorphosise his sound towards the pop-rap sound. Some of the highlights of his career include working with Wasafi's Lavalava and Mbosso on the songs Warembo and Sonona respectively. The songs proved to be a success with the latter racking over 14 million YouTube views.

Achievements
Susumila won an award for Best Collaboration at the Coast Music Awards in 2013. Throughout the course of his career, Susumila has released two studio albums namely,

Ngangari and Haki Iko Wapi! His latest major release is a 5-track EP by the name King is King EP. The EP was released in 2021 with features from Rekles, Nviiri the Storyteller, Kaa La Moto and KO Kenya. Some of the tracks off the EP include Kiuno, Utata and Sheshe.

The EP has a total of over 476,000 Boomplay streams. His music has been featured on Boomplay playlists such as Bad Boys, Bongo Noma and KE Party among others. Susumila's latest singles is called Njoo featuring Sho Madjozi. Follow Boomplay and keep up-to-date with the latest songs of Susumila and information.

Susumila's Latest Songs
Since his debut, Susumila has released a number of highly acclaimed singles including:
• Hidaya
• Niko Ngangari
• Nawaka
• Ngoma Itambae
• Warembo (feat. Lavalava)
• Chomeka (feat. Nadia Mukami)
• Usiskize
• Bandika
• Nawaka
• Sonona ft. Mbosso

Explore Boomplay and download Susumila's latest songs for free.

Susumila's Songs are included in Boomplay music playlists. Search, stream, and download Susumila's Songs, his latest singles and albums in MP3 only on the Boomplay platform for free.
New Comments(
34

)
FAQs about Susumila
Where is Susumila from?
He is from Kenya.
How to download songs of Susumila?
You can download songs of Susumila from Boomplay App for free.
Firstly, install Boomplay app on your mobile phone.
Secondly, navigate to the song you would like to download.
Thirdly, Tap on More > Download.