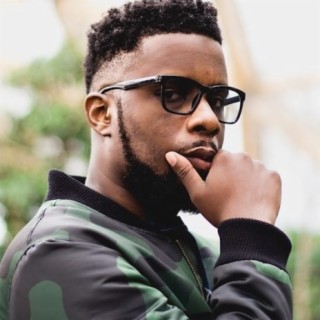 Maleek Berry
Current #1,823

All Time #749

Maleek Shoyebi (born August 11, 1987), who is known by the moniker Maleek Berry, is a British-Nigerian music producer and recording artist. Maleek Berry songs, like The Matter ft. Wizkid, become very popular and trendy online with a great number of streaming and downloads on Boomplay.

Ever since he joined the industry in 2012, he has grown into one of the finest producers in the country, collaborating with many Afrobeats stars to releases hit songs.

He is the brain behind the popular songs, Kontrol, Eko Miami, Pon My Mind, Sisi Maria, and Bend It. Maleek Berry is affiliated with Star Boy Entertainment and owns an independent label named, Berry's Room.

Growing up in London exposed Maleek Berry to a rich music culture comprising of songs by American acts, British artists, and African singers. He quickly developed an interest in the craft and chose to make music. First, however, he decided to go into sound production.

With the support of his parents, he bought some music production equipment and started teaching himself how to produce beats. In a couple of years, he mastered the craft and made beats for upcoming singers in the city.

Maleek Berry had always been passionate about working in the Nigerian music industry. So, after graduating from the university, he decided to move back to Nigeria and contribute his part to the industry's growth.

Career
On his return to Nigeria, Maleek Berry became acquainted with Banky W and the artists under E.M.E (Empire Music Entertainment) label.

Impressed by Maleek Berry's creative ability, Banky W linked him up with Wizkid so they could make good music. As a result, he broke into the spotlight after producing the beat of Wizkid's hit song, Azonto. The song, which received massive airplay in radio stations and was a club banger, brought in more production gigs for Maleek Berry.

Maleek Berry is also a successful recording artist, releasing songs such as Kontrol, For My People, One Life, Feel Me, New Bounce, Love You, The Matter, Bend It, Been Calling, 4 Me, Pon My Mind, Sisi Maria, amongst others.

Some of Maleek Berry's production credits are Carolina, Video, Enter The Centre, For You, The Warrior, My Way, Just Say Go, Faith, Shine, Plan B, All For You, Finito, Baby Hello, Murder, Amin, Nonso, Ati De, African Lady, Kpono, Walahi, and Phantom.

Maleek Berry have worked with music big dawgs such as Wizkid, Davido, Banky W, Runtown, BOJ, Wande Coal, Angel, Seyi Shay, Iyanya, Sauce Kid, and D'Prince.

Follow Boomplay and keep up-to-date with the latest Maleek Berry songs and information.

Achievement
• In 2014, Maleek Berry was nominated for Music Producer Of The Year at the Nigerian Entertainment Awards.

While he received two nominations at the 2017 MOBO Awards: Best Male Act and Best African Act.

Maleek Berry songs are included in Boomplay music playlists. Search to stream and download Maleek Berry songs MP3/ single/ albums on the platform....more

Country/Region : Nigeria
Listen to Maleek Berry's new songs including "The Matter ft. Wizkid", "Gimme Life", "Eko Miami ft. Geko" and many more. Enjoy Maleek Berry's latest songs and explore the Maleek Berry's new music albums. If you want to download Maleek Berry songs MP3, use the Boomplay App to download the Maleek Berry songs for free. Discover Maleek Berry's latest songs, popular songs, trending songs all on Boomplay.
Maleek Shoyebi (born August 11, 1987), who is known by the moniker Maleek Berry, is a British-Nigerian music producer and recording artist. Maleek Berry songs, like The Matter ft. Wizkid, become very popular and trendy online with a great number of streaming and downloads on Boomplay.

Ever since he joined the industry in 2012, he has grown into one of the finest producers in the country, collaborating with many Afrobeats stars to releases hit songs.

He is the brain behind the popular songs, Kontrol, Eko Miami, Pon My Mind, Sisi Maria, and Bend It. Maleek Berry is affiliated with Star Boy Entertainment and owns an independent label named, Berry's Room.

Growing up in London exposed Maleek Berry to a rich music culture comprising of songs by American acts, British artists, and African singers. He quickly developed an interest in the craft and chose to make music. First, however, he decided to go into sound production.

With the support of his parents, he bought some music production equipment and started teaching himself how to produce beats. In a couple of years, he mastered the craft and made beats for upcoming singers in the city.

Maleek Berry had always been passionate about working in the Nigerian music industry. So, after graduating from the university, he decided to move back to Nigeria and contribute his part to the industry's growth.

Career
On his return to Nigeria, Maleek Berry became acquainted with Banky W and the artists under E.M.E (Empire Music Entertainment) label.

Impressed by Maleek Berry's creative ability, Banky W linked him up with Wizkid so they could make good music. As a result, he broke into the spotlight after producing the beat of Wizkid's hit song, Azonto. The song, which received massive airplay in radio stations and was a club banger, brought in more production gigs for Maleek Berry.

Maleek Berry is also a successful recording artist, releasing songs such as Kontrol, For My People, One Life, Feel Me, New Bounce, Love You, The Matter, Bend It, Been Calling, 4 Me, Pon My Mind, Sisi Maria, amongst others.

Some of Maleek Berry's production credits are Carolina, Video, Enter The Centre, For You, The Warrior, My Way, Just Say Go, Faith, Shine, Plan B, All For You, Finito, Baby Hello, Murder, Amin, Nonso, Ati De, African Lady, Kpono, Walahi, and Phantom.

Maleek Berry have worked with music big dawgs such as Wizkid, Davido, Banky W, Runtown, BOJ, Wande Coal, Angel, Seyi Shay, Iyanya, Sauce Kid, and D'Prince.

Follow Boomplay and keep up-to-date with the latest Maleek Berry songs and information.

Achievement
• In 2014, Maleek Berry was nominated for Music Producer Of The Year at the Nigerian Entertainment Awards.

While he received two nominations at the 2017 MOBO Awards: Best Male Act and Best African Act.

Maleek Berry songs are included in Boomplay music playlists. Search to stream and download Maleek Berry songs MP3/ single/ albums on the platform.
New Comments(
137

)
FAQs about Maleek Berry
Where is Maleek Berry from?
He is from Nigeria.
What are the latest songs of Maleek Berry?
The latest songs of Maleek Berry are The Matter (Mixed) ft. Wizkid, One Life ft. Wizkid and New Bounce ft. Wizkid & Phenom.
What are the best songs of Maleek Berry?
The best songs of Maleek Berry are Been Calling, Gimme Life and The Matter ft. Wizkid.
What are the best albums of Maleek Berry?
The best albums of Maleek Berry are First Daze Of Winter : EP, Last Daze Of Summer : EP and Gimme Life.
How to download songs of Maleek Berry?
You can download songs of Maleek Berry from Boomplay App for free.
Firstly, install Boomplay app on your mobile phone.
Secondly, navigate to the song you would like to download.
Thirdly, Tap on More > Download.